Zero to hero!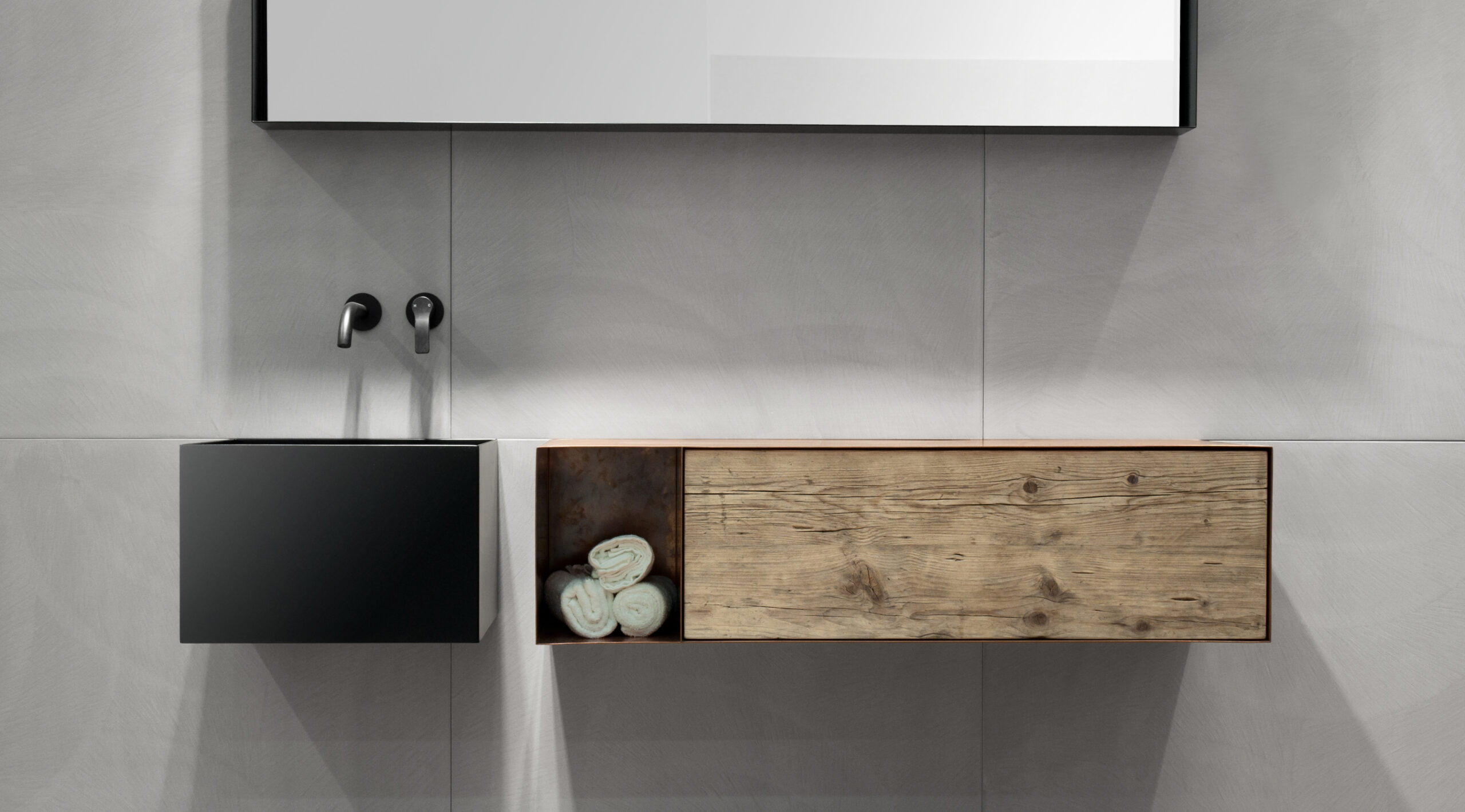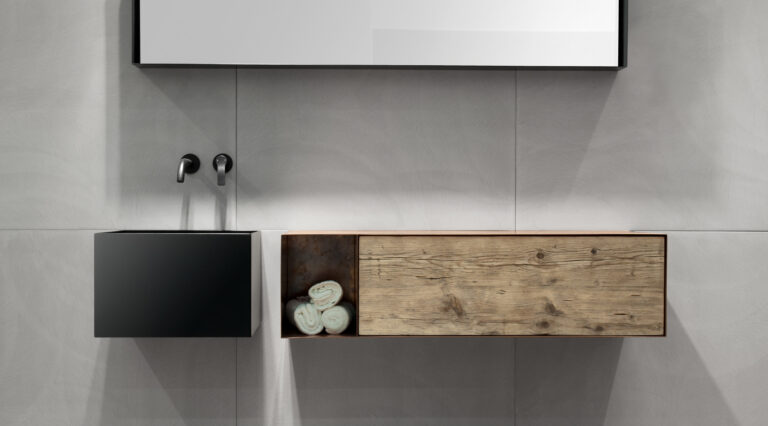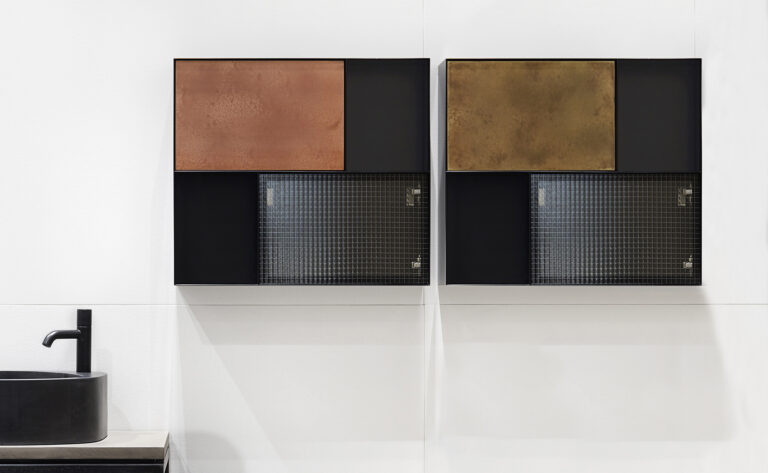 Zero20 by Moab80 from Aquaplus Solutions
Sure to prove the hero products in any bathroom where specified, MOAB80 introduce its stunning Zero20 furniture range, exclusively available through leading luxury bathroom supplier, Aquaplus Solutions.
The Italian designer and manufacturer is a celebrated brand, especially in architectural circles, as it utilises the experience gained in more than 30 years of activity on the national and international market.
Zero20 is a furniture line with a geometric volume, made up of primary units and formal lightness. The materials used are those with an industrial emphasis, which has almost become a signature of the MOAB80 brand. A fusion of modern manufacturing methods and natural materials like, cement, lime, new and re-used woods with burnished metals and industrial glasses are uniquely combined to create superb individuality by closely relating to the shape and
colours that coincide with those of the material. Alongside these contemporary materials, the ancient metals acquire a new life, highlighting their beautiful raw finish, in a perfect aesthetic synthesis.
MOAB80 offers contemporary home furnishings and surfaces with a precise identity that conform seamlessly to expectations and aspirations of architectural and interior design cultures.
Definitely not designed as 'mass market,' this unique architectural and designer brand has recently appointed specialist bathroom agent, Pete Mills, Founder & Managing Director at Aquaplus Solutions, as the exclusive agent for the UK and ROI. Pete comments, "The products by MOAB80 perfectly complement the rest of my portfolio of contemporary bathroom products and we look forward to developing sales of their innovative products through a limited network of high-end bathroom showrooms while at the same time working with architects and interior designers to gain specifications for projects and private bathrooms." 
For further information on MOAB80, please contact its exclusive UK agent Aquaplus Solutions:
Address: PO Box 357, Letchworth, Herts. SG6 9HB United Kingdom 
t +44 (0) 1462 237604 | e info@aquaplussolutions.com | w www.aquaplussolutions.com 
Social media profiles – Facebook | Twitter | Instagram | Pinterest and LinkedIn
+ Please #tag MOAB80 social media profiles below: 
Facebook @moab80.official | Insta @moab_80 | LinkedIn @moab80houselab
MOAB80 has been exploring areas of taste for over twenty-five years, keeping style and identity. The company identifies the challenge as predicting change which means its designers can be the first to bring to the market their own interpretation of innovation that simply cannot be ignored.
The stylistic core values are simplicity and the understanding of sophisticated processes of selection of forms and substance. The wider areas are the formal and informal ones which can be translated into both products and infinite systems. A good example of this was the fact that MOAB80 was a pioneer in launching concrete for use in commercial and domestic bathrooms and first to market in Europe.