Guest Blog – Kitchen Renovation Tips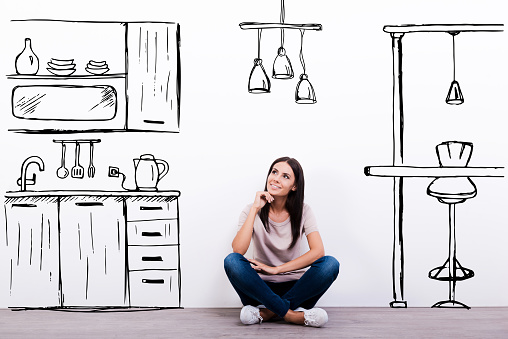 It's always exciting to plan kitchen renovation. Whether you are redesigning a single element or going for an entire kitchen remodelling, you need to be meticulous with your budget. The average cost of renovating a kitchen is between£6,200 and £16,800. It takes some work to arrange this kind of fund.
If you don't have this much savings or you don't want to disrupt your savings, you can get a £15000 loan from any of the well-known financial institutes in the UK. But what to do to ensure your kitchen renovation stays within your budget? Keep reading to find out the answer.
Top 8 Kitchen Remodel Ideas on a Budget
Following is the collection of top 8 ways you can do a fantastic job with a kitchen renovation on a limited budget, especially in the UK.
1) Plan it Well! Before beginning your kitchen renovation, plan about different vital aspects. For instance, note down the required inventory, the approximate duration of work, and alternative cooking arrangements on paper and check if you are good to go with the requirements.
This is just a sample list. You can add whatever factor you need to plan in advance so that your renovation work can be completed smoothly without any last-minute glitches.
2) Think Before Redesigning – When doing kitchen renovation on a budget, it's best to stick to the easy ways to renovate your kitchen. Significant changes in the layout, like moving your sink or gas appliance, will take a lot of engineering work and affect your budget. So don't make such major changes unless it's unavoidable.
3) Replace Only Doors & Drawers – Another way to cut corners is only to replace the doors and drawers of the cabinets. You can add contemporary handles and knobs to the doors to make them look edgy. This way, you get a new look for your kitchen without taking up an entire renovation project. However, this idea works only if your kitchen units and other kitchen areas are in good condition.
4) Replace Your Countertops – Your countertops are instrumental in defining the look of your kitchen. Replacing them makes a more striking change than you think. And a simple and money-saving hack to get less expensive countertops is to order laminate ones instead of granite or marble ones. The laminate gives almost the same look and finish at a much lesser cost.
 5) Get a New Backsplash – Another cost-effective kitchen renovation idea is to delight your kitchen with a new backsplash. If you want to uplift your kitchen with a fresh vibe of colours and patterns, do it and see the difference. You can get your new kitchen backsplash in different materials, such as rustic stone, mosaics, marble, etc. Choose the one suitable for your budget.
6) Beautify Kitchen Cabinets – The safest way to renovate kitchen cabinets is to call an expert to paint the interiors of the cabinets and fix the hardware. Design your cabinets to be more modern, functional, and stylish. White is the most cost-effective and preferred colour for kitchen cabinet interiors. You can match the colours of the door and hardware with your overall look and theme.
 7) Pick a Style Leader – You may want to splurge on something which is your favourite. And you deserve it! The kitchen is an integral part of your home. You need to love it to spend some quality time in it. Also, a style statement like a designer countertop, backsplash, or lighting can give a luxurious look to an average kitchen.
8) Kitchen Flooring – In both kitchen and home improvement projects, flooring is vital. It defines the overall look and theme of the place, so it needs to be on point. Also, low-maintenance flooring is the best for the kitchen. You can opt for vinyl or laminate flooring that is not as expensive as tiles or stones. Also, they are easy to maintain and waterproof.
All these ideas may not be your go-to solution. However, one or few of them will indeed prove to be that kitchen remodel idea on a budget that you are seeking. However, it is recommended that if you are tight on budget, you must postpone the kitchen renovation unless it's indispensable.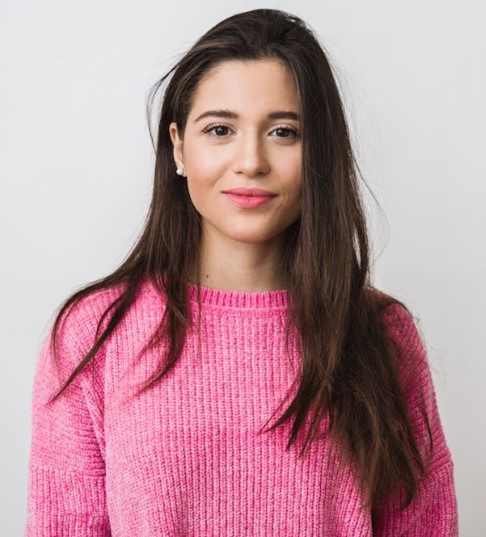 Tanya Singh works as a Content Marketer at LoanTube, a loan comparison marketplace where borrowers can connect with multiple lenders via a convenient and transparent application. She writes about topics related to personal finance and loans helping her readers in making smart decisions when they need to borrow | www.loantube.com