New Soft Coat Lacquer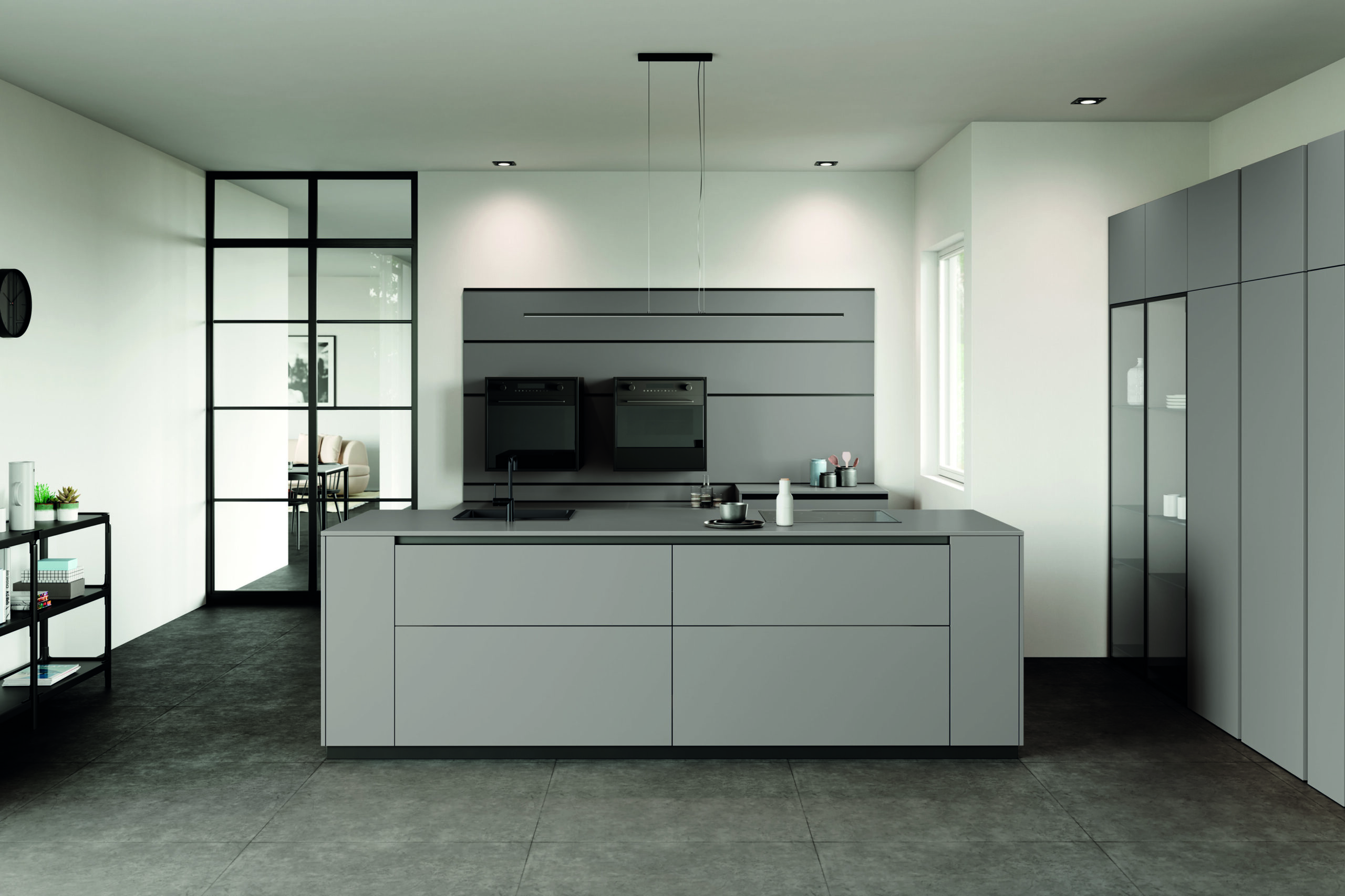 Rotpunkt's new soft coat lacquer
Rotpunkt, award-winning carbon neutral manufacturer of German kitchen furniture helps future proof the home with its new Soft Coat finish: a premium soft coat lacquer with nanotextured surface, which creates a truly extreme, fine matt finish.
Available in 23 contemporary colour options, this new soft coated kitchen finish for lacquer doors is your extra defence against the wear and tear of modern life, providing a durable surface which is anti-fingerprint, soft to touch, repels dirt and water and is resistant against household chemicals.
Matt Phillips, Head of UK Operations at Rotpunkt says, "With social trends indicating a rise in multi-generational living, we wanted to boost health and hygiene with a fully-supportive tactile, contemporary finish for doors and drawer fronts. The new Soft Coat lacquer finish not only extends the lifespan of kitchen furniture, it also provides a depth of colour where the nanospheres will absorb more light to provide greater colour constancy – day or night!"
As today's kitchen has fast become all things to all people, the Rotpunkt design philosophy provides a practical approach to kitchen design that is sustainable and contemporary in style. The new Soft Coat lacquer finish is seen pictured on a combination of Power, Ergon and You furniture by Rotpunkt, all contemporary handleless furniture made carbon-neutrally at the company's manufacturing facilities in Germany.
The dark grey colour of Umbra is the ideal foundation for the new Soft Coat lacquer finish and as interior design trends continue to seek out more creative, eco-conscious solutions, the company is pleased to introduce a host of new products also featured in this 2021 kitchen concept by Rotpunkt:
– Smart pendant light: sleek and slender, this industrial-style pendant light is available in 1200mm and 1500mm lengths and is designed to make an architectural statement of the modern island unit. Practical and beautiful, this new pendent offers the latest in smart-enabled LED lighting so you can control your kitchen lights via a digital assistant on your tablet or smartphone! 
– H910mm dimensions: work smarter with the new 910mm height that increases the elevation of kitchen furniture by an extra 130mm! Benefitting from up to 26% more cupboard space when compared to standard base units, this taller option will ensure a more comfortable working height for the user and is shown here with a statement black metal rail. 
– Black metal-edged shelves: display storage remains a high-contrast feature in any handleless kitchen scheme, which is why the new black metal-edged shelves is a great alternative when used in combination with the company's glass cabinet range. Designed with a 20mm thick black metal lip, top and bottom, with each shelving pack including eight shelves.
– Wall-panel system & accessories: take to the walls with custom wall solutions including glassware holders, industrial hooks, slim line storage caddy and kitchen roll dispenser all in black. This unique customisable storage system allows you to mix and match accessories and move them around as you wish, freeing up valuable worktop space while keeping essentials close to hand. 
For further information, please contact Rotpunkt UK as per below via email matt.phillips@rotpunktuk.com or you can visit www.rotpunktkuechen.de/en/