Virtual Success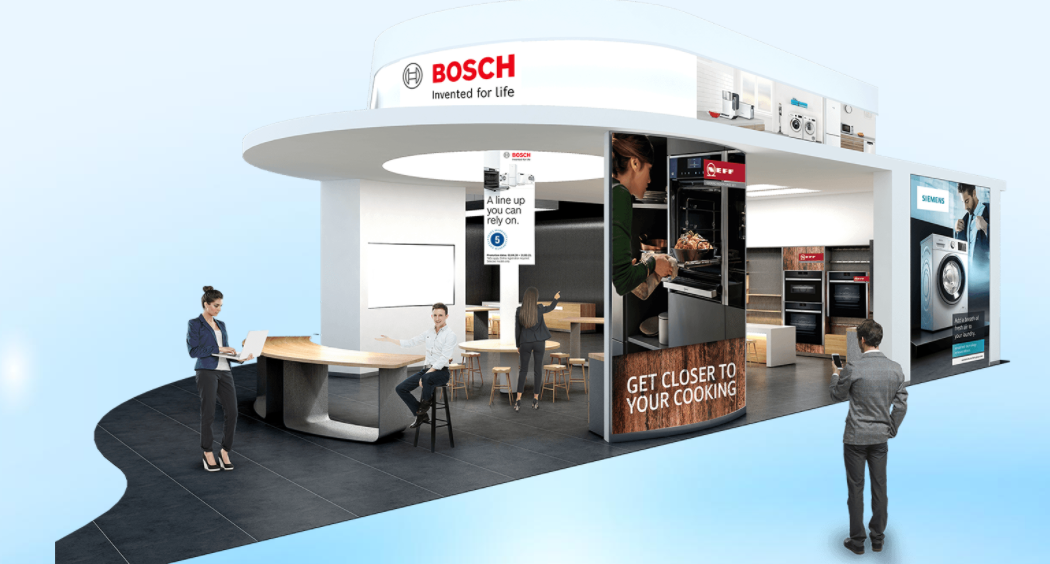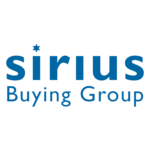 Sirius conclude first-ever Digital Trade Show
Sirius Buying Group, major buying group of electrical appliance and kitchen retail solutions harness the power of technology and introduce the company's first-ever Digital Trade Show, which was hosted online via an augmented reality interface on 21st October 2020, 8am to 8pm.
Collectively bringing together over 250 delegates from Approved Suppliers and Members to Sirius in one location, each online visitor had the opportunity to explore a large range of exhibitors safely in the comfort of home. Operated in real time, the Digital Trade Show created new networking opportunities, which facilitated over 850 pre-arranged meetings via zoom conference calls. Networking was also carried out on the telephone and through email contact services made available online for all members to use. Representatives from the markets leading electrical appliance and kitchen retail brands took this opportunity to reveal the latest innovations for 2021 with a series of product features like brand videos, data sheets and brochure downloads, exclusive display opportunities and show deals exclusively available for attending Approved members to Sirius.
In a year where retailers and manufacturers are faced with the same uncertainty surrounding consumer buying habits and unprecedented stock challenges, the group would like to acknowledge the huge effort that both are putting in to introduce new business strategies and align themselves with strategic partners that will serve retail demand and encourage an upwards sales trends moving forward.
"Agility in the marketplace, along with taking a growth mind-set is critical in business, especially for the independent who needs to maintain and enhance their competitive edge at all times. Following our Digital Trade Show, we have been able to glean a range of different product trends, which our Members can use to engage the consumer and cater to new buying patterns currently and into next year. These core items include a focus on home hygiene with anti-allergen solutions coming to the fore, effective waste and power management, increased capacity across laundry and cooking appliances, plus home connectivity where smart functions and new technology has become a big part of our suppliers latest products in order to cater to growing the Wifi-enabled living trend" says Steve Jones, Commercial Director at Sirius Buying Group.
Mark Veysey, General Manager at Sirius Buying Group says, "We are delighted by the support we have had from our Suppliers in creating our first-ever Digital Trade Show, which offered our members an extensive range of promotional videos and special promotions to increase retail interest and customer benefits."
Brand representatives were made available at each 3D Virtual Booth from suppliers, as Sirius members were free to navigate the virtual lobby of leading brands that included Symphony, BSH, Hotpoint, CDA, Caple, Neff, Samsung, De Dietrich and Hoover Candy. A tremendous asset to the group and its members, Symphony continue to help build the expertise of Sirius retail members in the kitchen studio market, alongside white goods and Rob Williamson, National Business Development Manager explains, "We are the largest privately-owned kbb manufacturer in the UK and Sirius plays a massive part in our growth. By attending the Digital Trade Show, we made sure that we didn't miss the opportunity to introduce our exclusive new products and deals to the group, as well provide testimonials from members currently benefitting from what we do: diversify your product range and increase your potential for sustained growth."
Mark continues "As independent retailers prepare for winter trade and remain faced with an ever changing retail landscape limited by Covid-19, we want to make sure our members are best able to anticipate the impact of Brexit from January. With extensive forward-planning and a bulletproof 'can-do' approach, we hope the alternative version of our autumn trade show was able to provide a renewed focus and appetite for independent retail."
"Our independent retailers are being ever more creative, offering both value and a 'safe shopping' experience to increase ATVs and manage the walk-in rate in accordance with government regulations. The days of predictable retail are over, as customers are driven by value, function and service: so it is vital that we optimize every opportunity we can, for you and your customers" concludes Steve.
POST-SHOW FEEDBACK:
In the wake of its first-ever 2020 Digital Trade Show, Sirius Buying Group asked its network to complete a brief survey in order to gain valuable insight and feedback from its suppliers and members. In response, the group shares the following opinions:
Lyn Knight, Director at Abbey Appliances: "To be able to be one on one with my ASMs was brilliant. No outside distractions. Loved the whole experience."
Garry Leveridge, Key Account Manager at BSH UK & Ireland: "Although we're unable to hold face-to-face trade shows at the moment, Sirius faced this challenge head on and delivered a first-class virtual event which provided a fantastic platform for us to speak with members."
"The digital trade show meant we could share our innovations and key messages with over 100 trade partners. To be able to share this information with so many people demonstrates the success of the show and the value it brought to ourselves and members. We look forward to finishing the year with the momentum generated by this event."
Sharon Hamer, Sales Director Independents at Hoover: "The feedback I've received from my team and also myself was this was a great event that worked really well, and due to the nature of the timescale for supplier & member meeting, it was clear that the time available was used really well to discuss business opportunities, with no distractions. Highly recommend using this platform again, and from speaking to the members – the feeling is mutual. Having the ability to interact with the member face to face (virtually) worked extremely well and having the ability to show new products through videos, again worked well. A great show and look forward to the next one."
If you would like to know more information about the group or become an Approved Member, please contact: Sirius Buying Group | e [email protected] | t 01395 277103 | w siriusbuyinggroupltd.co.uk | Address – Office 10, Equinox South Business Centre, Bristol BS32 4QL