Sustainable Innovation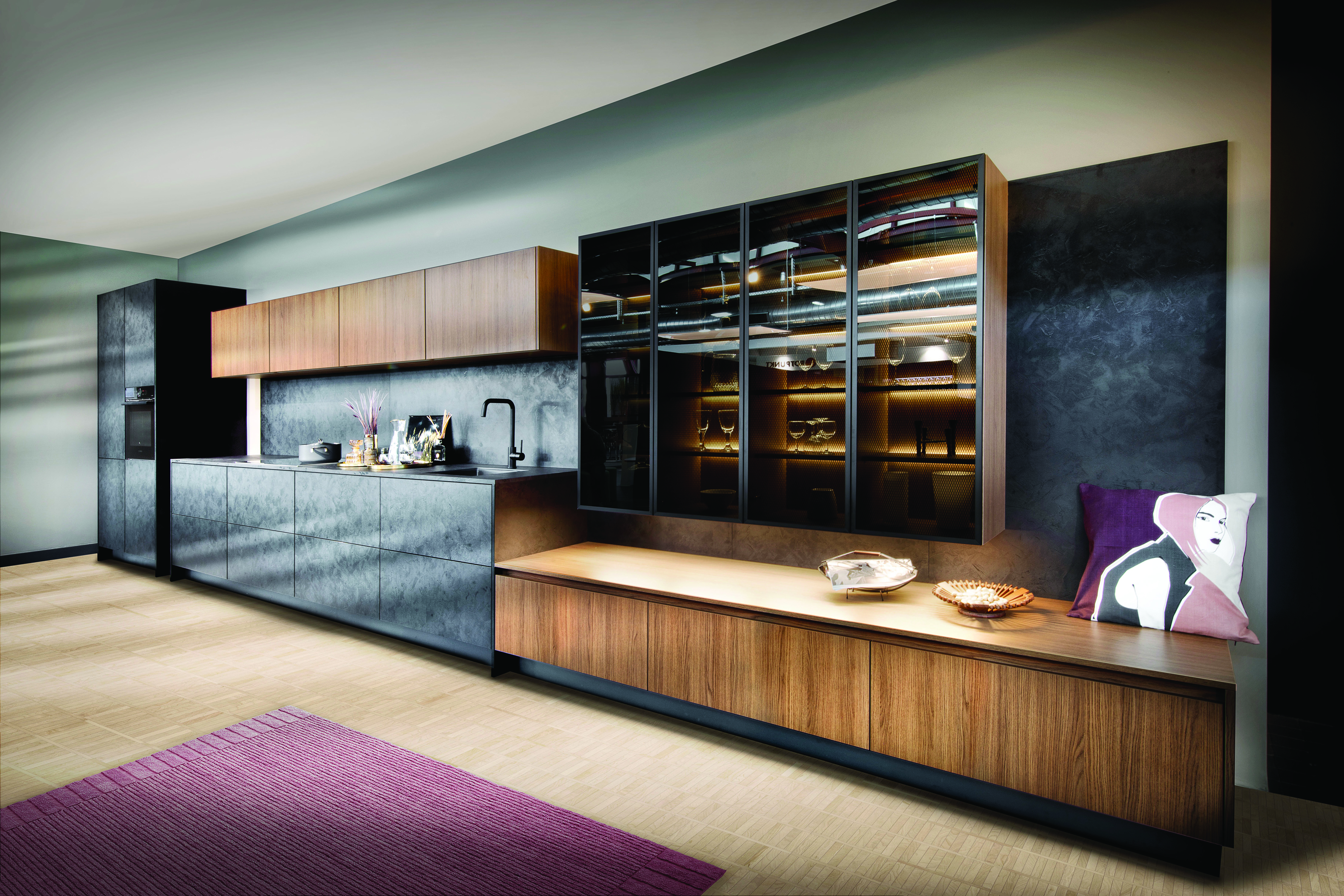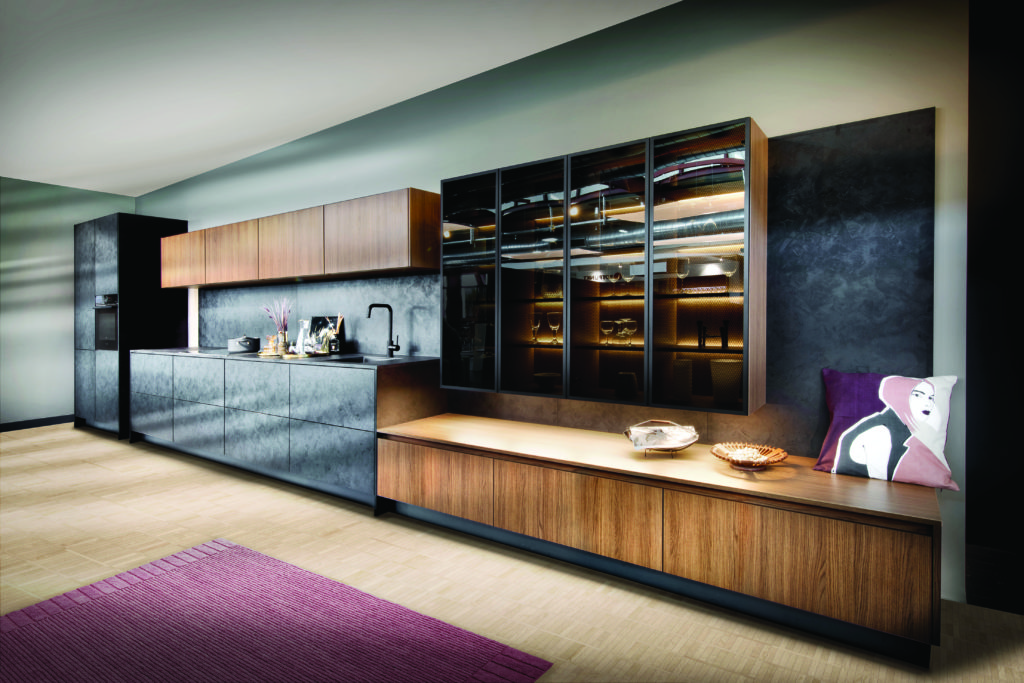 Sustainable Kitchen Solutions by Rotpunkt
Rotpunkt, award-winning designer and manufacturer of quality German Kitchen furniture satisfy the latest trend for Rotpunkt, award-winning designer and manufacturer of quality German Kitchen furniture satisfy the latest trend for biodesign with a trinity of new furniture solutions that promote sustainable innovation: 
– Black Steel: new colour option with burnished metallic steel surface and realistic finish
– City Brown Oak: new wood decor with matt surface texture & fine oak-coloured structure
– Black Frame Glass: new door with glass front & 20mm black frame: 5x glass options
"Material really does matter and the way new homes are being designed and built is becoming a determining factor in how we address climate change. Maximising performance and user experience, property developers, architects and designers and premium manufacturers like Rotpunkt, are now considering the lifecycle of a product – showing preference for ethically sourced, more resilient materials in the home and kitchen" says Matt Philips, Head of UK Operations, Rotpunkt.
In fact, people are reported to spend more than 90% of their time indoors. If this is true, surely dynamic interior design that is innovative, eco-friendly and modern are top priorities for the modern kitchen. 
Why not get inspired by Rotpunkt's pictured Iron and Zerox kitchen concept, seen highlighting its new Black Steel metal effect and City Brown Oak wood colours, which are complemented by the 20mm matt black metal frame doors with Factory Glass: also new for 2019. Taking a more informal approach to kitchen design, this new interior scheme is designed to suit open plan environments, welcoming a level of domesticity that instinctively strengthens the relationship between kitchen and living space. 
The new Black Steel metal-effect colour option by Rotpunkt, is the foundation of this urban-style kitchen and is seen across the tall units, run of drawers, splashback, adjacent wall panel and even the worktop for the height of visual appeal and design impact. A top-quality laminate solution answering the latest trends for industrial-style kitchen furniture, Black Steel is available across Rotpunkt's Iron KQ furniture range and features 'PushSoft' mechanisms to ensure a truly streamlined, handleless aesthetic.
In much the same fashion, the slim line 20mm worktop which finishes the run of eight low-profile drawers, is also shown in Black Steel but constructed from Sima Core: several layers of kraft paper impregnated with phenolic resin and then compressed under high pressure and temperature for extra durability and design flexibility. The handleless facade also conceals the new fixing rail by Rotpunkt, which is a continuous rail designed in standard widths for ease of installation.
When Black Steel is combined with warm woods like the new City Brown Oak by Rotpunkt, it creates an atmospheric kitchen space that is both practical and beautiful. This new midtone wood decor with matt surface texture fine oak-coloured surface softens the industrial qualities of Black Steel, and adorns the large low-set base unit with matching 20mm City Brown Oak worktop and overhead wall cabinets with new ZX 1400 City pull outs and identical 140mm City Brown Oak side panels.
To complete the look, Rotpunkt has also introduced a range of new 20mm matt black metal frame doors which are available in five different glass finishes: Crystal, Diffuse, Chimney, Quadrat and the pictured, Factory Glass. Meshed in design, the diagonal lines of Factory Glass give a highly industrial feel and discreetly conceal any storage items in the cabinet. To emphasise the mesh-style pattern on the glass, each unit by Rotpunkt is now available with integrated LED lighting, as standard, for optimum illumination. 
For further information regarding Rotpunkt UK, email matt.phillips@rotpunktuk.com or visit www.rotpunktuk.com & www.rotpunktkuechen.de