Studio Brushed Brass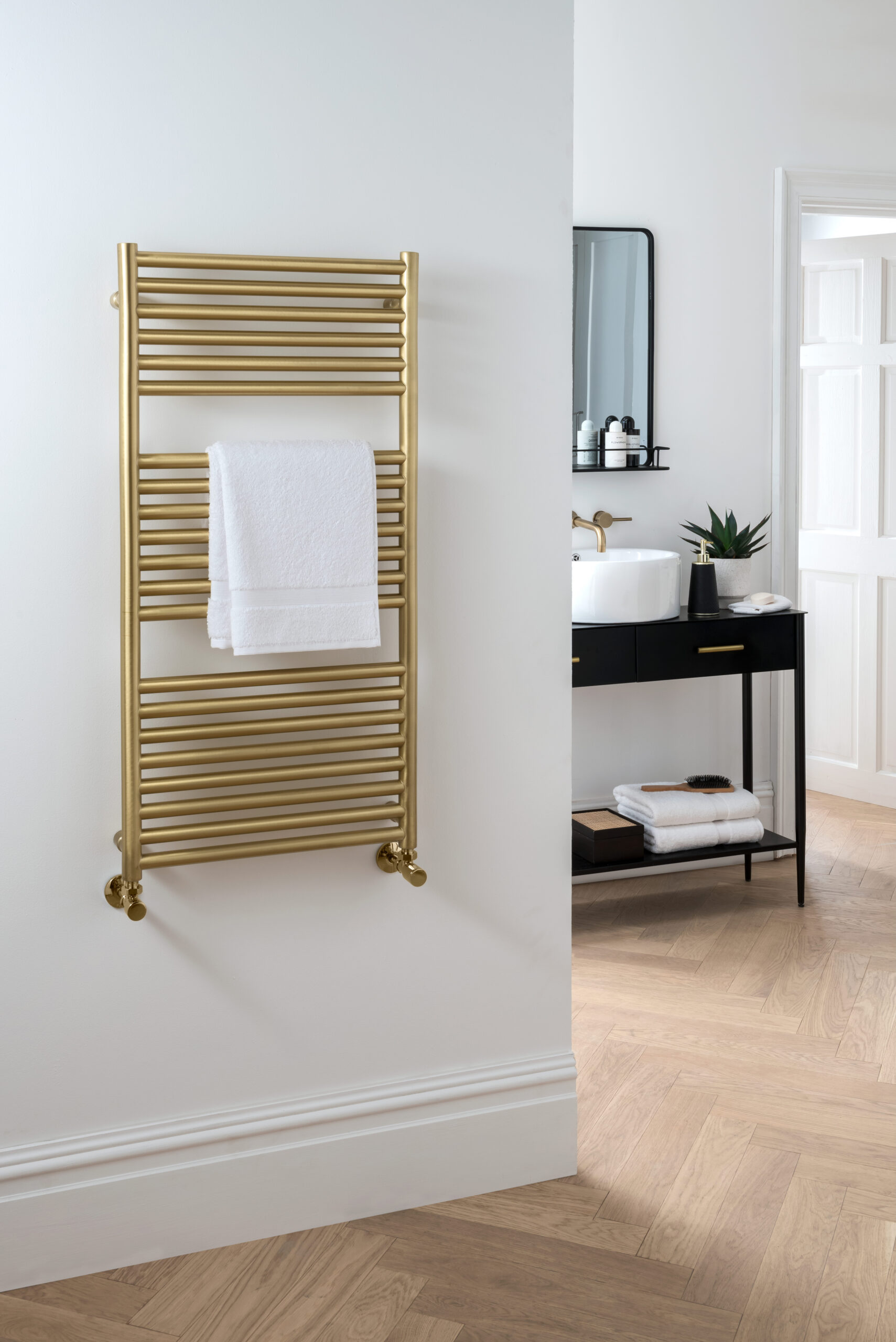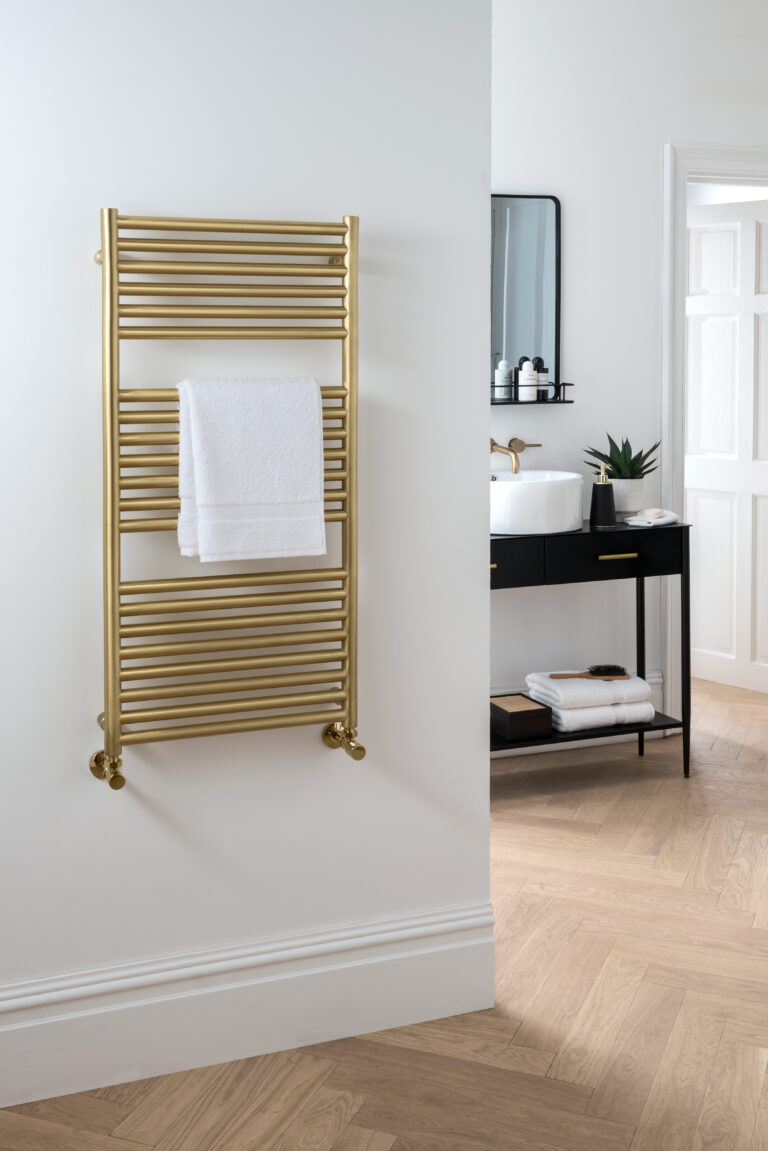 Studio Brushed Brass by Vogue UK 
Vogue (UK), the UK's largest British designer and manufacturer of premium radiators and towel warmers bring the raw beauty of brass to the modern bathroom with Studio: a contemporary heating design available in un-lacquered brushed brass and premium lacquered finishes.
Opulent and highly defined with straight cross rails and discreet wall brackets, Studio is both eye-catching and graceful by adding colour and warmth to the walls of the latest shower rooms, ensuite's and master bathrooms.
"A fashionable alternative to traditional chrome, the return of brass continues to carry favour in the bathroom with premium taps, accessories and heating solutions answering the trend for raw materials that evoke old glamour" says Steve Birch, Sales Director at Vogue (UK).
In harmony with current trends, Studio is available in un-lacquered brushed brass as standard, in addition to a range of contemporary matt colours or premium lacquers that undergo an extra finishing process. Created with longevity in mind, the Studio Towel Warmer is made from the highest quality DZR brass, which is extremely malleable and resistant against dezincification so is suitable for all heating and hot water systems.
A design which is more than meets the eye, Studio creates the look and feel of a luxury spa thanks to its capped off smooth ends and hidden rear air vent, which promise a seamless quality finish. 

"We believe that every inch of the bathroom needs to accommodate easy living with high comfort and classic designs like Studio, are proving a timeless choice for every décor. En suite bathrooms and cloakrooms continue to be a popular way to enhance convenience and add value to your home and research proves that over three quarters of home buyers are likely to offer more money for a house if these are on offer. With this in mind, it makes sense to capitalise on wall-hung heating, whether you're working on an upgrade or creating your forever home" Steve says.
A triumph of simple expression, the Studio Towel Warmer is available as follows:
– H720 x W500 x D82-102mm → 14 bars [4-4-6 config] → 327/1116 Watts/BTU's
– H1000 x W500 x D82-102mm → 21 bars [6-7-8 config] → 482/1645 Watts/BTU's
– H1435 x W500 x D82-102mm → 30 bars [6-8-8-8 config] → 690/2354 Watts/BTU's
Ideal for central heating systems, dual fuel and electric options, Studio by Vogue (UK) is priced from £801.60 including vat, in Chrome or Brushed Brass un-lacquered finish and is recommended with colour-matched Arne VL003 Straight control valves, as pictured.
Vogue (UK) is the UK's leading designer and manufacturer of quality towel warmers, designer radiators and heating accessories. It is very proud of its market-leading eco-credentials since 1990 with a commitment to reducing energy consumption without compromising on creating luxurious products through innovative, sustainable design.
Discover the latest 2021 radiator and towel warmer designs by contacting Vogue (UK):
Vogue (UK) | t 01902 387 000 | e [email protected] | w www.vogueuk.co.uk