Stars of the future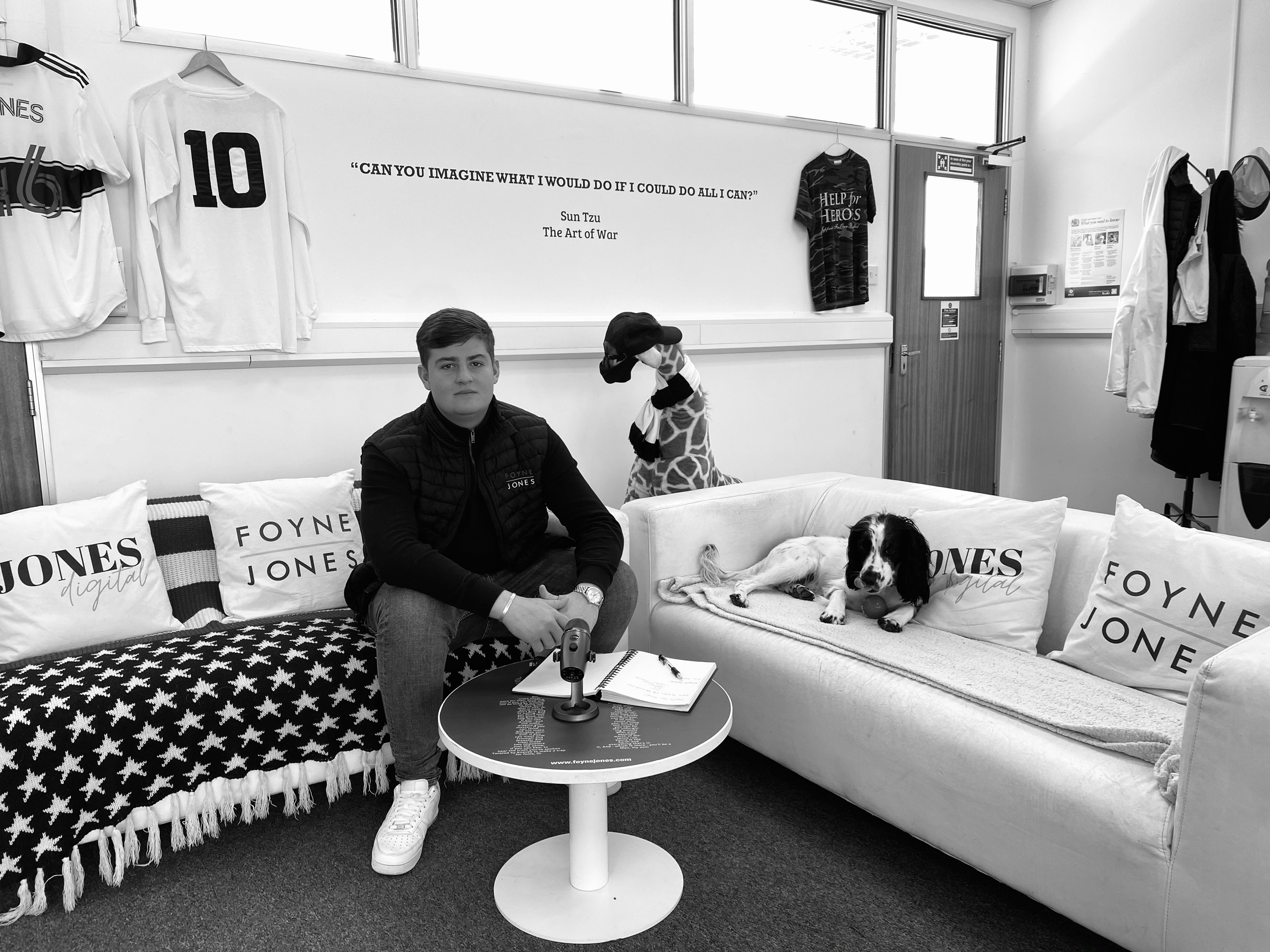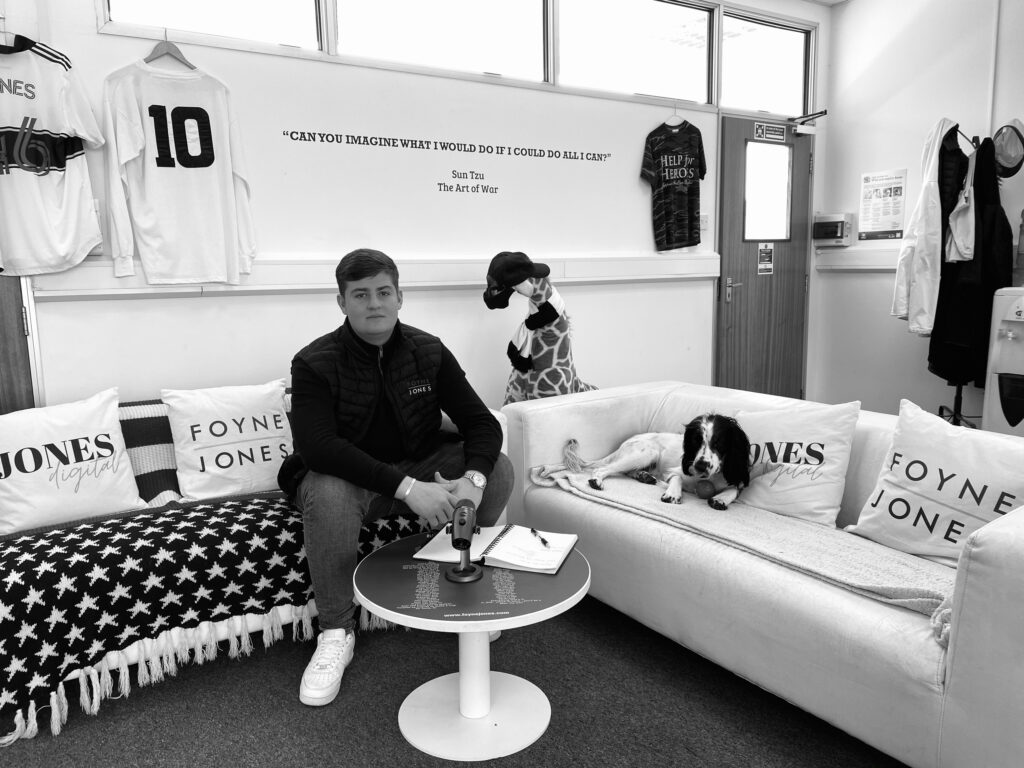 Foyne Jones  develop the stars of the future 
Getting onto the career ladder and finding that passion and direction is a huge deal for school leavers however, Foyne Jones, leading executive recruitment agency specialising in KBB, Builders Merchant & Home Interiors successfully advocates for the next generation, which is brought to light by one of its rising stars, Jack O'Connell.
Founder & Managing Director at Foyne Jones, Peter Jones explains, "Jack joined the team at Foyne Jones for a couple of weeks' work experience at the height of the Covid-19 pandemic and has gone from strength to strength. Jack's eagerness to learn, hardworking attitude and likeable personality immediately caught my attention and that of others in our industry, by way of bringing fresh blood into the fold." 
"In his first month alone, he was fully involved in a large recruitment project for Ian Church, Managing Director of Buttles PLC, where Jack visited several branches and was lucky enough to spend time with Ian himself; extremely valuable for a young 18 year old just out of college! Jack's can-do approach to recruitment, work ethic and determination has seen him make phenomenal progress and now, 10 months on, he plays a key role in the team at Foyne Jones as our Partnerships & Projects Manager" says Peter.
Jack O'Connell says, "I have been blown away by the support I have had from Peter, Holly and Larah since my first day at Foyne Jones and feel very lucky that I have been able to learn so much in such a short space of time. The KBB and construction sector is a very welcoming and down-to-earth industry and I will continue to seize every opportunity I can with both hands."
"Balancing my job with my apprenticeship gives me the ability to learn as I earn, so it is a massive win-win. Speaking of winning, only last week Peter arranged a surprise phone call from ex-Fulham, Manchester Utd, and England Footballer, Paul Parker to get me motivated. We spoke about his journey in football and what he endured as a 16 year old apprentice back in the 80s, and I am grateful to say my time at Foyne Jones is very different – in a good way! Peter Jones saw something in me that I didn't know was there and I will always be grateful to him for his faith and confidence at the very start of my career in recruitment."
Peter continues, "In addition to taking full ownership of key recruitment projects to keep growing our business, Jack has been fully immersed in our ground-breaking redundancy support programme for the KBB industry and is now well-versed in our extensive CV Makeover service, which has helped many jobseekers get interviews and secure new roles. He has put time and effort into creating a strong personal brand on LinkedIn where he is now a highly visible and popular online personality. We have not forgotten Jack's education either and with the brilliant support of Carmen Daley of The Apprenticeships Management Group, he is now undertaking a four year degree-level apprenticeship at the University of West London Project Management."
"The challenges of Covid-19 has really highlighted the skills shortage within the construction sector, which has caused catastrophic job losses and redundancies. As a result, many of our most respected brands and companies are now faced with trying to attract a new generation of workers in an overly saturated talent pool." 
"Trust me, watching your members of staff develop and grow is truly rewarding and I believe that investing in people should become a lifelong business strategy as staff are your greatest asset in business. I also think it's time for each employer and brand within our sector to step-up and think about how to recruit and develop the next generation; especially as there are new government incentives now available with an extra £3000 of funding available for every apprentice of any age who joins your business from 1st April to 30th September 2021, to support economic recovery."
Do you want to protect your company's future and discover the latest thinking on recruitment and careers? Discuss your team's needs in confidence with Foyne Jones today:
Do you want to discuss a Foyne Jones or Jones Digital Custom Package for your business?
Foyne Jones → t 0207 486 1777 | e [email protected]  | w www.foynejones.com