Scandi-styling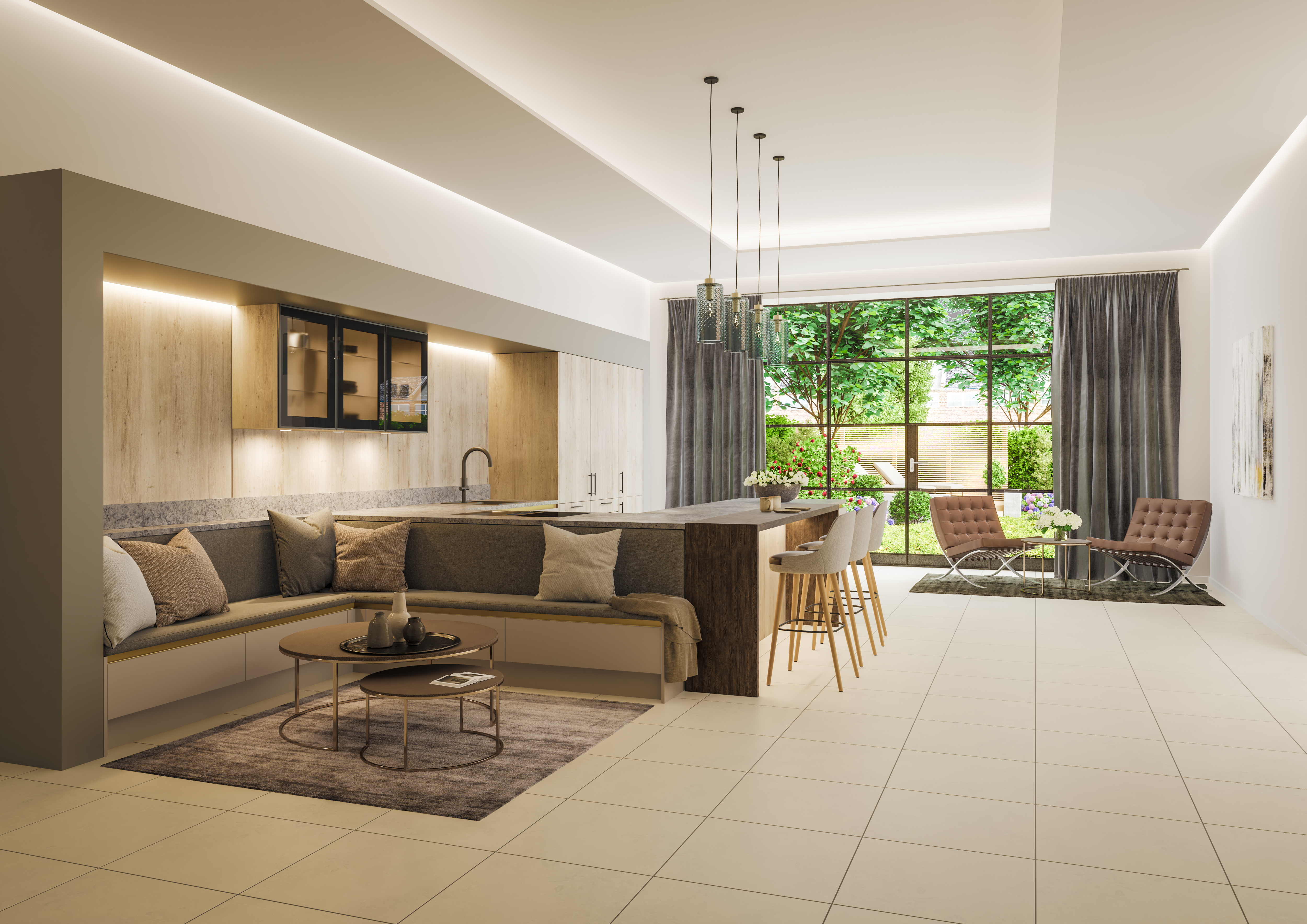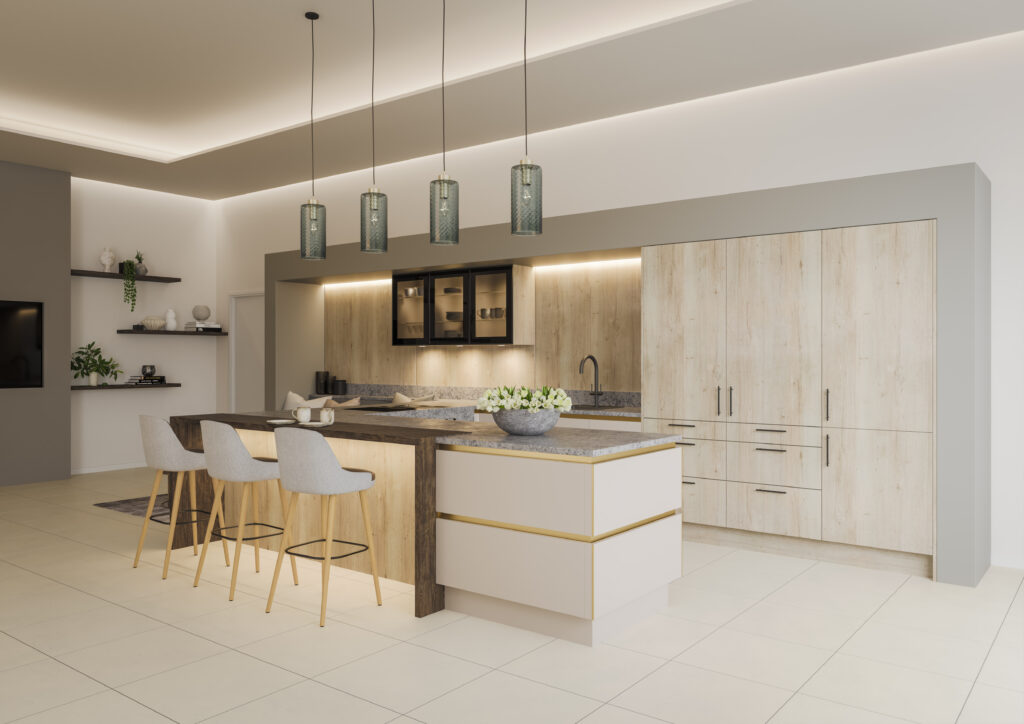 'Scandi-style' with New Alaskan Oak & Talpa
Daval, leading British designer and manufacturer of quality fitted furniture reawaken the markets love for Scandinavian-style kitchens by unveiling two brand new contemporary finishes:
– Alaskan Oak: a white-washed oak effect with naturalistic knots and cracks – laminate solution
– Talpa: a contemporary matt finish in taupe – laminate solution 
Creating a fresh take on Scandi-style interiors in 2020, the newly expanded finish portfolio by Daval delivers greater authenticity in design and considerable scope for increased personalisation. Simon Bodsworth, Managing Director at Daval Furniture explains "The enduring trend for clean, high functioning Scandinavian interiors remain a popular style choice for the urban homeowner and in response, we chose to introduce a range of tactile finishes that embody the perennial grey colour palette with authentic timber accents synonymous with Nordic inspired design." 
"As kitchens and living areas continue to unify one complete space in the home, we want to create new opportunities for design-rich kitchen spaces that also support and nurture contemporary lifestyles" says Simon.  
The latest Alaskan Oak finish, which is new for Daval in 2020 is seen upon its notable Varenna Furniture Collection that is contemporary in style and designed with modern, slab doors. Effortlessly stylish and sustainably sourced, Varenna Alaskan Oak is ideal for the conscientious homeowner who cares about their home, lifestyle and environment. 
Delivering high texture and visual impact, the Alaskan Oak tall units create elevation and essential storage space that is discreet and ergonomic. Also seen across the wall panelling and breakfast bar alcove, the Alaskan Oak finish helps to establish an urban kitchen space that works in combination with a living area. Knurled bar handles in Matt Black add a touch of industrial-luxe to each oak-effect drawer and door, and complementary smoked glass wall cabinet displaying every day dinnerware, glasses and the occasional ornament.
Presenting pale wood tones, Alaskan Oak offers a natural contrast to the new Talpa supermatt colour option, as shown on Rio by Daval. Offering a contemporary aesthetic that is flawless and highly luxurious, Talpa is shown upon a statement double-block island unit with custom band-detail in brushed brass.
The featured kitchen furniture includes:
– Varenna Kitchen Furniture Collection – Wood effect laminate finishes, vertical woodgrain = Blonde Wood + NEW Cuban Oak, Grey Oak and Alaskan Oak, as pictured
– Rio Kitchen Furniture Collection – Smooth laminate finishes in contemporary colours = Alabaster, Cashmere, White, Charcoal, Dove Grey + NEW Portobello, Dust Grey & Talpa, as pictured
– Industrial details: black knurled bar handles and smoked glass display cabinet
– Colour matched panels: complete the look with bespoke panelling in Alaskan Oak to create a contemporary timber-effect feature wall or high contrast breakfast bar
Built from sustainable materials and precision engineered in Britain, every kitchen by Daval is made-to-order and made-to-measure. The new Varenna Alaskan Oak and Rio Talpa Kitchen Furniture is priced from £10,000 +vat.
For further information, please contact Daval Furniture: 
t 01484 848 500 │ e [email protected] | w www.daval-furniture.co.uk 
Daval House, Spa Fields Industrial Estate, New Street, Slaithwaite, Huddersfield, HD7 5BB