New WING Basin Collection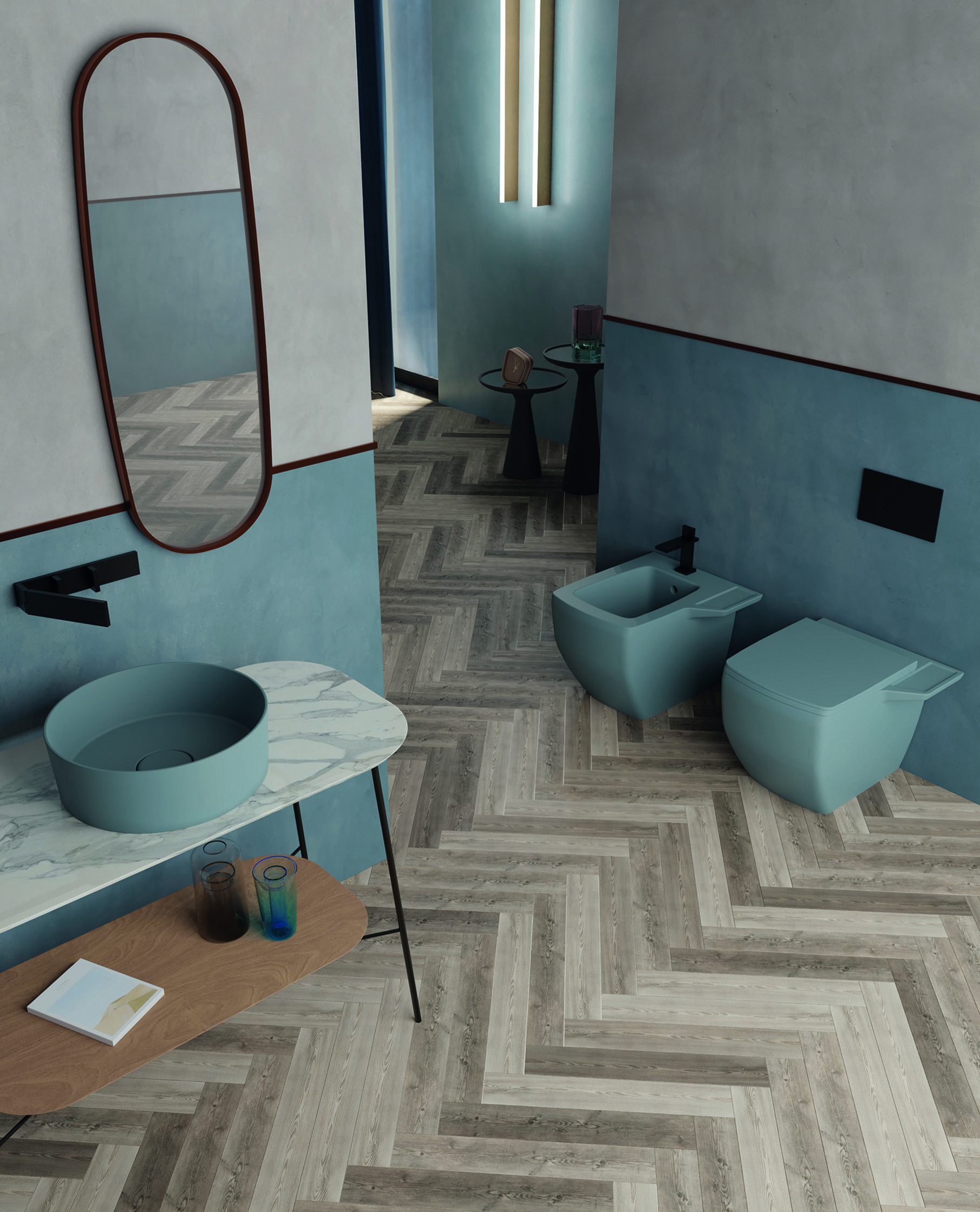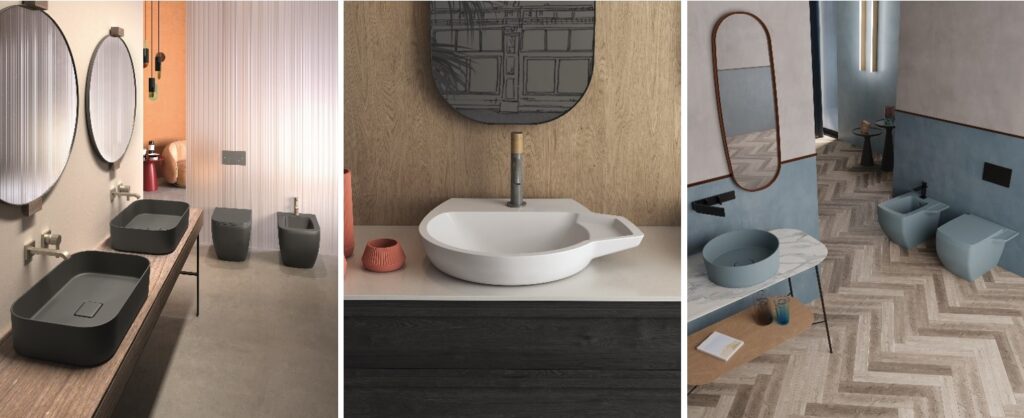 Whiteville Ceramics new WING Collection 
Whiteville Ceramics, innovative innovative Italian-designed sanitaryware brand specialising in contemporary design-led bathroom interiors is pleased to unveil its brand new WING Collection of winged and thin-lip washbasins, which unite three different design styles: Edgy, Smooth and Round.
Exclusively available in the UK and designed by world leading innovator, David Emmanuel Michaud, the WING Collection by Whiteville Ceramics demonstrates out-of-the-box design philosophies and a deep passion for style, ergonomics and attention to quality.
Designed to be interchangeable, WING makes it easy to create a contemporary statement in the modern bathroom without limitation. You can opt for your basin with the unique wing detail, where each model is cast with the company's iconic overhang design feature or you can choose to go 'Light' with a thin-lip design, where the basin is defined by an ultra-luxe 5mm slim edge profile.
Inspired by contemporary living, the WING Collection of products by Whiteville Ceramics is available in four different applications – in set, countertop, with a semi pedestal and full pedestal – and the contemporary colour palette adds to its high fashion look with options like matt Black, White, Grey and Brina, as pictured.
You can also match your choice of WING basin with Whiteville Ceramics complementary range of special order close-coupled and wall-hung WC's for a truly ergonomic and cohesive bathroom scheme. Offering you a complete solution for the contemporary bathroom, the new WING Collection by Whiteville Ceramics comprises of:
WING Edgy – Basin / Light Basin / WC, without Wing feature:
Ideal for contemporary bathrooms, Edgy is tablet-shaped to present a high-contoured basin with modern aesthetics. Extra sharp angles and clean, geometric lines epitomise the WING Edgy basin, which creates a neat wash zone that is refined and urban in style.
WING Round – Basin / Light Basin:
Infinite by design, WING Round is a basin with clear design identity as its circular shape is universally thought of as 'perfect' and a symbol of the divine symmetry. Its deep bowl and meticulously formed sides make the Round basin by Whiteville Ceramics a true masterpiece for the modern bathroom, able to stand-out amongst other pieces of sanitaryware in the room. 
Graham Bucktrout, Managing Director at IBC Group says, "Innovative by design, the WING collection with its three different design styles can either live in perfect harmony or provide a level of distinction if you choose to design in contrast. For instance, if you like the softer style of the Round washbasin but want to soften the look with the Edgy WC, then you can combine all three pieces in one scheme and create a bathroom interior, which is original and self-serving."
The new WING Collection by Whiteville Ceramics is available now in the UK, and includes the following bathroom sanitaryware seen pictured above:
– Left: WING Edgy 600mm Light Basin at £408 including vat – Dimensions: W600 x D400 x H140 | Edgy Thin lip 5mm | Colour: Matt Black | Application: over counter
– Middle: WING Round White 520mm Over counter Basin with Wing feature at £198 including vat – Dimensions: W520-620 x D450 x H156 (620mm includes wing detail) | Round with Wing | Colour: Matt White | Application: over counter 
– Right: WING Round Brina 400mm Light Basin, with 5mm thin-lip edge at £353 including vat – Dimensions: W600 x D400 x H140 | Round Thin lip 5mm | Colour: Matt Brina | Application: over counter
*COMING SOON* WING Smooth – Basin / WC, without Wing feature:
Slightly more informal, Smooth is a great in compact spaces or designed as a 'his and hers' bathroom arrangement. Boasting a smooth-edged design, which is further accentuated by the ultra-thin profiles and sculpted bowl, Smooth is definitely modest in size yet full of beauty and character.
Brand new to the UK and available now, please contact Whiteville Ceramics:
t 01922 743 074 | e info@whitevilleceramics.co.uk | w www.whitevilleceramics.co.uk | For the latest news and updates, please follow Instagram, Twitter, Pinterest & LinkedIn
NOTE TO EDITOR: Combining the very best qualities of two market leading bathroom brands, the IBC Group comprises of contemporary Italian-designed sanitaryware brand, Whiteville Ceramics, which made its debut to the UK in April 2021 and British designer and manufacturer, Imperial Bathrooms.