Vogue UK Brochure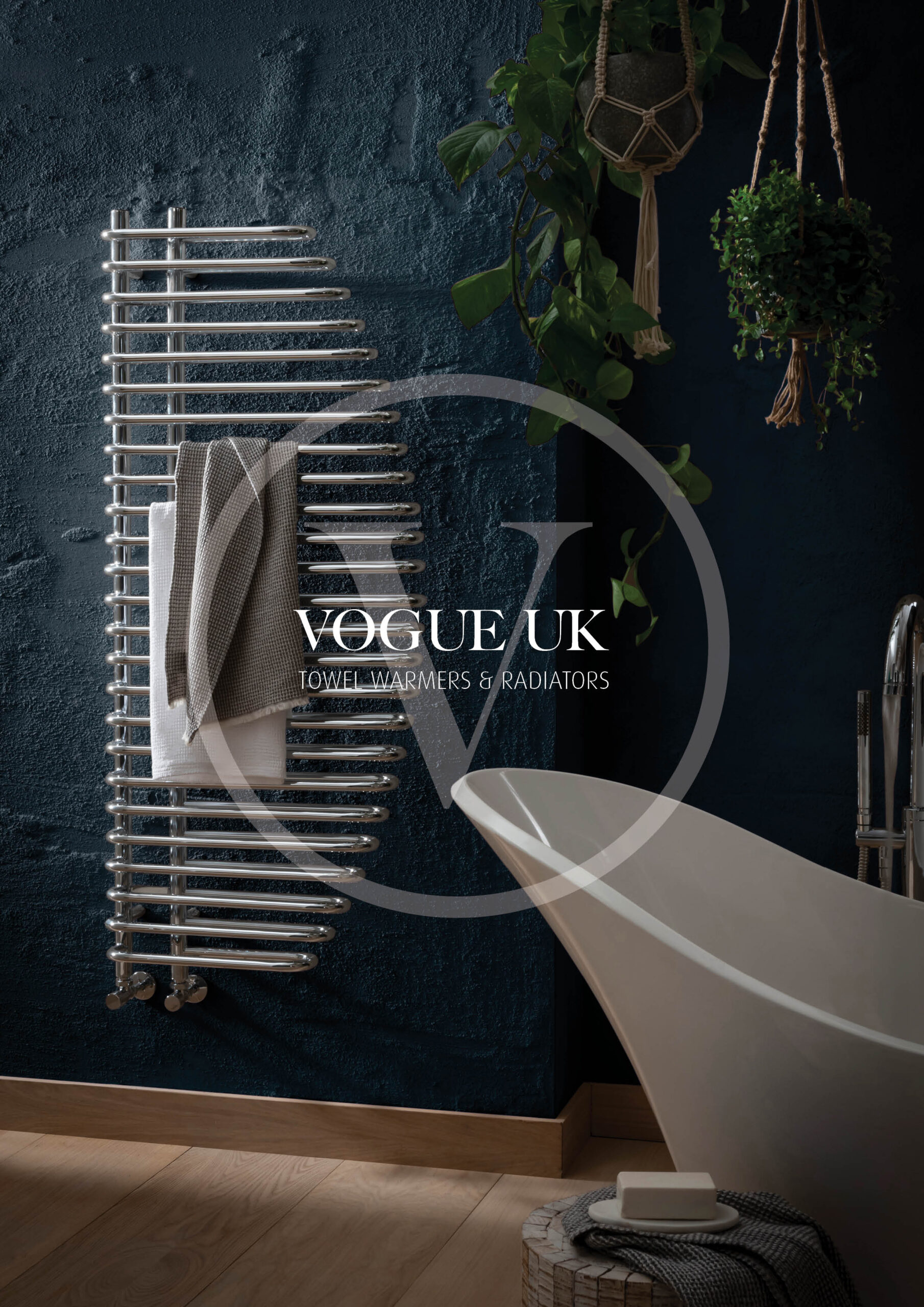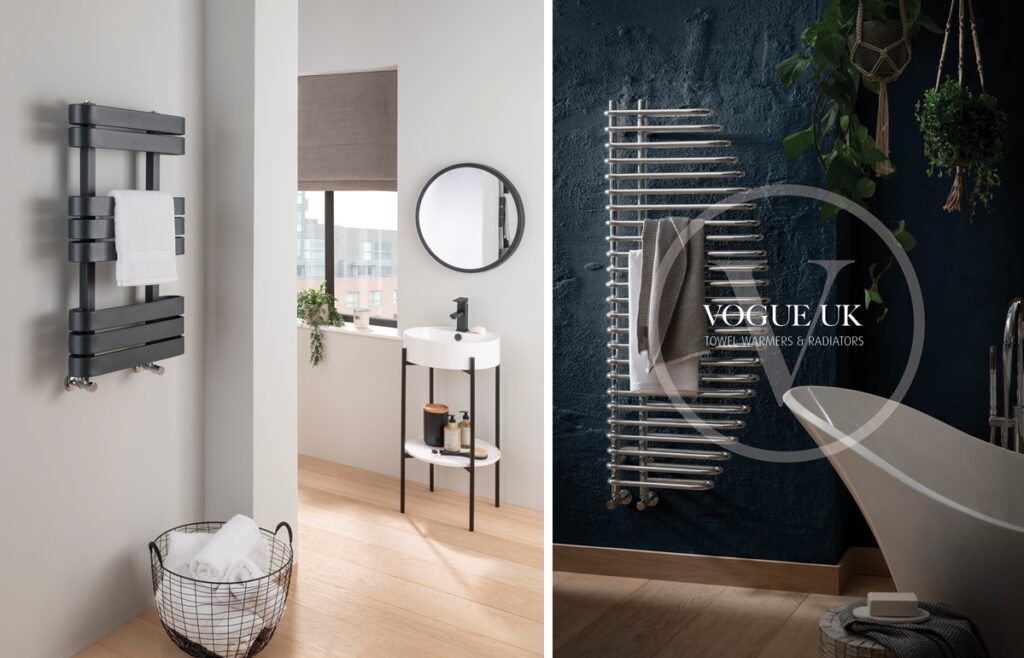 New 2021 Brochure by Vogue (UK) 
Vogue (UK), the UK's largest British designer and manufacturer of premium radiators and towel warmers bring the latest heating trends to homes across the country with the launch of its new 2021 Brochure.
Available to all customers from May 2021 in-store or by online request, this inspirational brochure by Vogue (UK) catalogues the latest colours, shapes and styles in heating design to ensure your home is fit with the most up-to-the-minute designs and innovations on the market.
Setting new standards in the world of heating, Vogue (UK) expertly blends form and function with beautiful craftsmanship and quality raw materials, which support its commitment to environmental stewardship and meets the growing demand for sustainable living. Bringing together the most luxurious designs inspired by traditional British style and the latest modern concepts for contemporary living, this image-rich deluxe brochure is the ideal starting point to discover the company's 2021 product ranges, new colours and finish options and custom heating solutions.
Explore six dynamic Product Categories – Contemporary | Ladder Rails | Traditional | Designer | Electric | Additions – as well as  Vogue (UK)'s exclusive Bespoke Design Service, which gives you even more options when it comes to Tubing & Joints, Valves & Accessories and Colours & Finishes.
It's so easy to customise your choice of Vogue towel warmer or designer radiator, able to tailor the products dimensions, materials and finishes from existing models to suit your individual style and home décor. Vogue (UK) specialists can even work from any design specification, so if you have a special project in mind or simply prefer to collaborate from start to finish, then use this new brochure as your own personal style guide. 
Steve Birch, Sales Director at Vogue (UK) explains "Our brand story and company ethos remains guided by our promise for quality and innovation, and our latest 2021 brochure supports this cast-iron commitment, which combines traditional craftsmanship with the latest creative development and cutting-edge technology. Our rigorous attention to detail ensures our customers can enjoy an extensive range of heating solutions with the added benefit of knowing everything we produce has been perfected over three decades of prime design and manufacture."
As the market continues to evolve and cater for homeowners seeking to express their own design ideas, Vogue (UK) is confident its latest product offering will continue to inspire the very best heating design within contemporary and traditional home interiors. 
New by Vogue (UK)
– Designs: series of new Contemporary towel rails and Designer radiators for 2021
– Styling inspiration: 164 pages of inspirational heating designs, like the new Sierra DR040 in Matt Black
– Finishes: newly refined contemporary colour options for select models 
– Sizes: new sizes across a range of its best-selling heating designs
– Colours: new colour options for select models in 2021
– Specification: each model includes recommended accessories, model graphics and heating symbols to explain construction, fuel type, finishes, price & product guarantees 
To request your copy of the New Vogue (UK) 2021 Brochure today! Follow this link and select either a digital or printed format: www.vogueuk.co.uk/index.php/request-a-brochure-menu
 Discover the latest 2021 radiator and towel warmer designs by contacting Vogue (UK):
Vogue (UK) | t 01902 387 000 | e [email protected] | w www.vogueuk.co.uk