New Gira USB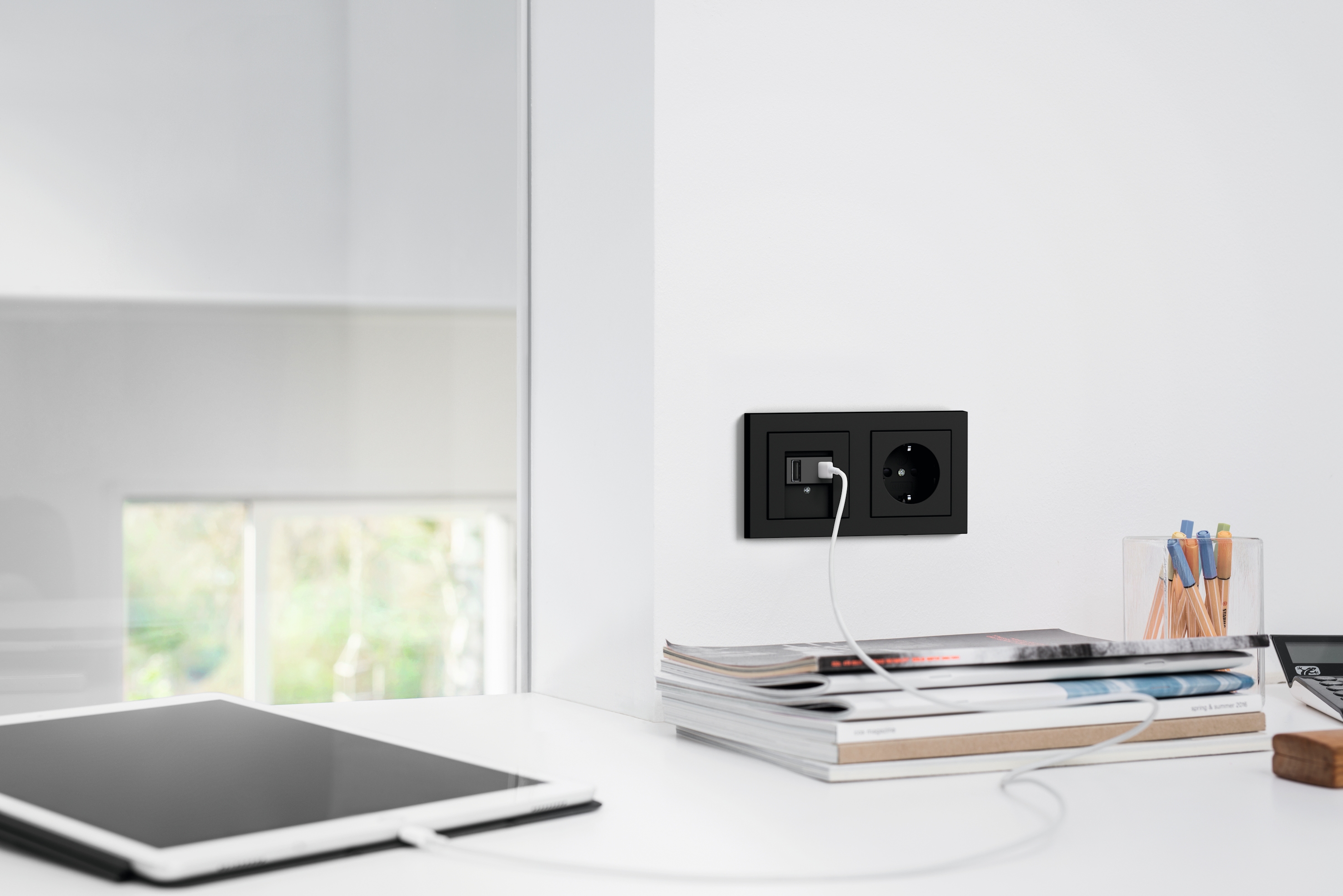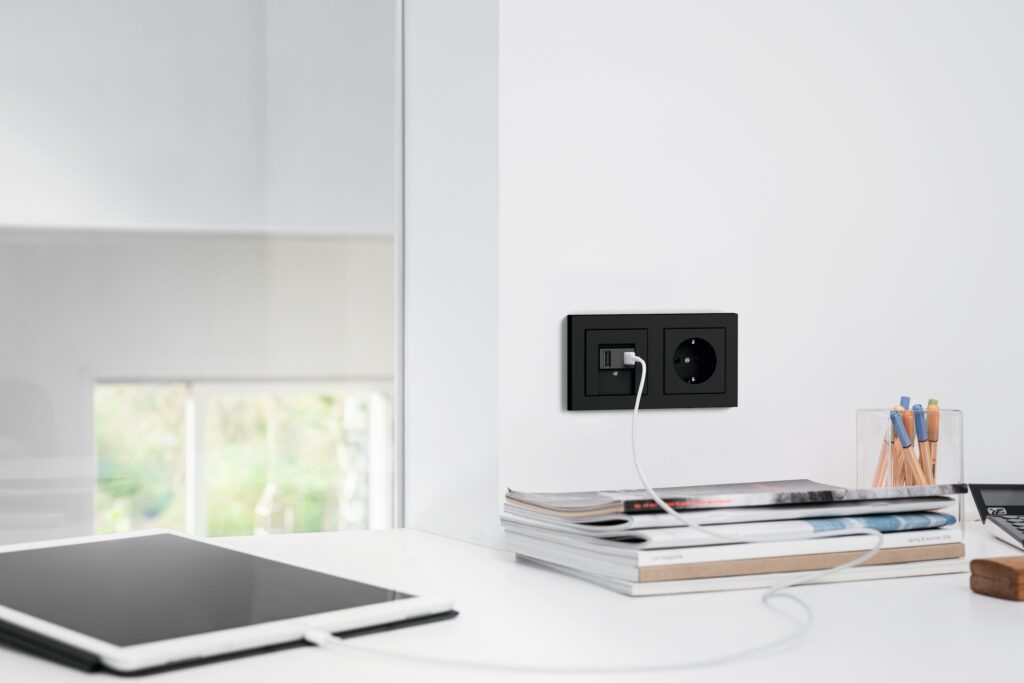 New Gira USB power supply out now…
One of the world's leading full-range suppliers of intelligent system solutions for building management, Gira, future proof the digital age with the launch of its new Gira USB power supply:
®     A new USB integrated power supply and charging system, which is sustainable, original by design and built for the home of tomorrow www.gira.com/en/en/products/socket-outlets/gira-usb-power-supply
Designed with two slots, USB A and USB C, the emerging standard for charging and transferring data, the new Gira USB power supply is able to simultaneously charge two devices by providing a maximum electrical output of 3000 mAh for rapid charging.
Mark Booth, Managing Director Gira UK says, "Once used as a computer upgrade, the USB connector has come to replace the conventional 3-pin standard wall socket. However, this has led to a rise in unsightly cables, extra connections and adaptors being required around the home to accommodate multiple devices like a smart phone, tablet and laptop. This is why we are making sure that Gira customers can benefit from simple, flexible technology that is designed to enhance both home and lifestyle and meet the needs of future standards."
It can also be easily integrated with the Gira System 55, a modular system with choice of over 300 functional inserts. Offering you a high degree of flexibility, each functional insert allows endless possibilities to customise interior spaces and meet future technological demands. That's why flexibility is so important.
Combined with a modular system, you can place the power supply in almost any room in the home. There's no need to worry about having the right adaptor. With this power supply, you have the ports you need – right on the wall.
The USB power supply doesn't just focus on pure function. Accentuate your interior style with a modern yet classic look. Fitting in with a range of different tastes, the Gira USB power supply can be combined with all Gira System 55 design lines, such as Gira Esprit, Gira E2 or Gira Studio.
Ideal for new builds and when retro-fitting older properties, the new Gira USB power supply is ergonomic and streamlined:
Ø  Dedicated charging station: enjoy a convenient point to recharge your phone, tablet or Kindle direct from the mains without the inconvenience or expense of different adaptors for each device.
Ø  Twin ports for future upgrades: no need to worry about installing new charging points further down the line, with a dedicated USB A & C socket to take care of future needs when you upgrade your devices in the future.
Ø  Unique customization: ensure you have the power supply you require by choosing a single cover frame integrated with different functional inserts. You could have a multifunctional station and combine a Gira radio with USB power supply and either a rounded or square frame.
Ø  Flexible: the Gira USB power supply can be installed in all conventional flush-mounted device boxes and can also be mounted at a later date quickly and easily. Plus, it can be designed in all Gira switch ranges to work with any style of interior
For more information please contact:
Gira UK Ltd – Unit 8, Firmdale Village, Ryan Drive, Brentford, Middlesex, TW8 9ER
Phone: 020 3936 8090, Email:

[email protected]

, Web: www.gira.com, Tech Hotline: 020 3936 8095