New Ceiling Frames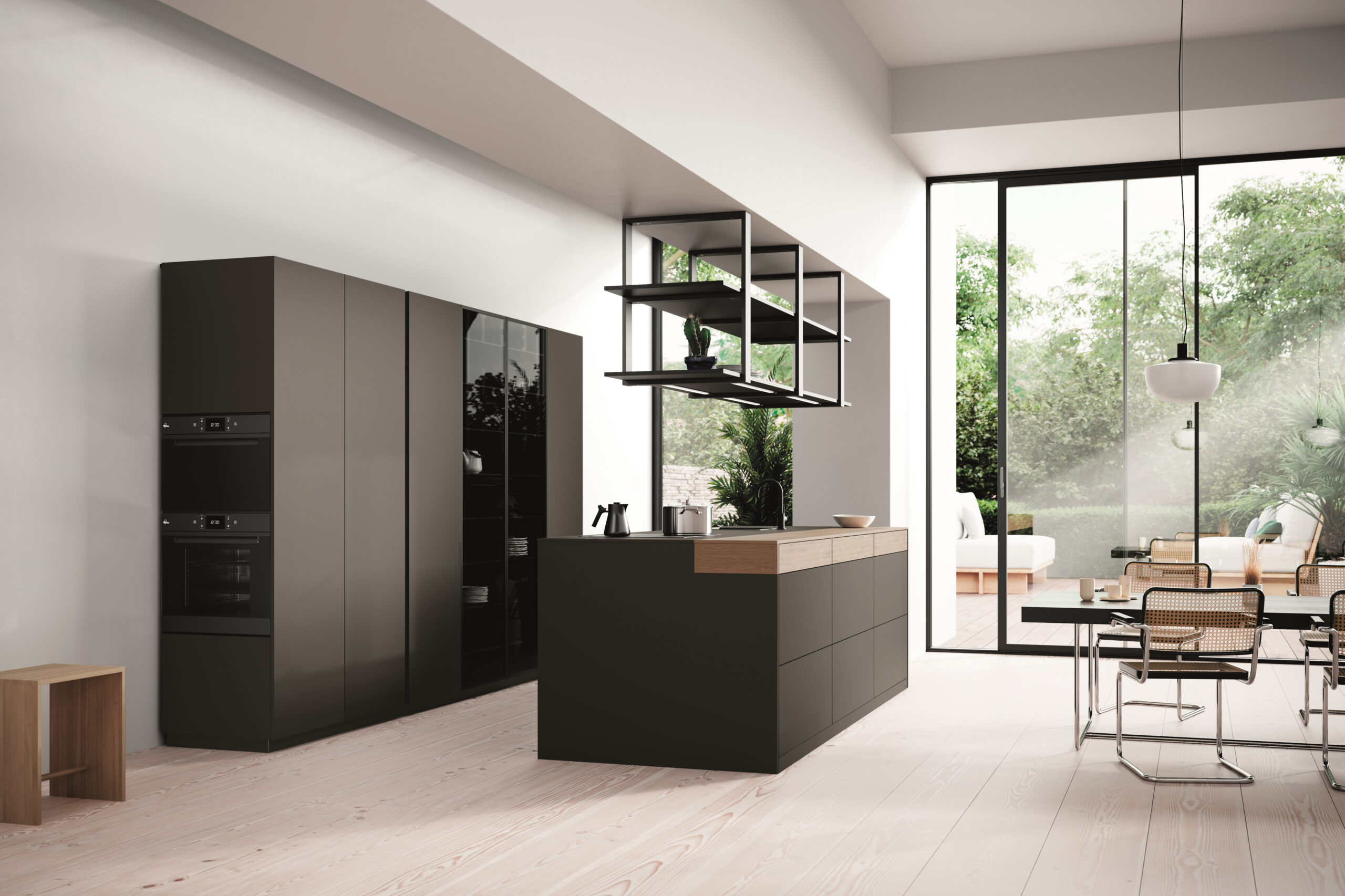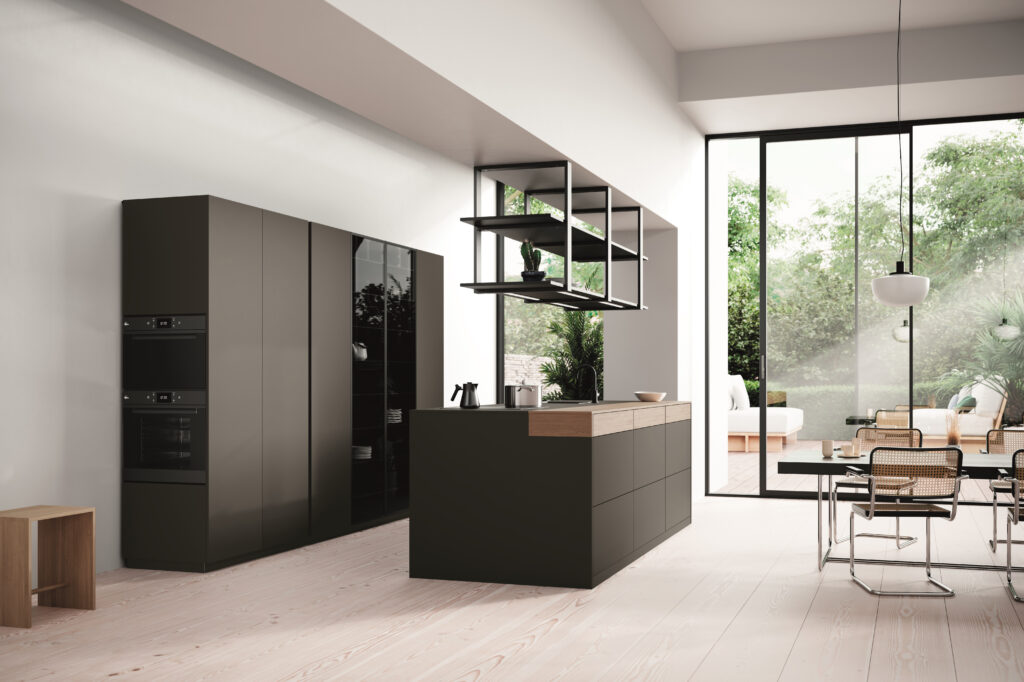 Hang Tough – Ceiling Frames by Rotpunkt
Rotpunkt, leading carbon-neutral manufacturer of quality German Kitchen furniture elevate your design ideas in 2021 with a range of new ergonomic living solutions, which embody the latest trend for hybrid kitchen design where strong architectural detail and an urban colour palette set the tone. 
The pictured kitchen reveals the new Clay Dark door colour by Rotpunkt, available in the company's Xtreme laminate finish, which adds a contemporary warmth to this new and intensely deep shade of grey, as well as echo the new canopy-style ceiling frames. Matt Phillips, Head of UK Operations at Rotpunkt says "As the line between work and play continues to merge at home, hybrid furniture is answering the need to optimize every inch of kitchen living space without compromising on quality, design and artistic value." 
In fact, this kitchen concept welcomes a series of new design elements by Rotpunkt and they include: 
NEW Ceiling Frames: canopy-style storage system which helps to make use of the floors, walls and ceiling in your kitchen. Ideal for keeping herbs and spices in easy reach of the chef, this innovative hanging storage is designed to suspend from the ceiling to create extra shelving space and new planning options for the central island unit and built-in extractor. This specialty ceiling system can be made full size or custom, featuring a black metal frame, shelving and electrical containment in order to make use of the 390mm apertures specially designed for extractors.
NEW Clay Dark door: extreme matt, high pressure laminate door colour in new dark grey colour. Its hard-wearing finish promises a resilient, anti-fingerprint surface that is silky smooth, easy to clean and able to naturally extend the life of your kitchen furniture. To complete the look, you can even match your furniture with Clay Dark end panels and even flush-fitting plinths as pictured, for a truly flawless look and finish. 
NEW bicolour unit: this two-tone modular design solution is available in all Rotpunkt colours and finishes and shown here in City Nature Oak finish upon the central island unit. Able to be used across all furniture options by Rotpunkt and extremely easy to personalise, choose two opposing colours and either a H130mm or H260mm notch, and you'll be one step closer to creating a high contrast kitchen that is characteristically yours.
NEW Black Glass Cabinet: glass display cabinet with 60mm wide black glass doors with metal frame and matching shelves. Designed with aluminium frames and floating glass shelves with integrated Manila LED lighting as standard, this new vitrine can be designed independently or built-in as part of your kitchen furniture.
As pictured, the new black glass shelving options sit proud amid a run of extra-tall Clay Dark units, which provide generous storage space and make way for two side-mounted integrated ovens for a seamless finish and uninterrupted, full height one-piece doors for maximum impact.
NEW smart ready integrated lighting: all units are now smart ready so you can automate your kitchen lighting by using the latest virtual digital assistants like Alexa or Siri.
"The graphic shapes, clean lines and strong design of this Clay Dark contemporary kitchen is strengthened further by the all-new black fixtures and fittings, which have replaced the carbon alternatives from last year and are now a standard feature in 2021. Able to bring a sense of cohesion to both inside and out, we believe this level of attention to detail is what sets our kitchens apart from more mainstream ideas" says Matt.   
For further information, please contact Rotpunkt UK via email [email protected] or you can visit www.rotpunktkuechen.de/en/
Rotpunkt started several years ago to act sustainably and produce kitchens with a future. Its greenline BioBoard uses a resource-saving chipboard, which saves up to 50 football pitches of forestland per year. In 2020, the company reaches a new milestone with the introduction of greenline BioBoard Gen2, using chipboard that consists of up to 90% recycled wood. This enables Rotpunkt to save even more trees than before and in doing so, it fulfils the F**** standard = lowest possible formaldehyde emission = even better indoor climate! The new greenline BioBoard Gen2 is the sustainable, green and environmentally friendly alternative to traditional chipboards – without sacrificing on quality. As of 1st January 2020, the manufacture of all Rotpunkt kitchens is 100% carbon neutral from its production sites in Germany.