Modern Classic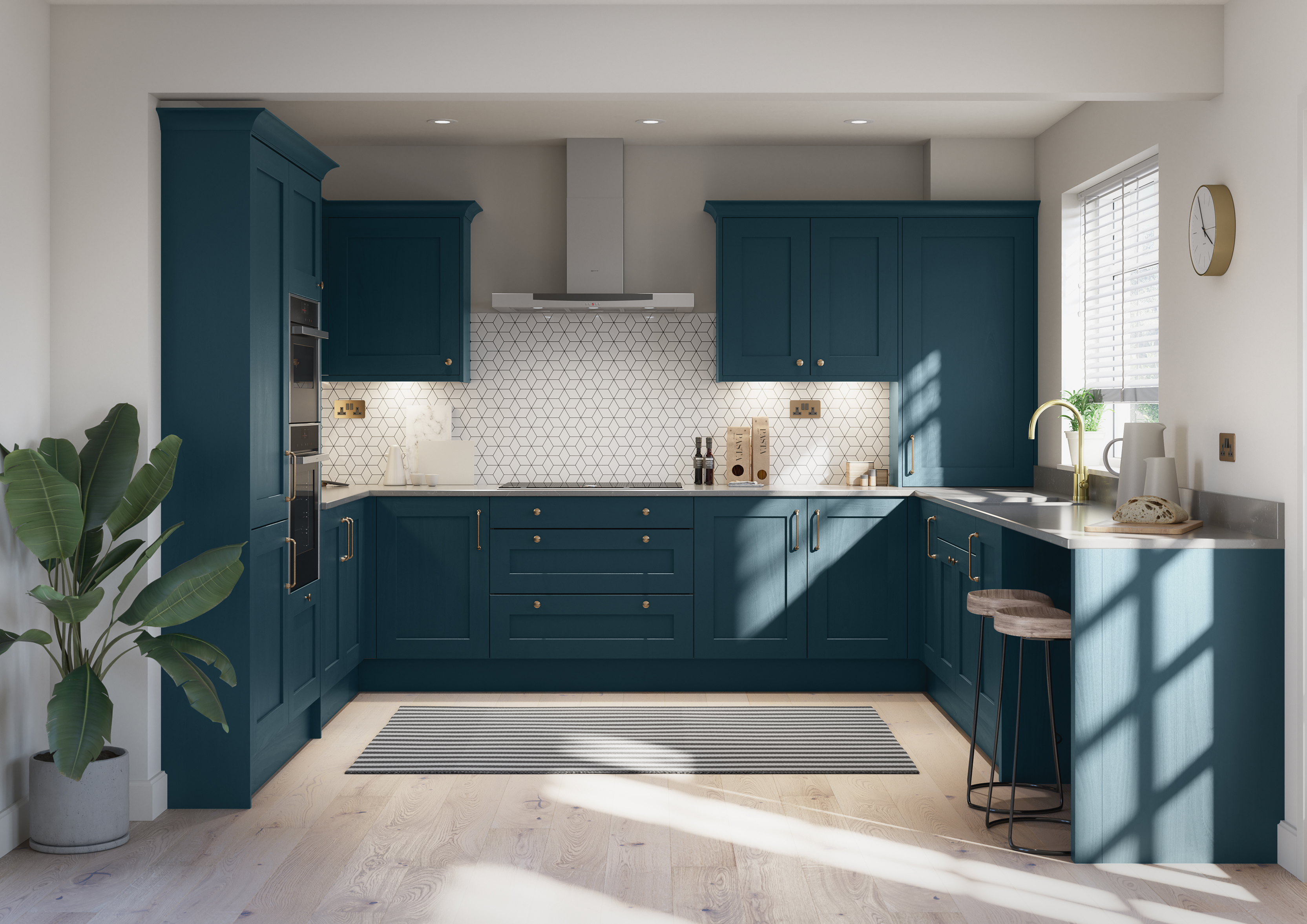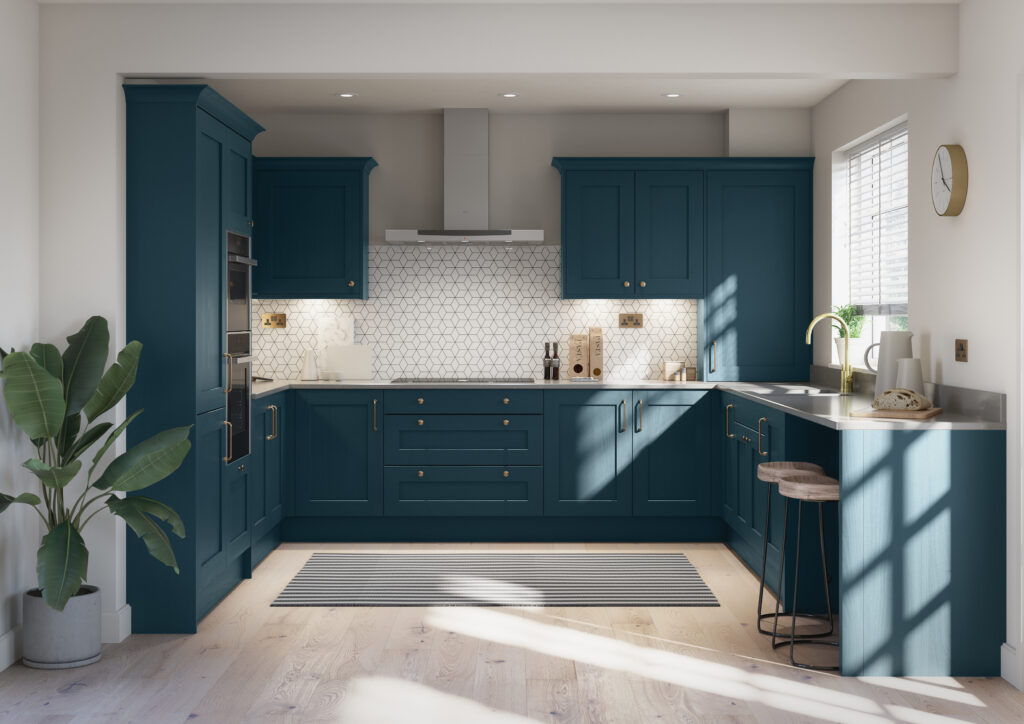 New Pembroke Kitchen by Daval Furniture 
Leading British designer and manufacturer of quality fitted furniture, Daval, captures a modern blend of traditional style and contemporary colour with the launch of Pembroke: all-new Solid Ash kitchen furniture, seen here in high-fashion Navy Blue matt painted finish: www.daval-furniture.co.uk/kitchens/pembroke/
Modern and classic, every inch of this new kitchen by Daval is made from solid ash, a durable and lightweight hardwood that is native to English woodlands. Taking a contemporary approach to the classic Shaker-style kitchen, Pembroke is designed purely with flush joints to ensure the furniture remains sleek and refined, and its Navy Blue painted finish helps satisfy the emerging trend for structured simplicity: where minimalist decors are enhanced by artisan style.
"Pembroke offers a new interpretation of Shaker furniture for the kitchen, able to be custom-made to fully optimise its storage potential and design appeal. Our commitment to sustainability has been at the heart of our business for over 40 years and our latest real wood kitchen is no exception. Its solid ash foundation is exclusively sourced from properly managed forests, which balances the survival of our forests and society's increasing demand for wood products and their positive effects. We decided to unveil this new furniture collection in one of our brand new painted finishes for 2020, Navy Blue, which is recognised as one of the world's most popular colours right now with strong, darker blues becoming the preferred choice in the kitchen" says Simon Bodsworth, Managing Director at  Daval Furniture.
If you prefer a different hue, then Pembroke is available in 20 hand painted matt finishes, which include the new Navy Blue finish and also, 2. Alabaster, 3. Cashmere, 4. Charcoal, 5. Dakar, 6. Dove Grey, 7. Forest Green, 8. Heather, 9. Heritage Blue, 10. Lava, 11. Lead, 12. Lichen, 13. Mist, 14. Morning Blue, 14. Mussel, 15. Pebble, 16. Porcelain, 17. Putty, 18. Storm Blue and 19. Truffle.
Sophisticated and well-planned, the Pembroke kitchen concept features a mainstream u-shape layout with room enough for a discreet breakfast bar and seating for two. Emphasising the natural height of the kitchen, the new Pembroke furniture is designed with a Shaker-style cornice detail and custom plinths in the same matt blue finish.
Tall units create discreet housing for an integrated fridge freezer and a double set of mid-level ovens are located within easy reach to the cook zone. Made-up of a series of wall units and continuous run of low-level cupboards and drawers, the central cooking area creates symmetry in the kitchen and is designed with a flush mounted induction hob and focal steel chimney hood. The splashback unifies the space and features a linear geometric print tile to create a modern accent detail that works in contrast with the painted matt wood furniture.
The far right side makes way for a long-line worktop with sink and ample space to prepare and wash food. Another practical addition in this kitchen comes with the bistro-style breakfast bar, complete with two metal bar stools. The gold kitchen tap alongside the brass door handles and matching power outlets add to its eclectic style profile to make Pembroke by Daval a timeless choice for the modern home.
Built from sustainably sourced, solid ash wood and precision engineered in Britain, the new Pembroke Kitchen Collection by Daval is made-to-order and made-to-measure. Available now, prices start from £10,000 +vat.
For further information, please contact Daval Furniture:
t 01484 848 500 │ e [email protected] | w www.daval-furniture.co.uk │ Daval House, Spa Fields Industrial Estate, New Street, Slaithwaite, Huddersfield, HD7 5BB