Mindful Living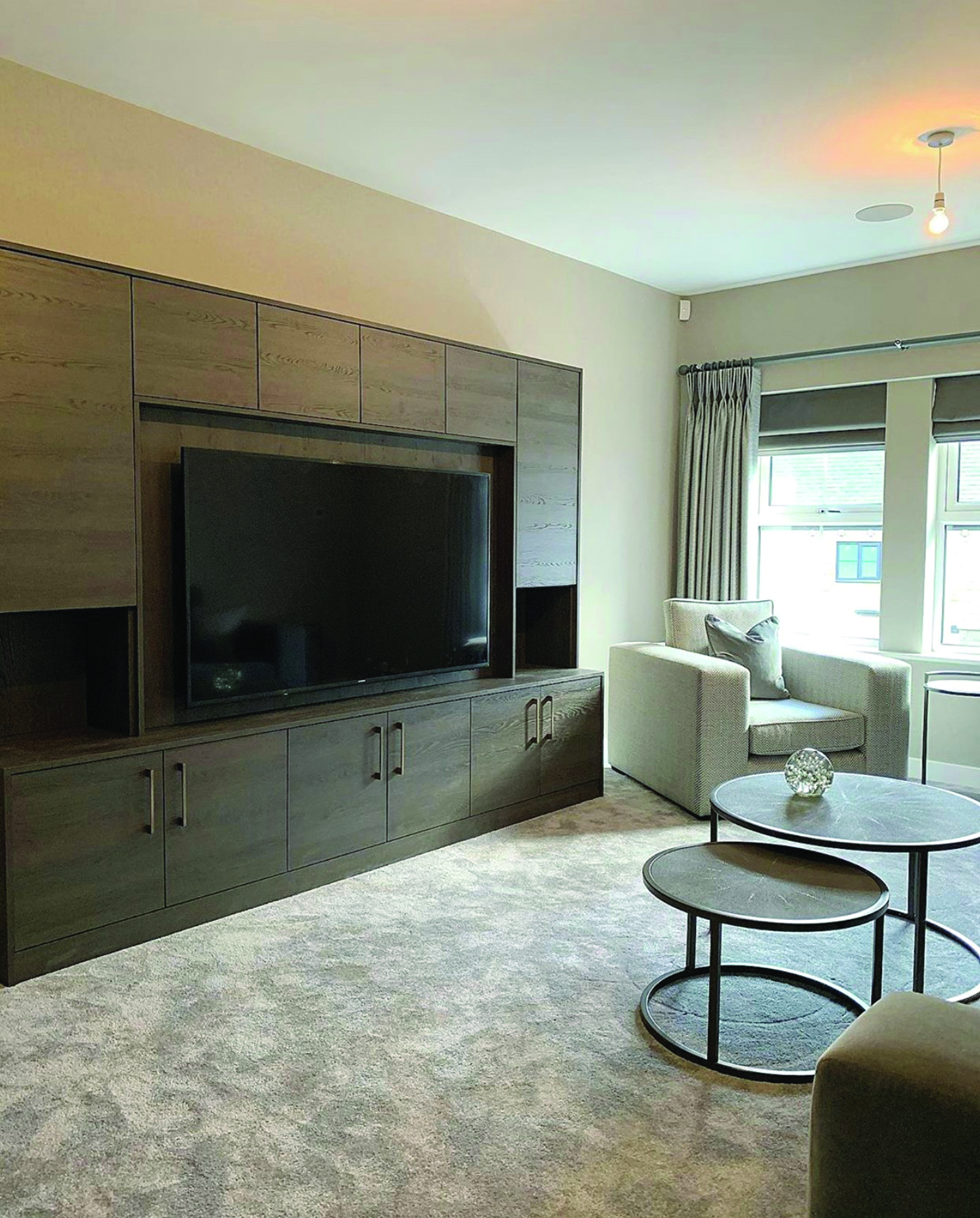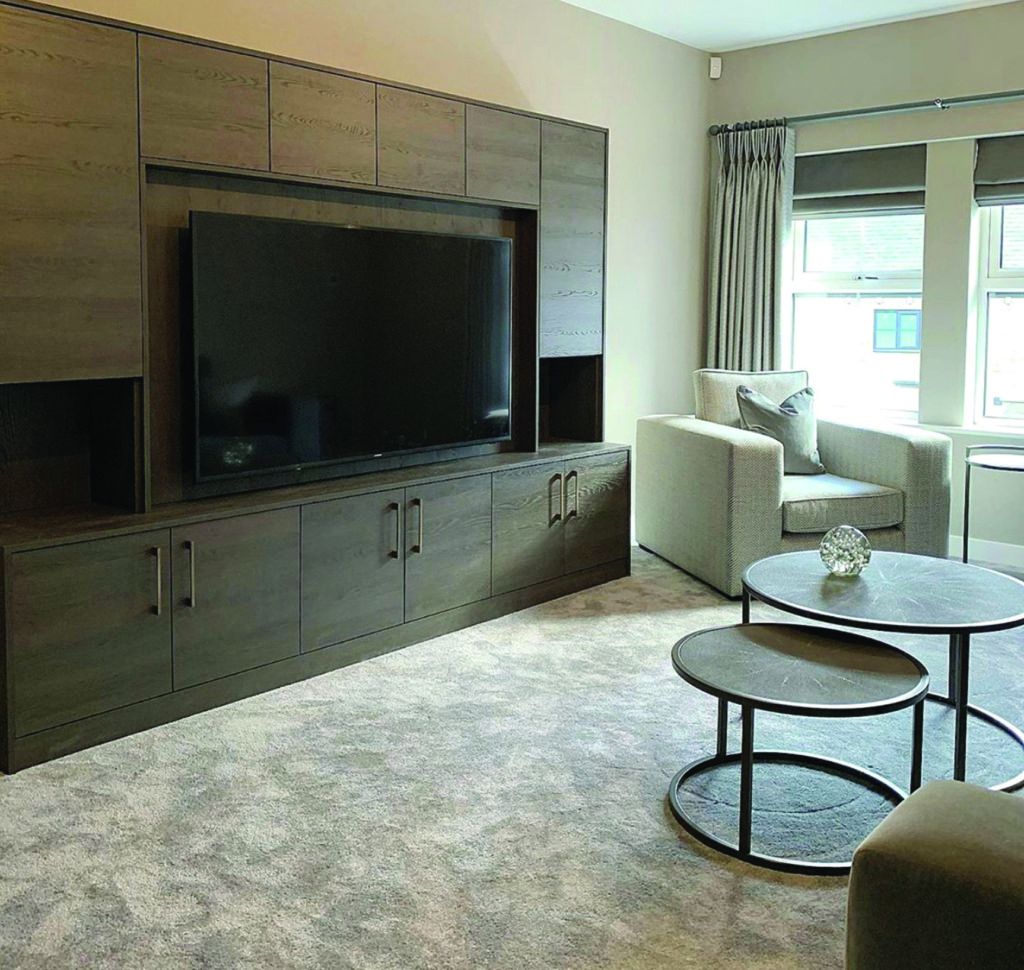 Varenna in new Cuban Oak by Daval
Daval, leading British designer and manufacturer of quality fitted furniture strike the perfect balance of 'Nature in the city' with the launch of Cuban Oak: a new wood grain finish seen upon Daval's artisan Varenna Collection.
By design, the new Cuban Oak by Daval galvanises this modern urban interior to create a rich architectural style and depth of colour synonymous with natural wood.
Simon Bodsworth, Managing Director, Daval Furniture says "Typically adrift from nature, the urban dweller looks to have changed focus in 2020, with a desire to adopt a greener style of living that makes the home – and products in it – more sustainable."
"With huge home-benefits being unearthed in terms of material, design and proficiency, fitted furniture trends in the living room have shaped the way for increasingly spacious, well-lit interiors that place an emphasis on 'stylised order'. Proving how you can do more with less, our new Cuban Oak furniture is the perfect blend of contemporary urban style met with comfortable home design."
By crafting only made-to-measure furniture solutions, Daval can alter the width, depth, height and back slope dimension of its range of fitted furniture to ensure you don't have to compromise on design or storage capacity. i-lite, an exclusive lightweight panel solution by Daval, makes it possible for large bi-folding units to be securely fitted in a low, mid or high level setting, so you can enjoy absolute concealment in your living room with for example, a bespoke TV & Media unit, matching end tables, integrated bench seating and tailor-made storage solutions: inside and out.
Available from 1st January 2020, the new Cuban Oak wood grain finish by Daval, is shown here as a contemporary living room concept featuring the mellow and beautifully smooth Varenna Furniture Collection. Capturing the simplistic beauty of an urban-style décor, the new Cuban Oak gives the look and feel of natural wood however, being a laminate solution it is not restricted by weight or limited by the permeable qualities of genuine timber. By choosing a wood effect finish over raw state, you will be able to ethically adopt any colour, texture or finish in your home, as well as keep costs to a minimum and ensure high durability.
The new Cuban Oak finish disguises a tailor-made entertainment centre in Varenna, which offers a trio of low-level storage cupboards with modern bar handles, 'push-to-open' wall units and two open niches to each side of the 40" television. Designed to offer ample cupboard and drawer space, this living room furniture solution will cleverly conceal unsightly cables and wires, as well as house everything from books and gaming accessories, to children's toys and your winter blankets.
Built from sustainable materials and precision engineered in the UK, every furniture collection by Daval is made-to-measure and made to order. The Varenna Furniture Collection offers: 
– Varenna colours: Grey Oak, Blonde Wood, Tobacco Elm, Stone Ash, Hemlock Oak & New Cuban Oak
– i-lite: a 38mm lightweight panel solution used to emphasize paneling and framing for a contemporary design statement. Accommodating awkward spaces, this solution allows for large bi-folding units to be securely fitted in a low, mid or high level setting
– Colour matched cabinets: this feature avoids additional cladding on the end panels for a highly luxurious finish Varenna is priced from £6,000+vat
– The pictured Varenna living room concept in New Cuabn Oak retails for £8,500+vat
For further information, please contact Daval Furniture:
Call 01484 848500 │ Visit www.daval-furniture.co.uk │ Registered office: Daval House, Spa Fields Industrial Estate, New Street, Slaithwaite, Huddersfield, HD7 5BB