Metallic Elements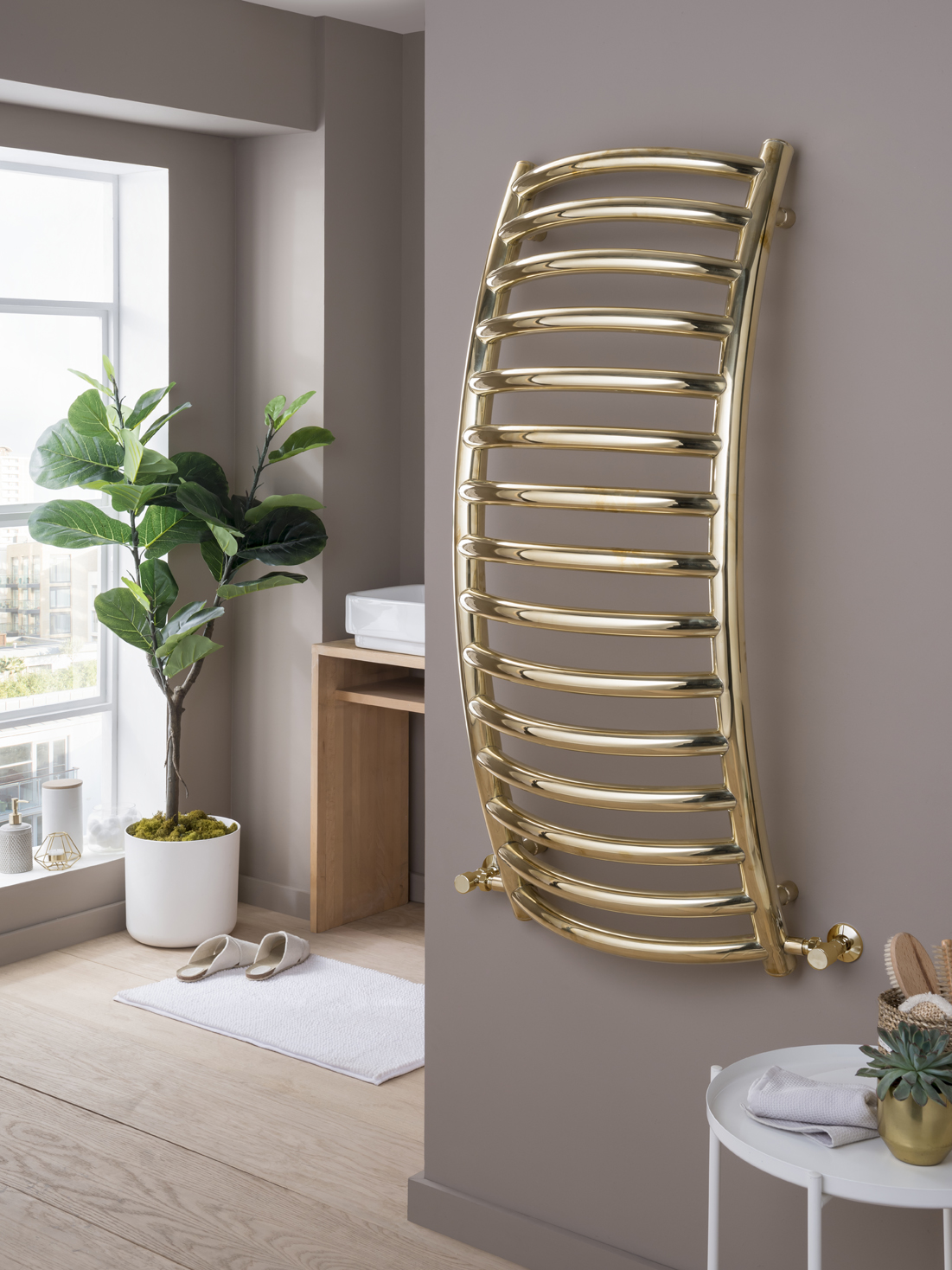 'Metallic Elements' with Special Finishes
Vogue (UK), the UK's largest manufacturer of award-winning radiator and towel warmer designs is defined by exclusivity and its library of Special Finishes is the perfect partner for expressive heating, which meets the need for luxurious and hardwearing bathroom schemes.
Be it warm or cool, smooth or textured, metallic elements have become a key part of the contemporary bathroom and have returned season after season as the go-to finishing touch. Richer by design and in tone, warm metallic finishes are synonymous with more period-style bathroom interiors that require a heightened level of authentic luxury. At the other end of the colour spectrum, cool metallic finishes have become a prerequisite of the modern bathroom, where grey-blue heating designs help to create a clean, contemporary aesthetic.
With an extensive range of Special Finishes, standard and bespoke, Vogue (UK) offer the following metallic options, which are available in a range of high-fashion finishes:
WARM: Gold → Matt, Antique or Dark | Brass → Matt, Polished or Antique | Copper → Polished, Brushed, Antique or Crackle | Rose Gold → Polished or Brushed | Brass → Antique | Bronze → Antique or Crackle
COOL: Chrome → Polished or Brushed | Nickel → Bright or Brushed | Stainless → Polished or Brushed | Pewter | Silver Crackle
Steve Birch, Sales Director at Vogue (UK) explains "If you consider each room in the home then most, typically feature a range of essential metallic elements like sinks and taps through to the hardware and fixtures and fittings. Now an essential interior design resource which over time, have been grouped into so-called warm and cool designs, premium radiator and towel rail designs are helping to unify an entire bathroom scheme all thanks to their finish. We understand how important it is to personalize your home and define your own style through material, colour and finish, which is why the majority of our heating designs can be created in a metal of your choice, as standard. You can even colour-match our heating solutions to existing brassware and accessories in your bathroom with our three-tier bespoke design service spanning 'Tubing, Joints and Colours & Finishes' for a truly extra-special heating design."
With a choice of 21 metallic finishes in the exclusive Finish Library by Vogue (UK), custom heating design has never been easier. Be inspired by its special collection of warm and cool metallic finishes and if you can't decide, Vogue (UK) is able to offer you the best of both worlds with its pioneering Melange finish: a combination of two metallic finishes in one design, like the pictured Polished Chrome & Brass finishes.
Another trend to gain prominence this year is 'high-texture' in the bathroom and Vogue (UK) is pleased to include the Crackle Collection across its range of metallic finish options in Silver, Copper and Bronze. Taking a new approach to the metallic finish, these new mottled paint effect finishes exclusive to Vogue (UK), encapsulate what is big in interiors right now: rich tones and metallic texture!
Celebrating 30 years in 2020, please contact Vogue (UK) for further information:
Vogue (UK) | t 01902 387 000 | e [email protected] | w www.vogueuk.co.uk