Light + Building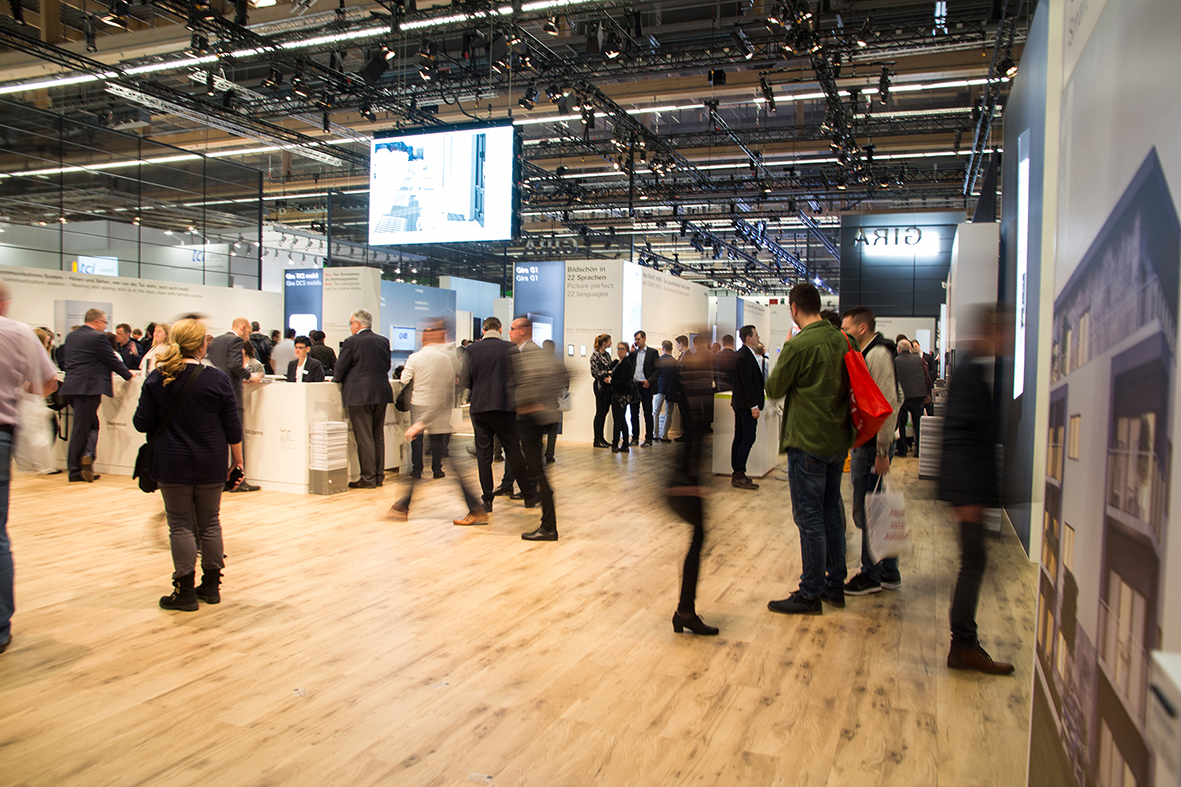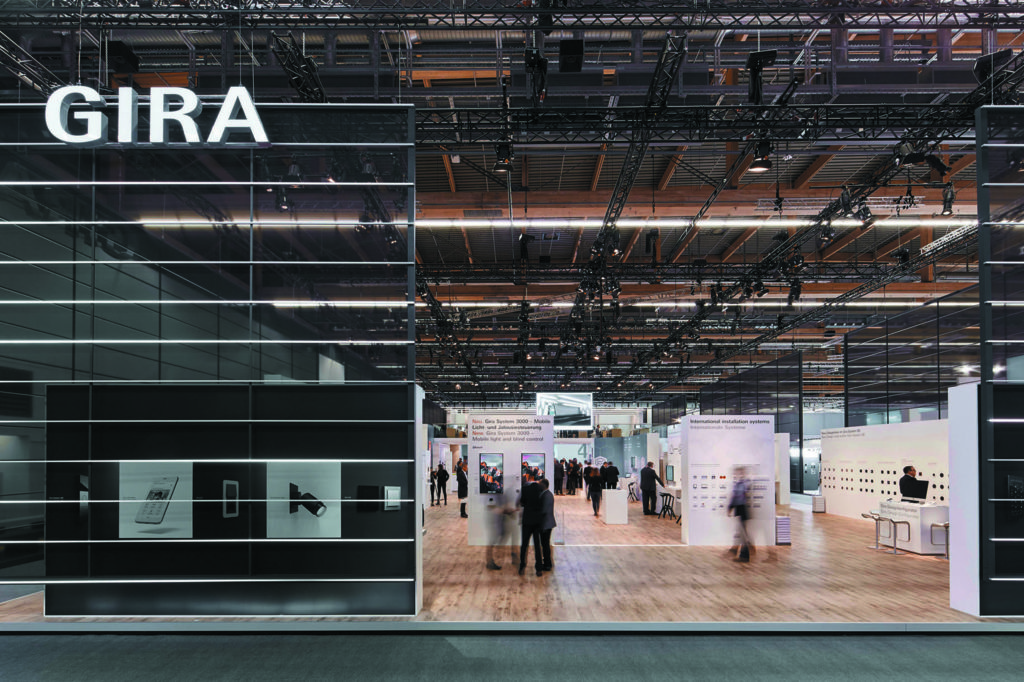 Gira at Light + Building 2020
Gira

, one of the world's leading full-range suppliers of intelligent system solutions for building manag

ement will exhibit at

Light + Building 2020
: the world's leading trade fair for lighting and building services technology.
The 2020 edition of Light + Building takes place on 8th to 13th March 2020, at the renowned Frankfurt am Main Exhibition Centre in Germany. Colossal in size and presentation, this biennial event is celebrating its 20th anniversary, which makes Light + Building 2020 a must-attend event for the electrical industry and building services sector. 
Gira will connect with international Architects, Planners, Installers, Electrical Engineers, Retailers and Property Developers, with the principal themes at this year's Light + Building reflecting the latest trends and developments in the field of design and technology.
Following extensive product development, Gira
will pioneer 'Intelligent Building Technology' across five locations at this year's Light + Building – Hall
11.1 Stand A16,  A32, B16, B32 and hall 3.1 stand B90
– and will demonstrate its high aptitude for product design, sustainability and longevity, as well as influencing the built environment of tomorrow. Its principal stand space is located in Hall 11.1, booths B32 & B16 where it will oversee an impressive
1300m²
. 
Light + Building 2020 will see

Gira
debut a host of new-to-market intelligent system solutions and technologies, including the Gira Studio Design Line, Plug & Light and Gira Video Home Station which premiered last year.
All products on display will be supported by multilingual Gira experts, ready to discuss and guide stand visitors on product suitability, user benefits, technical specification and potential supply/distribution. 
Light + Building Frankfurt will also make way for daily presentations in the "Gira Cube", where it will deliver seminars and a selection of 'Gira Compact' 15 minute presentations. These demonstrations will be held in English by Gira experts, Richard Udell, Sales Manager Distribution & Projects and Stuart Hill,
Technical Support Assistant and are flagged below in
blue
:
 

10am

12pm

2pm

4pm

Sun 8th

–

Gira start-up initiative GNERATOR

–

Gira L+B Compact

Mon 9th

Gira L+B Compact

Gira Smart Home

Data Security

Gira L+B Compact

Gira / Schüco: Holistic Buildings

Tue 10th

Gira Smart Home

X1, S1, G1

Gira L+B Compact

Gira Smart Home

System 3000

Gira L+B Compact

Wed 11th

Gira L+B Compact

Gira Smart Home

X1, S1, G1

Gira L+B Compact

Gira Smart Home

Data Security

Thu 12th

Connected Comfort: Premium Smart Living

Gira L+B Compact

Feel Smart: Smart Home Made Easy

Gira L+B Compact

Fri 13th

Gira L+B Compact

Gira Smart Home

Data Security

Gira L+B Compact

–
Gira represents systematic modern building technology, which makes home living more convenient, more secure and more energy-efficient. For this purpose, Gira offers intelligent functions and user-friendly devices for the easy and convenient control of lighting, heating, and blinds, as well as door communication, multimedia, and security systems. Award-winning design lines meet high design standards and provide the right framework for integrating diverse solutions across both residential and commercial projects.

Gira product groups include:
Home and building automation

Switch and plug systems

Light control equipment, dimmer switches

Motion detectors

Bus technology for homes and buildings (cable or wireless)

Door communication systems

Alarm systems

Smoke detectors

Emergency-call systems
Mark Booth, Managing Director, Gira UK, says "
If you consider that 'switches and sockets' remain essential in the modern home, it's no surprise that consumers are now embracing the latest gadgets and devices. As a result, these functional elements of a buildings power system are now becoming more prominent with the rise of the 'smart home', and intelligent home technology is now being planned into new builds and older properties alike with nominal resistance.


"We look forward to sharing our creative, hands-on approach to technology at this year's Light + Building, and hope to inspire every visitor with the latest innovations and intelligent build solutions by Gira."
For further information, please contact Gira UK Ltd 
Unit 8, Firmdale Village, Ryan Drive, Brentford, Middlesex TW8 9ER 
Phone: 020 3936 8090, Email@ [email protected], Web@ www.gira.com, 
Technical Hotline: 020 3936 8095