Island Living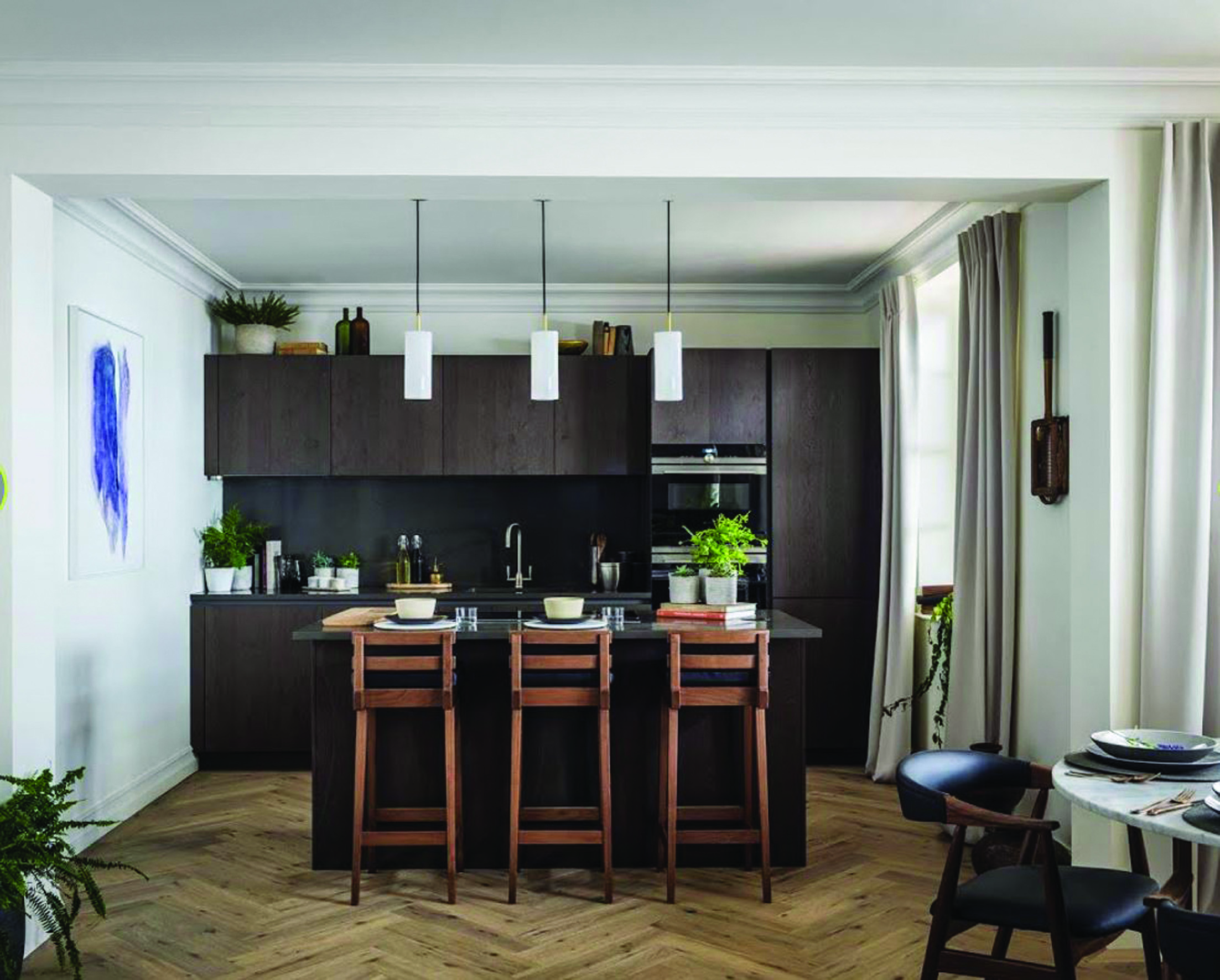 Kitchen Islands | Design advice by #Brandt
Specialists in the design and installation of residential and commercial lifestyle interiors, Brandt Design, offer you some practical advice on the most popular kitchen island designs right now…
"Available in a range of sizes and styles, the island unit is a critical feature of today's kitchen and has become an extremely flexible proposition, able to transcend both contemporary and traditional kitchens. Serving real needs, the island unit can provide a dedicated space for cooking, dining, socializing and storage, and this level of innovation has empowered the UK homeowner to want a more ergonomic kitchen layout that can cater to individual needs" says Julia Steadman, Head of Operations at Brandt Design. 
Deciding what role the island unit will play in your kitchen is crucial from the outset, as this will determine the size, shape and function of the island unit you need. Julia finds that working through a check-list of different styles is a great way to narrow down the right design for you and to help, Brandt Design list their most popular island designs this year: 
– Block design: solid furniture arrangement combining a range of standard base units and drawers with blanket countertops, flush fitting appliances and typically no seating
– Table design: dedicated area to sit, dine and socialize with comfortable bar-style seating and uninterrupted work surfaces for extra comfort and elbow room! 
– Multi-purpose: fully functioning work station with integrated sinks and appliances, plus breakfast bar/dining space with ample seating and additional storage opportunities 
– Peninsula: a connected design that turns a galley style kitchen into l-shaped, or an l-shaped kitchen into u-shaped. This type of island usually serves as a room divider between the kitchen and living area 
By deciding HOW you are going to use your kitchen, you will be able to decide WHAT type of island unit is right for you. Brandt Design always ask a range of questions to help their customers decide like, do you love to entertain at home? Are you a keen home chef or is it a necessary chore? How do you prefer to cook and who will you be cooking for? How often do you use your kitchen – is it just an additional room in the home or is it where you spend most of your time? "Once the whys and wherefores have been figured out, you and your kitchen designer will know what layout best qualifies for your space allowance and lifestyle needs" says Julia. 
Entertain Me – If you love to socialize at home with your friends and family, then err towards a Multi-purpose island unit or Peninsula design, which are designed to accommodate casual dining through to full-scale entertaining. Designs can include practical seating areas, integrated wine coolers so drinks are chilled to the right temperature, generous bar–style countertops and statement extractor fans that work hard to keep your kitchen space free from grease and fumes when cooking. It is also worth thinking about accent lighting, as you will be able to set the mood with a range of different LED's and if you like to cook when entertaining, consider a series of pendent ceiling lights to provide the right amount of targeted light on the island alone. 
Family Friendly – Practical design is key in a family kitchen environment, so a multi-purpose island unit that caters to different needs is going to be your best option. Think about how you can add function and by that I mean, what design features and appliances will help you get the most out of the island space? Keen cooks may want to include user-friendly features like integrated chopping boards within the island and interior drawer solutions that organize cutlery and utensils, plus instant hot taps for quick food preparation and hot drinks on demand. If you have a big family, I recommend a double-bowl sink with pull-out rinse, alongside induction hobs that cool down almost instantly and slim line dishwashers for quick, hygienic dishwashing: the options are endless! 
Space Saving – If space is at a premium, then an Island Table is the perfect solution as it will provide a dedicated space to sit and dine without the need of a full-sized dining table! To further define the cook zone from the dining area, two-tier designs are creating practical breakfast bars that can be set to the right height for dining, as well as create a recessed area to ensure plenty of legroom and space to store your bar stools when not in use. If you want to control the flow of your kitchen and avoid potential obstacles, then you can also opt for a Block Island design, which will allow free passage around the entire unit without impeding you or the available floor space. 
For further information on Brandt Design, please contact: 
Hatch End: 431 The Broadway, Uxbridge Rd, Pinner, Herts HA5 4JR | t 0203 758 4455 
Hampstead: 489, Finchley Road, West Hampstead, London NW3 6HS | t 0208 194 7888
Stevenage: Oxleys Rd, Stevenage, Hertfordshire SG2 9YE | t 0143 872 9062
Brandt Design │ website www.brandtdesign.co.uk │ email

[email protected]