In Colour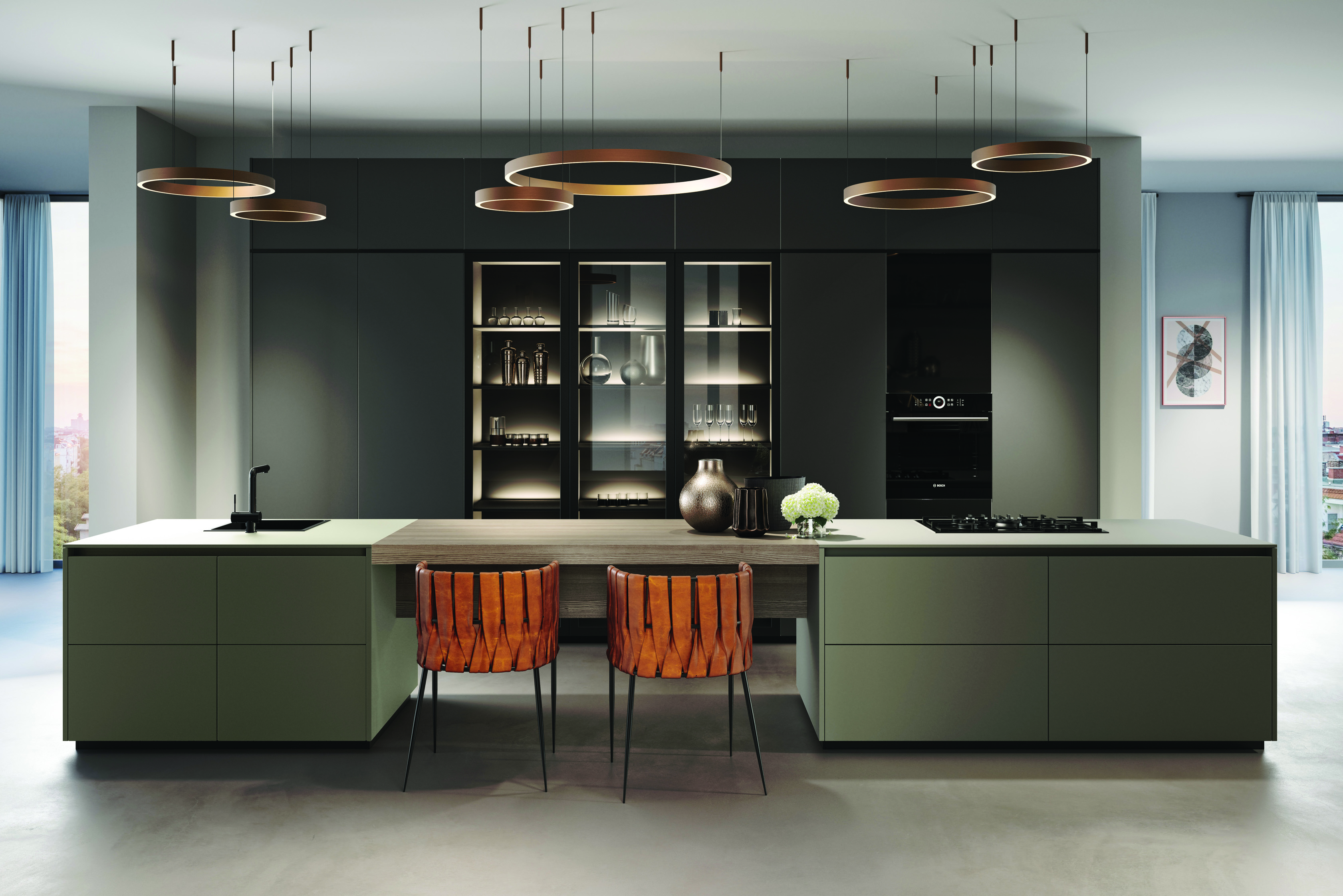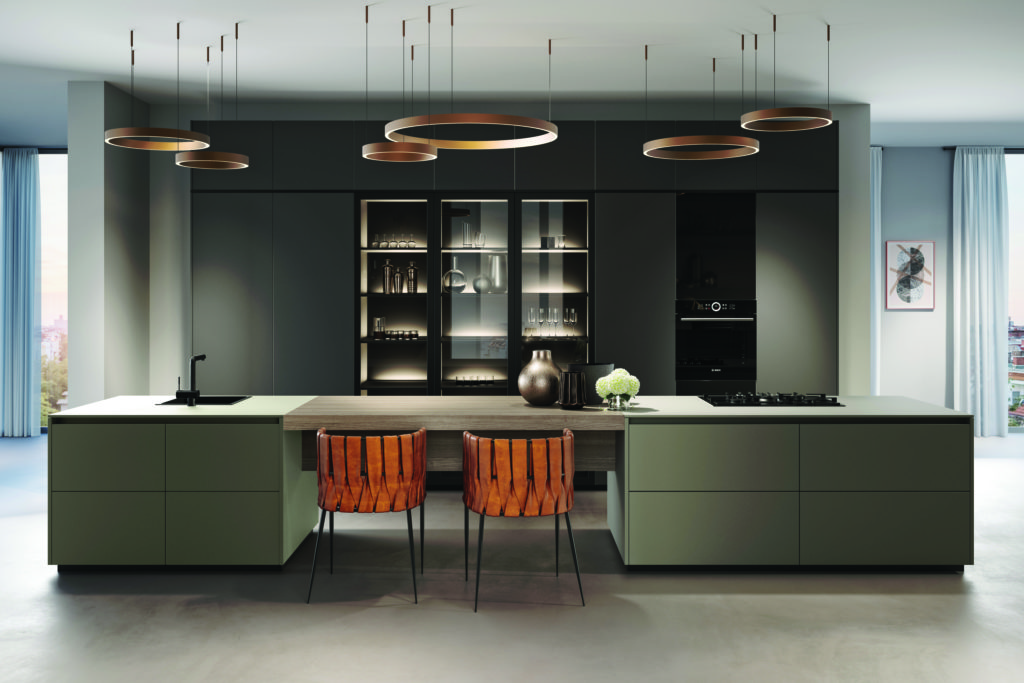 New Lava dark grey finish by Rotpunkt
Rotpunkt, leaders in the design and manufacture of quality green German Kitchen furniture launch a luxurious new finish with the introduction of Lava: a dark grey, extreme matt door colour with deluxe appearance and highly tactile, hardwearing surface texture.
Shown on the company's bestselling Zerox kitchen furniture in new 91cm and 234cm heights, Lava is 1 of 3 new colours added to the increasingly popular HPL extreme matt range by Rotpunkt: also available in New Ivory and Stone. Versatile and highly contemporary by design, the extreme matt properties of Lava promise a resilient, anti-fingerprint surface that will naturally extend the life of your kitchen furniture.
Matt Phillips, Head of UK Operations at Rotpunkt says "A new generation of super matt finishes will dominate kitchen design this year, and developments in laminate fabrication has broadened the scope for introducing colour innovatively in the kitchen. For us, HP laminate solutions have become the preferred choice for our customers, hence the need to increase our finish offering and welcome more options in 2020 like Lava, New Ivory and Stone."
Defined by colour, scale and proportion, this handleless kitchen concept by Rotpunkt illustrates how its new dark grey Lava door colour works in perfect combination with Umbra – a light grey matt finish launched in 2019 – alongside industrial style hardware, black glass and warm metallic accents. In fact, this handleless kitchen concept featuring the new dark grey décor Lava also includes a host of new designer solutions by Rotpunkt for 2020:
New dimensions: Handleless G91 – previously only available across handled kitchen designs, the new 910mm high base units can now be combined with a 50mm plinth and 20mm slim line worktop to create a handleless kitchen scheme with more ergonomic working height of 980mm. When compared to standard 780mm base units, Rotpunkt promise 16% more storage when using its new G91 dimension. Seen in Umbra as a central island design feature, the handleless version of this new height is designed and made without a middle handrail and the bottom drawers can be accessed via the latest 'push to open' technology, for discreet operation and maximum convenience.
Tall 234 is another exclusive feature of Rotpunkt's furniture portfolio, giving you the ability to design your kitchen with a full height, one-piece door measuring an impressive 2340mm high. Seen pictured as a run of wall cabinets in the new Lava door colour, this unique height option is broken-up by a sophisticated display cabinet with wooden racks and the option of 20mm or 50mm wide frame in black chimney glass (50mm frame shown).
New Cubes appliance storage: Now you can make a feature of your white goods with Cubes by Rotpunkt, where the kitchen furniture is designed to offer atypical planning options for built-in appliances like ovens and microwaves. The new Cube storage system is shown in extreme-matt Black (also available in Snow XT) and houses three fitted appliances: compact models. Cubes can be designed in a single, double or triple configuration and the height is automatically adapted to each appliance to ensure the perfect fit.
Cubes can be planned in three variants [1] Floating: wall-hung to claw back valuable floor space and make a feature of a bare wall [2] Deck mounted: countertop installation to become part of the furniture and/or worktop [3] Interposed: fitted in between furniture, i.e. tall units, as pictured.
Matt Phillips, Head of UK Operations at Rotpunkt says "By varying furniture heights and creating subtle variations in colour, will give you a refreshing alternative to the traditional rectangle or peninsula island unit and create a multi-purpose kitchen living space that is modern and defined."
The Zerox kitchen concept in new Lava by Rotpunkt (as pictured) is priced from £12,500+vat.
For further information on Rotpunkt UK and its range of kitchen furniture and designer solutions, please email [email protected] or visit www.rotpunktuk.com & www.rotpunktkuechen.de