IER Awards 2020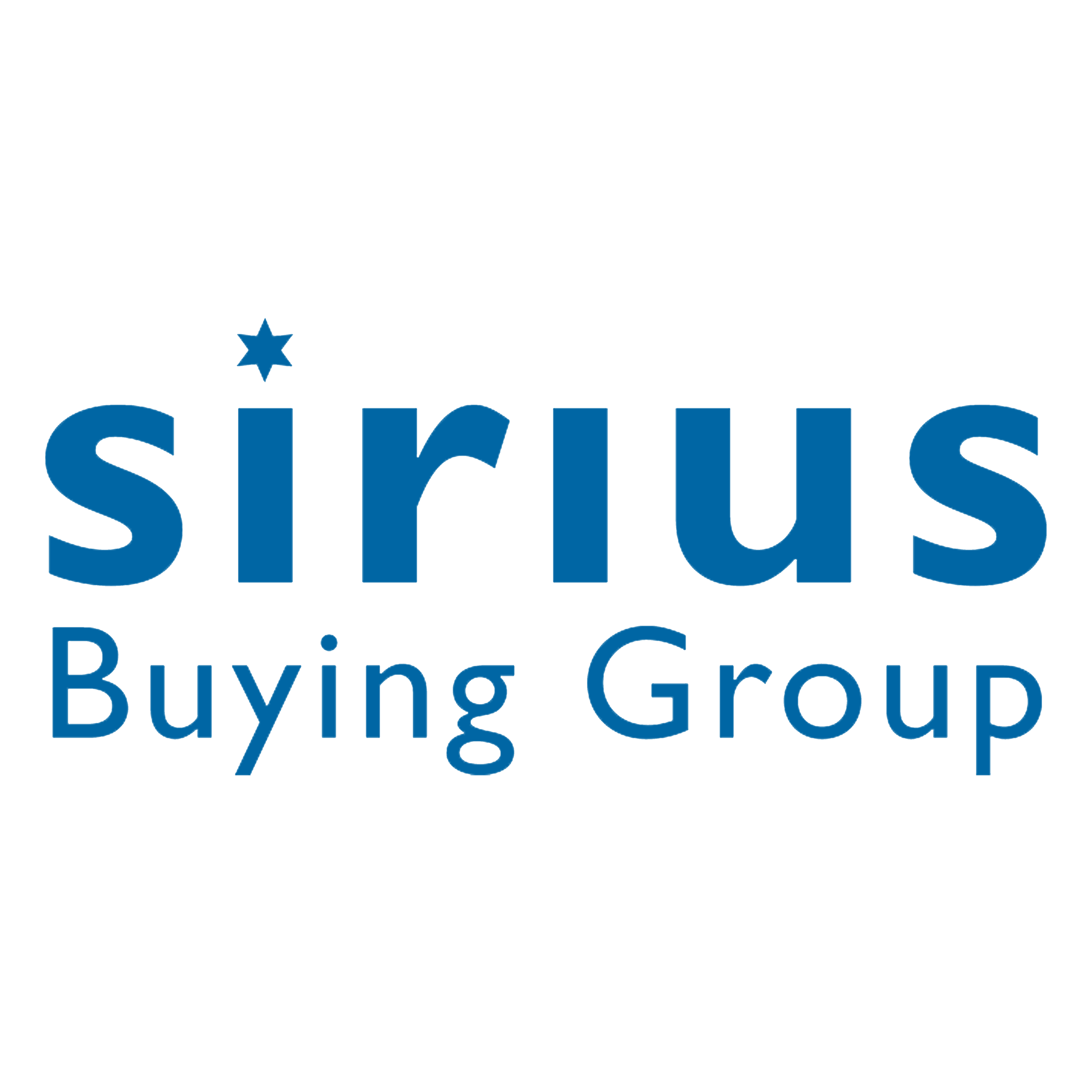 Sirius Members score big at IER Awards 20′
An assortment of Approved Members to major buying group in the electrical appliance and kitchen retail industry Sirius Buying Group, score big at this year's Innovative Electrical Retailing Awards 2020 honoured with eight award wins and five highly commended respectively!
The winning results were announced on Friday, 7th August where the IER Awards 2020 streamed the entire ceremony live online for the first time ever! Determined to not let the disruption of Covid-19 prevent this annual awards event from going ahead, the awards were hosted by English announcer, Alan Dedicoat, along with guest appearances from Linda Dorling of IER Magazine and headline awards sponsors.
Steve Jones, Commercial Director at Sirius Buying Group says "We were very proud to sponsor the IER Awards 2020 as they have championed excellence in our sector for close to three decades. The awards honour the best products,
brands, companies and industry professionals that have been influential in shaping the landscape of the electrical retailing market, which I believe is fundamental to sustainable business growth for all."
"We know how hard our Members work day in, day out, which is why it gives the group great pleasure to watch them receive such accolades in spite of the challenges the sector is currently facing – so huge congratulations are due all round. We also wish to extend our appreciation to our Approved Suppliers who supply fantastic day-to-day support to ensure our Members are able to provide for their local communities – a massive well done to all, and thank you" says Steve.
The Sirius Member IER Awards 2020 winners and highly commended: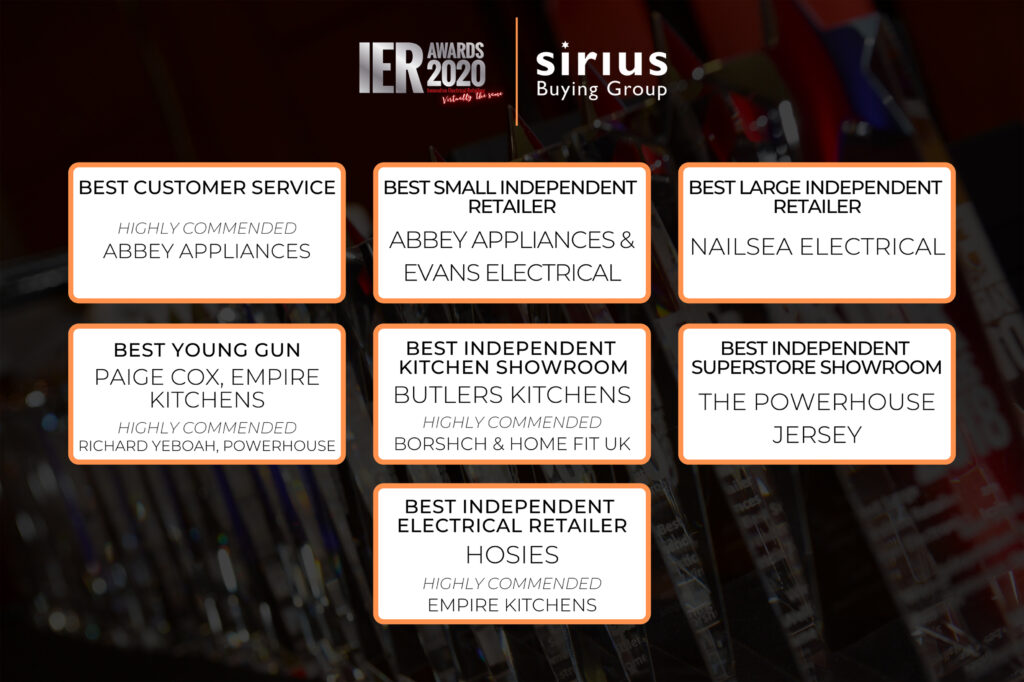 The IER Awards revealed brilliant results for independent retailers up and down the country and Sirius Buying Group is thrilled to see so many of its Approved Members be acknowledged and rewarded for their passion and commitment
to the sector.
"Interestingly, a significant number of this year's award-winners were retailers who have diversified their portfolio to include kitchen solutions. The desire for beautiful and functional open-plan kitchen and living areas continues to grow in the UK, as property remains a solid, long-term investment. With new planning laws coming into force in September, making it easier for shops and offices to be converted into residential units and for properties to be extended without planning permission, I envisage that we will be seeing increased development on greenfield and brownfield sites. As the kitchen is the most used room in the house, I anticipate plenty of opportunities in kitchen and electrical retail for our members."
"The continued success of the IER Awards is testament to the dynamism and creativity in our industry and I am delighted to see a new generation of Sirius Approved Members start benefitting from a progressive business model
that combines electrical appliance and kitchen retail in one" says Steve.
For further information on how Sirius can assist you going forwards, please contact:
Sirius Buying Group: e [email protected] | t 01395 277103 | w siriusbuyinggroupltd.co.uk | Office 10, Equinox South Business Centre, Bristol BS32 4QL