Hybrid Kitchens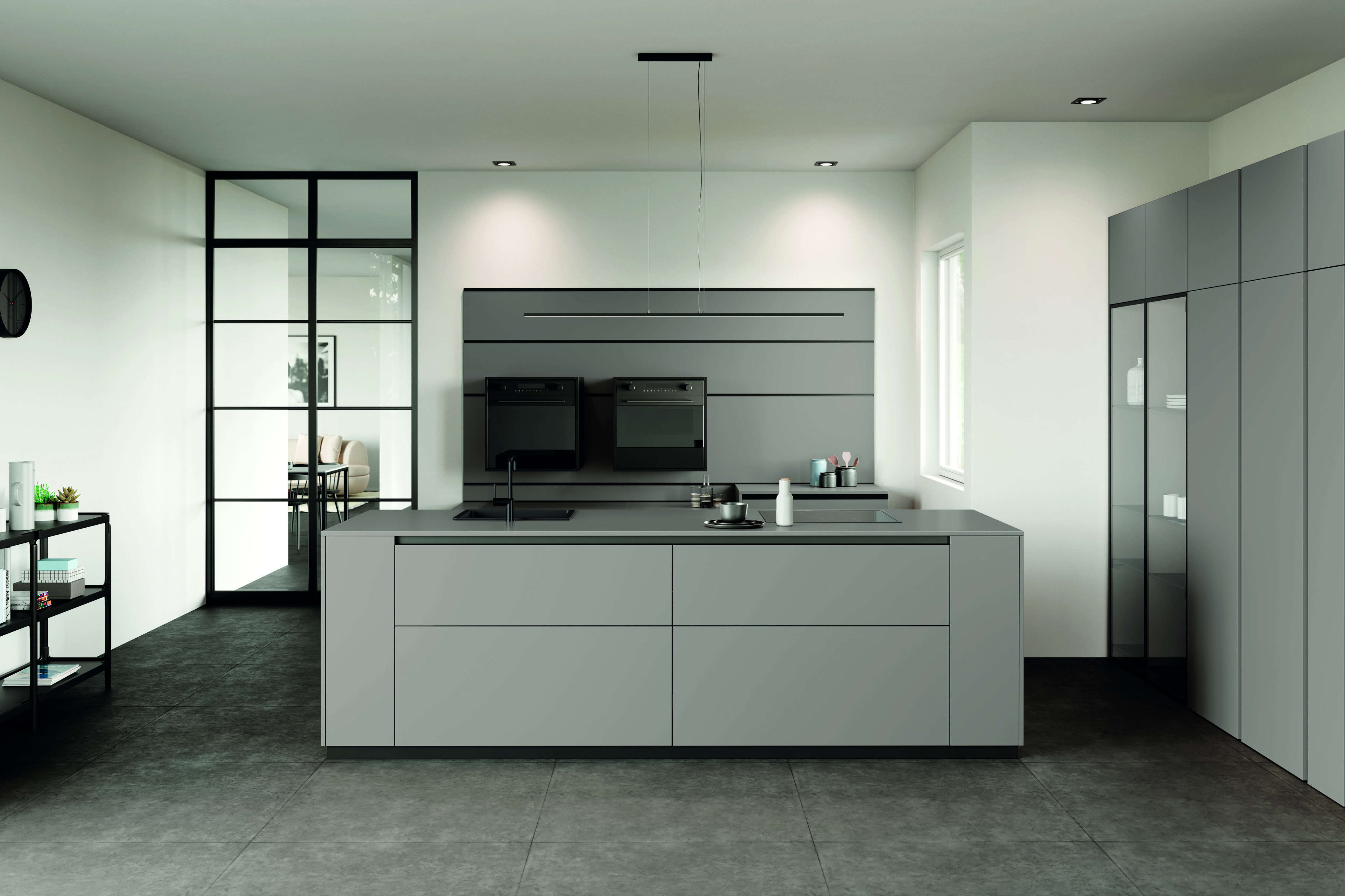 2021 Kitchen Trends with Rotpunkt
Rotpunkt, award winning designer and leading manufacturer of green German Kitchen furniture, help get you ahead of the curve by revealing the latest trends set to galvanize kitchen design in 2021.
Head of UK Operations at Rotpunkt, Matt Phillips explains, "As we look to next year and continue to adapt and change our relationship with the 'home', I believe the kitchen will remain a key focus for the modern homeowner and hybrid kitchen design is going to be huge in 2021, able to support contemporary lifestyles, which has become increasingly home-centred. Our present way of life has led to a new frontier for contemporary kitchens with growing demand for sustainable furniture solutions, which are high specification and designed to facilitate a range of disciplines like cooking, dining, entertaining, home office and day-to-day living."
Rotpunkt is pleased to offer a comprehensive range of new kitchen designs and innovations in 2021, which are sustainably manufactured and original by design and below, Matt outlines what trends you can expect to see next year…
Head room: Canopy-style storage solutions are predicted as the go-to architectural statement next year, helping homeowners optimize their kitchen space by making use of the floors, walls and ceiling. Hero products will include innovative hanging storage suspended from the ceiling, which will add architectural detail, as well as extra shelving space and new planning options for the central island unit and built-in extractor systems.
Bicolour design: The use of colour is restrained and purposeful in 2020, with colour and material being used to create a contrast effect between two opposing finishes like a planked raw timber set against coal black furniture. Sophisticated and sharp, kitchen furniture that is rich in contrast will help to define the contemporary kitchen next year and create a more liveable aesthetic if working open-plan and we expect to see different shades of black, grey and authentic wood finishes standing strong.
Blended living: If 2020 has shown us anything, blended living has become second nature in the home and next year interior trends will continue to embrace the kitchen and living area becoming one complete space. Industry forecasts indicate that versatile pieces of furniture that bring comfort and create a more flexible home environment will top the charts like glass storage units with integrated smart lighting, wall and ceiling storage systems through to all-inclusive islands with space to cook, dine and do business. 
Graphic lines: Influenced by the structural shapes and clean lines of the 1980s, look out for geometric, block-style furniture. If well-planned, the furniture will make a feature of horizontal and vertical lines, which can also be used to visually expand the height and/or width of your kitchen space. Linear profiles will play an important role in 2021, and this will influence furniture with special design elements like notched cabinets, flush-fitting plinths, custom panelling and statement gable ends to name a few. 
Clean conscience: Our research shows that eco-credentials continue to be a growing concern, with many considering the manufacture, design and delivery of a product before purchasing. Second generation materials that are recycled or imitation from concept are providing a great alternative for achieving the latest kitchen designs without harming the environment. Laminate solutions are perfect for this, with metal and timber effects becoming the most versatile options when going green next year.
For further information, please contact Rotpunkt UK as per below via email [email protected] or you can visit www.rotpunktkuechen.de/en/
Rotpunkt started several years ago to act sustainably and produce kitchens with a future. Its greenline BioBoard uses a resource-saving chipboard, which saves up to 50 football pitches of forestland per year. In 2020, the company reaches a new milestone with the introduction of greenline BioBoard Gen2, using chipboard that consists of up to 90% recycled wood. This enables Rotpunkt to save even more trees than before and in doing so, it fulfils the F**** standard = lowest possible formaldehyde emission = even better indoor climate! The new greenline BioBoard Gen2 is the sustainable, green and environmentally friendly alternative to traditional chipboards – without sacrificing on quality. As of 1st January 2020, the manufacture of all Rotpunkt kitchens is 100% carbon neutral from its production sites in Germany.