Heavy Metal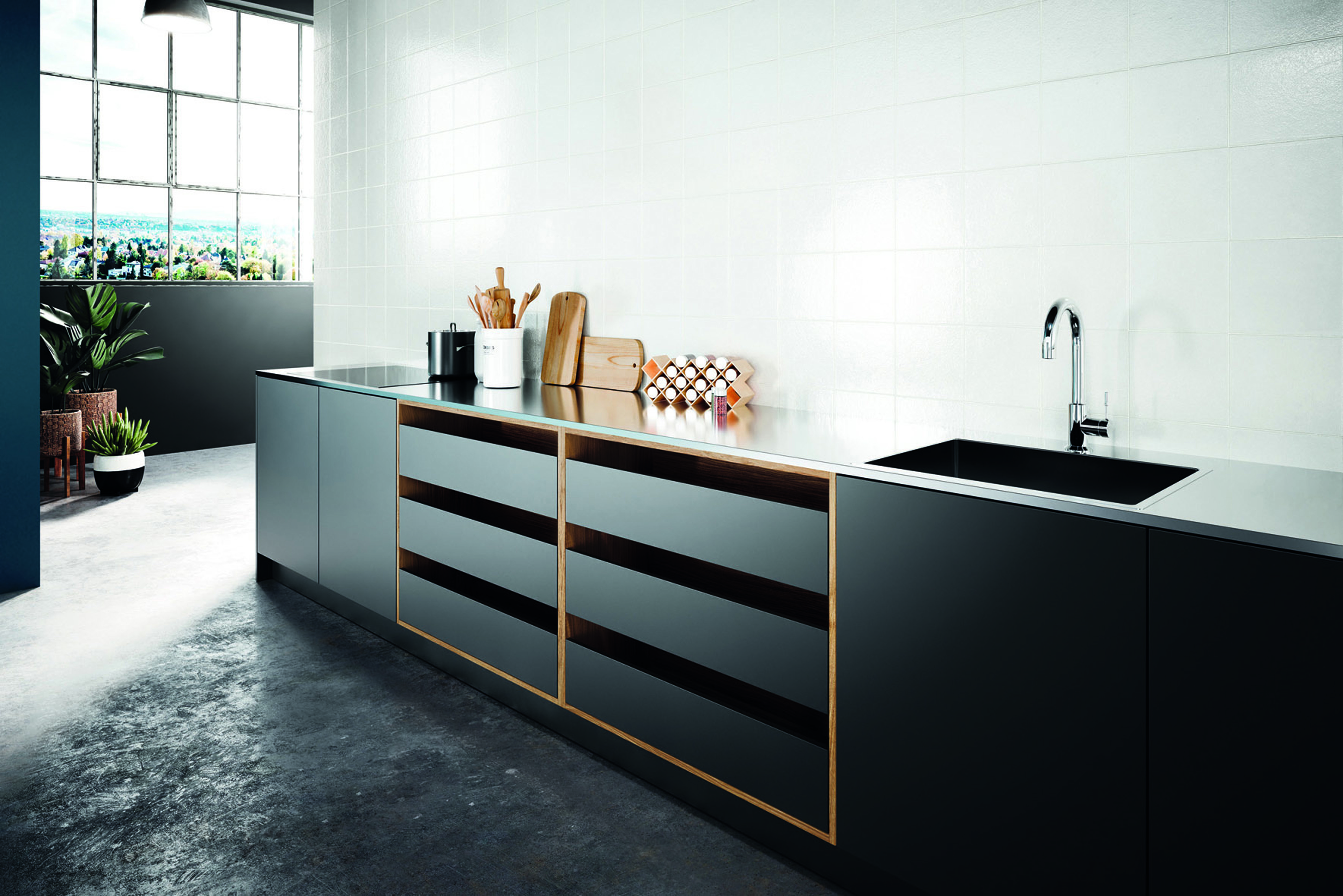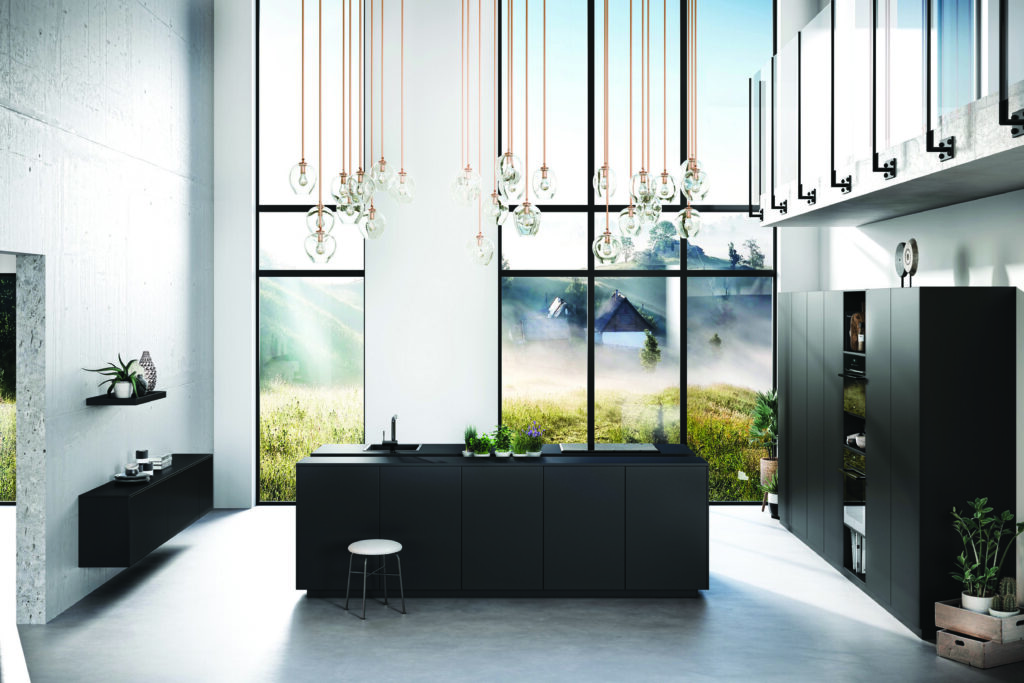 New Core Brushed Metal by Rotpunkt 
Rotpunkt, leaders in the design and manufacture of quality zero-carbon produced German Kitchen furniture create new opportunities for industrial-style kitchen design with the launch of Core:
– New modern door range, 14mm thick with black MDF core and 1mm solid brushed metal surface: 1mm Aluminium layer is anodised & visible MDF edge is sealed with a clear lacquer to protect against moisture
Available in four brushed metal finishes – Carbon, Bronze, Grey and Brown – the new Core door option by Rotpunkt is constructed from black high-quality fibreboard and for maximum effect, remains visible along the edging. Both the front and back of Core is layered with a 1mm solid metal surface that not only improves surface rigidity, but also promises next-level kitchen design by extending the metallic finish from the front to the interior side of the door.
Matt Phillips, Head of UK Operations at Rotpunkt says "Ore-rich kitchen interiors using raw minerals like metal and stone continue to grow in popularity and this has reawakened the markets love for industrial-style kitchens where individual expression is achieved through careful material selection. Our zero-carbon manufacturing process means we can develop high quality furniture solutions that are contemporary by design and kind to the environment, and this is why our new Core door range is the perfect collection to inspire your very own green kitchen design."
The new Carbon brushed metal finish is seen upon an innovative three-piece Core island unit, which is split in two using Rotpunkt's award-winning Room Divider as an indoor herb box. This product is an independent unit which can be fixed to adjoining worktops, base units and drawers to create a unique storage solution in the modern kitchen. Simply line the recessed cavity with a waterproof membrane, fill with soil and you're ready to start growing your very own herbs and microgreens in the heart of your kitchen: and within easy reach of the cooktop! The ultra-slim 20mm granite worktops are shown in Karnaka leather and work in perfect combination with the Carbon brushed metal doors and matt black sink.
Handleless and discreetly organised, the hero kitchen island conceals a new Wood Drawer system by Rotpunkt, pictured left. Designed with interior wooden cutlery trays, this new drawer solution is made from Solid Oak with oak runners, 13mm oak sides and a non-slip coated bottom. To the right of the kitchen island, Core tall units also in Carbon brushed metal make way for the new appliance storage option Cube by Rotpunkt. Designed to house built-in appliances like ovens and microwaves, this unique storage option is available in three variants: floating, deck-mounted and integrated. The featured Core kitchen concept shows two integrated made-to-measure Cube solutions, which break-up the run of tall cabinetry and are finished in Black extreme matt: also available in Snow white finish.
Left of the island is a wall-hung furniture arrangement in Core that adds value and interest to the bare wall. Two staggered wall units sit beneath a heavyset floating shelf and showcase the Brown brushed metal to provide contrast and balance the grey-scale colour palette.
The new Core kitchen concept by Rotpunkt (as pictured) features:
– Core: New 14mm thick door made of Black MDF with double-sided 1mm solid Aluminium surface
– 14mm panels available in same finish as chosen door colour
– Cubes x2: Shown with two appliances and two open storage cabinets – integrated variant
– MEASYSLIGHT for tall units
– MEASYS Electric door opening system for fridge freezer: tall units
– Worktop: 20mm granite worktop in Karnaka leather finish
– Wood Drawer System: soft-close system in wood with Solid Oak interior cutlery trays
– Sink: SP13 in black (sink housing unit is designed with hanging-bin system)
– Core brushed metal kitchen range is priced from £12,500+vat