Harmonique Duo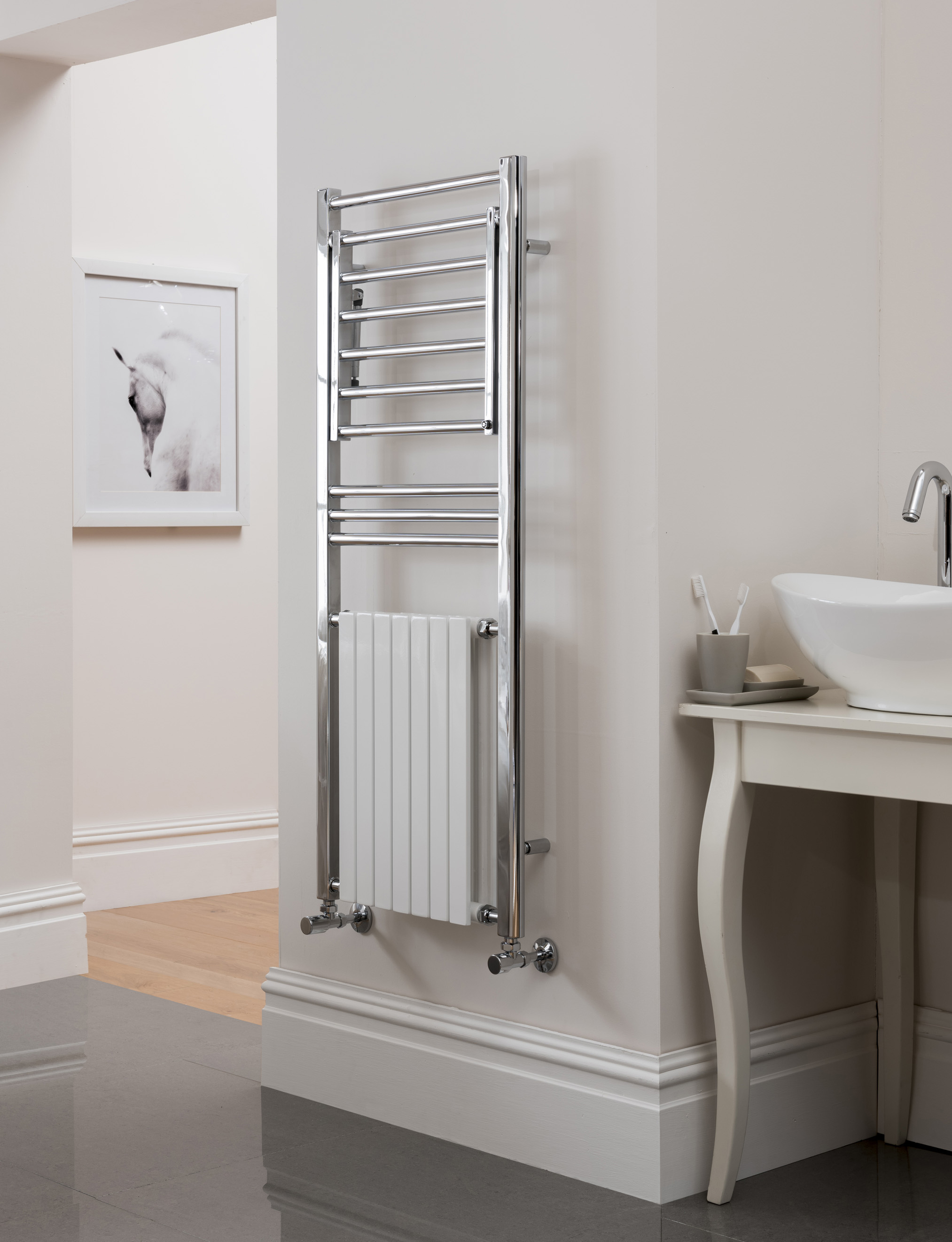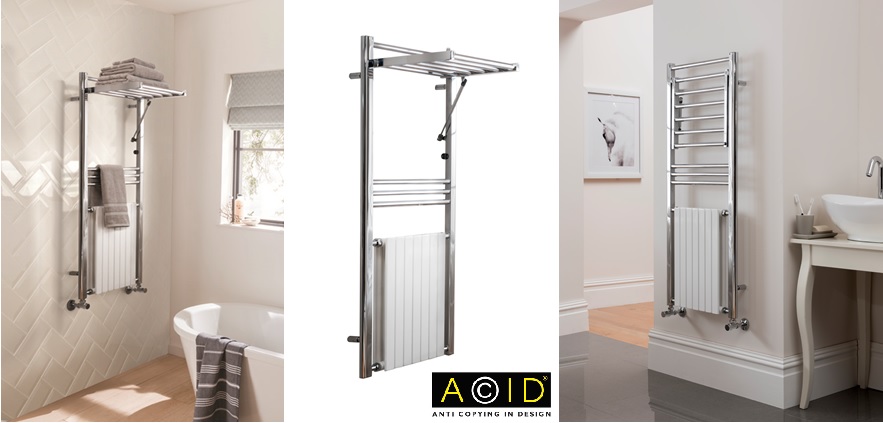 Flexible Heating with Harmonique Duo
The UK's largest manufacturer of award-winning radiator and towel warmers, Vogue (UK), bring a new and exciting way to manage your bathroom heating with the launch of Harmonique Duo: a new dual-purpose heating design, which combines a towel warmer with heated fold-out shelf and integrated flat-panel radiator.
Specially designed to help maximise both the heat and storage potential of your bathroom, the new Harmonique Duo by Vogue (UK) is a space-saving heating design that is practical and beautiful, "And as making the best use of space is a key factor in today's bathroom, we are delighted to provide an innovative solution that can help" says Steve Birch, Sales Director at Vogue (UK).
A sister model to the company's Harmonique MD060 Towel Rail, the new Harmonique Duo by Vogue (UK) is made from high quality Mild Steel and is available in a range of heat options, compatible with central heating, dual fuel and electric-only systems. Designed in two widths – 500mm and 600mm – the new MD090 is the perfect solution for heating your master bathroom, en-suite or utility room: you can also free up space in the airing cupboard by stacking clean towels on the integral folding shelf!
Designed with lustrous Chrome tubing and a hand-painted White inset flat-panel radiator, the new Harmonique Duo combines the practical nature of towel drying and storage alongside a high heat output radiator, so you can ensure the ideal room temperature. The Harmonique Duo is also designed to maintain maximum heat output when the shelf is fully extended and when flush, heating of the shelf is reduced.
"As the property market slowly recovers, the desire to move or improve is driving trends towards quick home updates and we are finding the addition of a dual-purpose heating solution is a great way to introduce an element of practical luxury to the bathroom. You also have the ability to customise the colour option of our new Harmonique Duo inset radiator, meaning it can be designed in your preferred RAL colour to make a bold design statement or seamlessly blend with an existing colour scheme" says Steve.
The new Harmonique Duo by Vogue (UK) offers:
• MD090 Mild Steel construction, Chrome frame with heated shelf & White inset radiator [standard]
• RAL colours options available: inset radiator only
• Models available:
– H1200 x W500 x D104 mm, as pictured → 850/2900 Watts/BTUs
– H1200 x W600 x D104 mm → 1170/3992 Watts/BTUs
• Suitable for all heating systems, dual fuel & electric
• 15 years manufacturer guarantee
• Prices start from £585.60 including vat
Celebrating 30 years in 2020, please contact Vogue (UK) for further information:
Vogue (UK) | t 01902 387 000 | e [email protected] | w www.vogueuk.co.uk