Black to the Future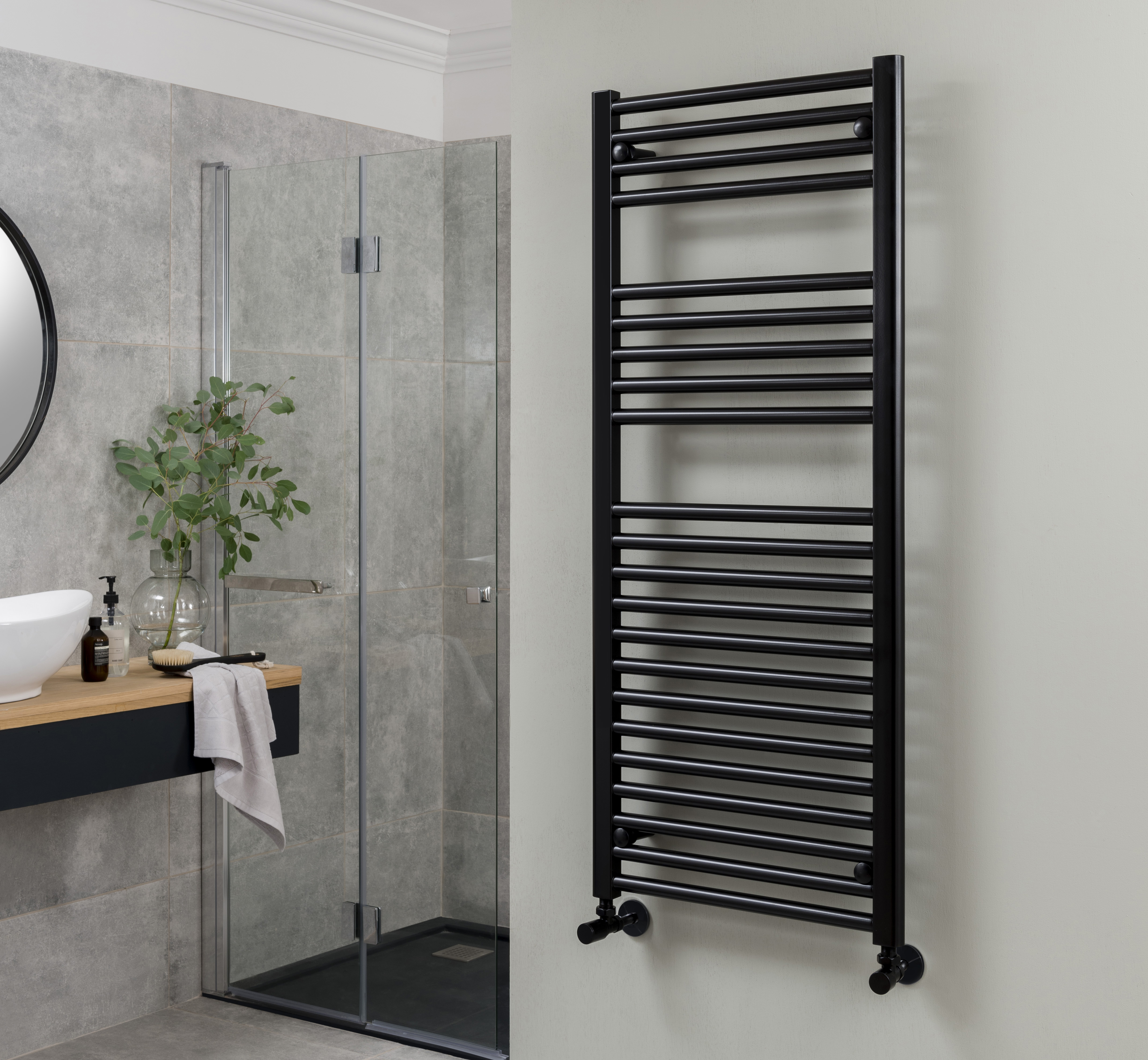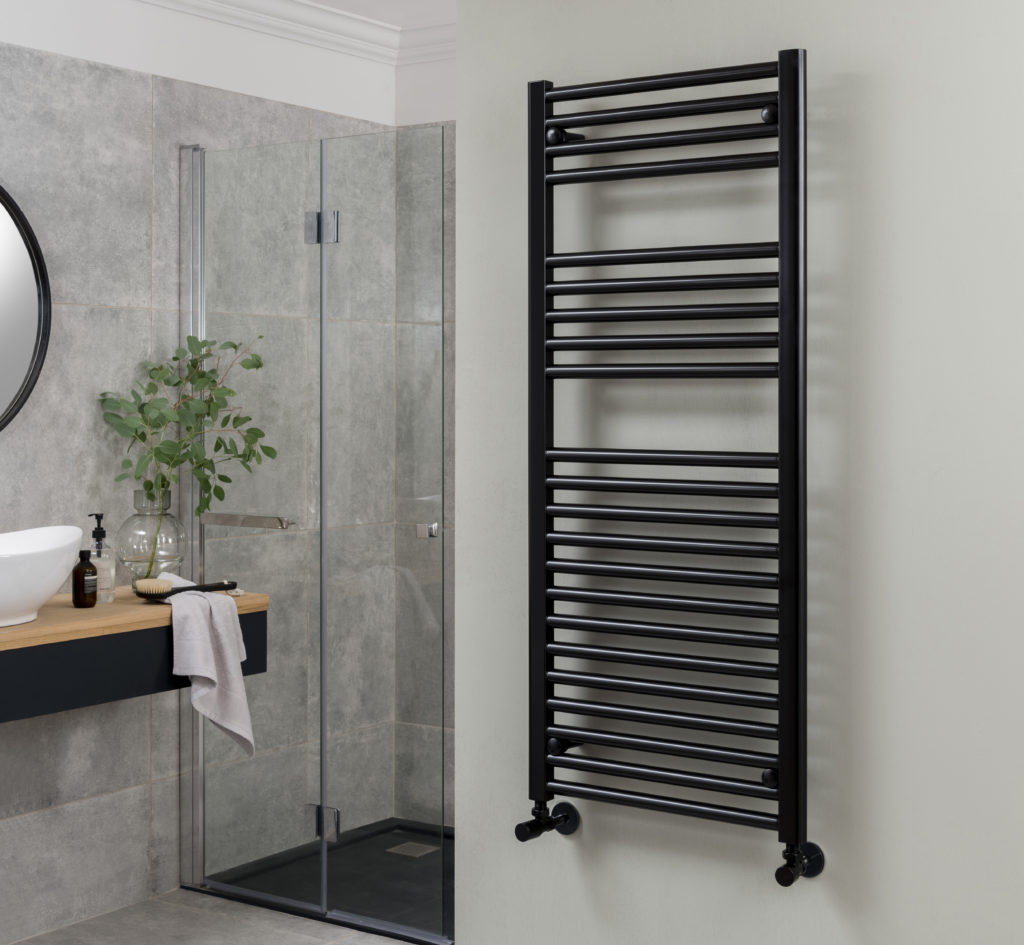 The UK's largest designer and manufacturer of quality radiators and towel warmers, Vogue (UK), taps into consumer demand for black interior design with its modern and new Matt Black finish. 
Unveiled on the flagship Focus MD001 Towel Warmer by Vogue, this contemporary heating solution is inspired by the ever-popular industrial trend, where contemporary shades of grey, raw materials and noteworthy black accents are called for.
The Focus MD001 is one of Vogue UK's best-selling ladder rail designs and the new Matt Black finish for 2019 is a great way to highlight its simplicity and showcase one of the world's most desired colourways: black!
Not only defining the sleek 25mm diameter rails of Focus MD001, the new Matt Black can also complement new and existing bathroom solutions, just like the pictured black vanity unit, matching round mirror and slate shower tray.
Creating a pared-back designer look that is striking and functional, the MD001 in new Matt Black offers a contemporary multi-rail design with ample hanging space, so you can dry your towels comfortably and with ease.
Steve Birch, Sales Director at Vogue (UK) says, "Our best-selling MD001 is an iconic heating design and finished in the new Matt Black, it will bring a contemporary edge to your home décor. Our main priority is customer satisfaction, hence we respond to the latest interiors trends by creating up-to-the-minute heating designs that are contemporary and functional. As the bathroom becomes increasingly important for many of us – stimulating a rise in better health and wellbeing at home – practical heating has become a key part of the design process and should not be overlooked." "Our Focus MD001 when finished in new Matt Black delivers on one of the hottest colour trends in the home right now" says Steve. 
Expertly designed, the Focus MD001 in new Matt Black is available in three sizes so you can choose from 34, 22 and 14 crossbars. The pictured model with 22 crossbars features the following:
– H1200mm x W500mm x D93-113mm
– 4 / 5 / 13 Bar arrangement with25mm round tubing
–

 

663 / 2262 Watts / BTU's
– VL003 Arne Valve
–
 

Suitable for central heating systems, dual fuel and electric options
– 15 years Manufacturers Guarantee
For more information regarding its full range of quality heating solutions, please contact:
Vogue (UK) Ltd, Strawberry Lane, Willenhall, West Midlands WV13 3RS
Vogue (UK) │ t 01902 387000 │ e [email protected] │ w www.vogueuk.co.uk