Daval Bootility Room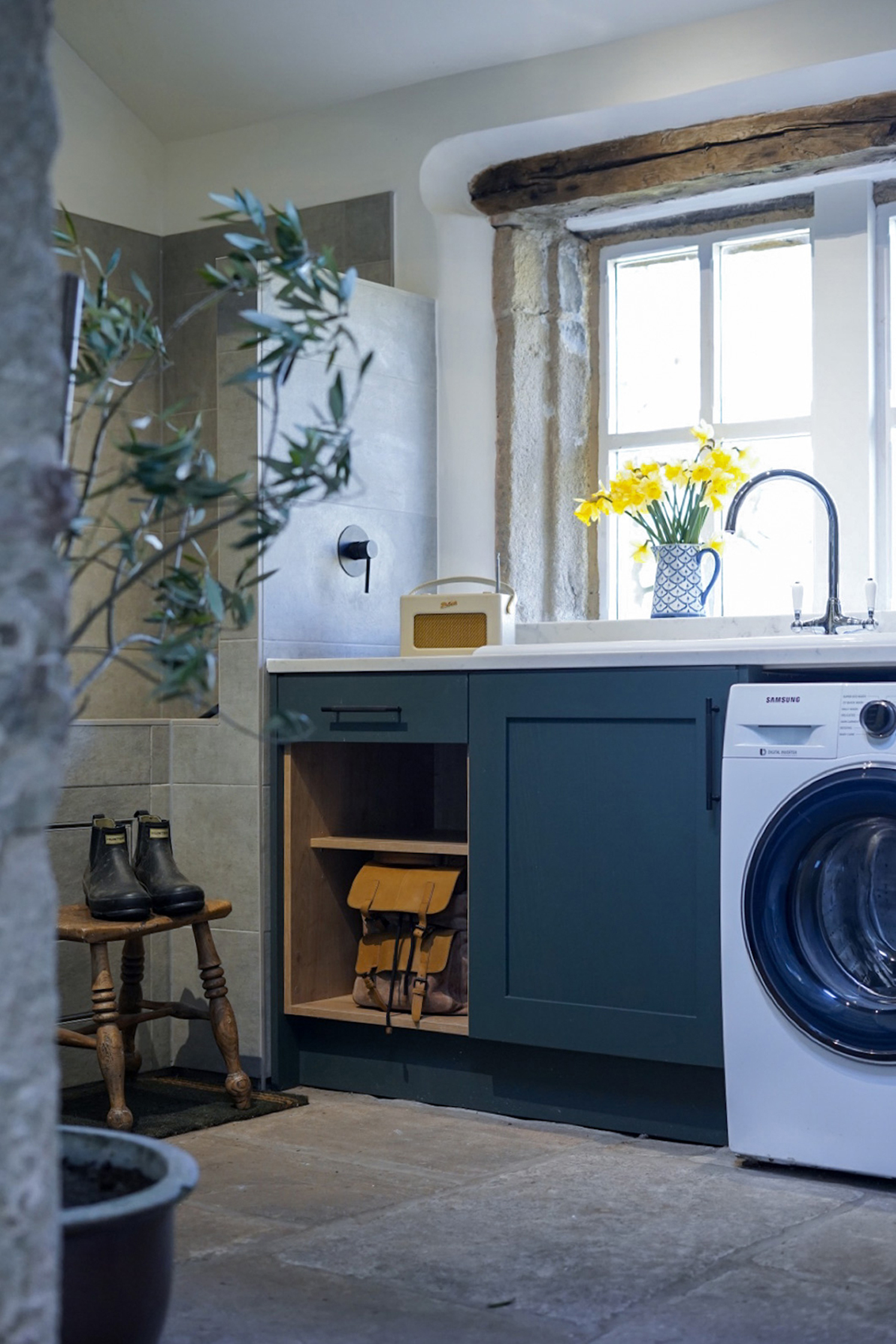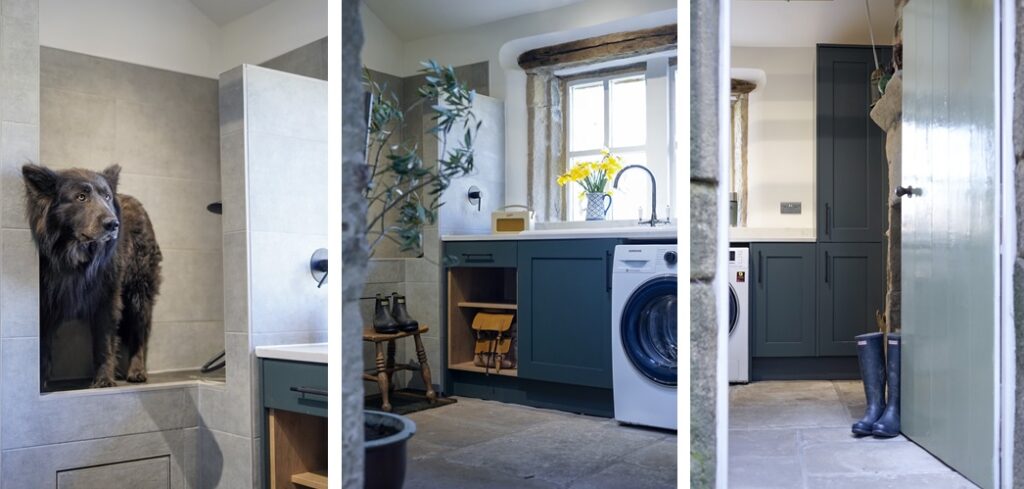 Daval Bootility Room – New design concept.
Daval Furniture, award-winning British designer and manufacturer of quality fitted furniture share a recently completed project and introduce one of its latest design concepts, the Bootility Room.
Capturing the latest style trends for the modern home and lifestyle, this Bootility Room complete with a mid-level dog shower, custom storage and laundry area, is designed and installed using the company's all-new Solid Ash kitchen furniture, Pembroke, in popular Forest Green hand painted finish. 
The past year has required us all to 'stay local' and this has placed greater emphasis on both our homes and lifestyle. In fact, many of us have taken to the great outdoors, enjoying a brisk ramble, dog walk or leisurely stroll each day and so the back door has changed its role in the home. The Bootility Room, which combines the best attributes of a utility room and bootroom, is able to support modern lifestyles and given that pet ownership is higher than ever before, taking a more considered approach with dedicated storage space, integrated pet stations and durable materials that  can withstand heavy use, yet remain beautiful is going to be essential.
Simon Bodsworth, MD at Daval says, "This change in lifestyle has given our customers the impetus to really think about space planning in order to boost home-efficiency. I believe that bridging the gap between indoor and outdoor living will only grow in popularity as we move into summer and fresh design concepts like the Bootility Room are helping to retain the social aspects of open living by minimising noise from laundry appliances and preventing dirt and debris coming into the main areas of the home."
The owners of this recently installed Bootility Room wanted to have a dedicated space to wash their active wear and muddy boots, as well as provide a raised dog shower to make light work of shampooing. With this in mind, Daval decided to tile the entire wash area to protect against splashing water and contemporary matt black shower controls are situated outside of the wet zone for added safety and optimum user control.
Each Pembroke cabinet by Daval is sustainably sourced and takes a contemporary approach to the classic Shaker-style furniture, designed with flush joints to ensure it remains sleek and refined. Able to be custom-made to fully optimise its storage potential, this arrangement includes a floor-to-ceiling storage unit and run of base units, including one open cubby with fitted shelves, top drawer and oak interior.
Including the featured Forest Green option, Pembroke is available in 20 hand painted matt finishes ranging from soft Alabaster, Cashmere and Dove Grey through to shades of Heather and Morning Blue.
The Bootility Room project by Daval features:
• Furniture – Pembroke in Forest Green hand painted finish by Daval
• Hardware – Knurled matt black handles by Daval
• Worktops – by Daval via local fabrication partner
Built from sustainably sourced materials and precision engineered in Britain, the Pembroke Furniture Collection by Daval is made-to-order and made-to-measure. Prices start from £10,000+vat.
For further information please contact: Daval Furniture │ t 01484 848500 │ www.daval-furniture.co.uk
Daval House, Spa Fields Industrial Estate, New Street, Slaithwaite, Huddersfield, HD7 5BB