D.A.D – Distributor of the Year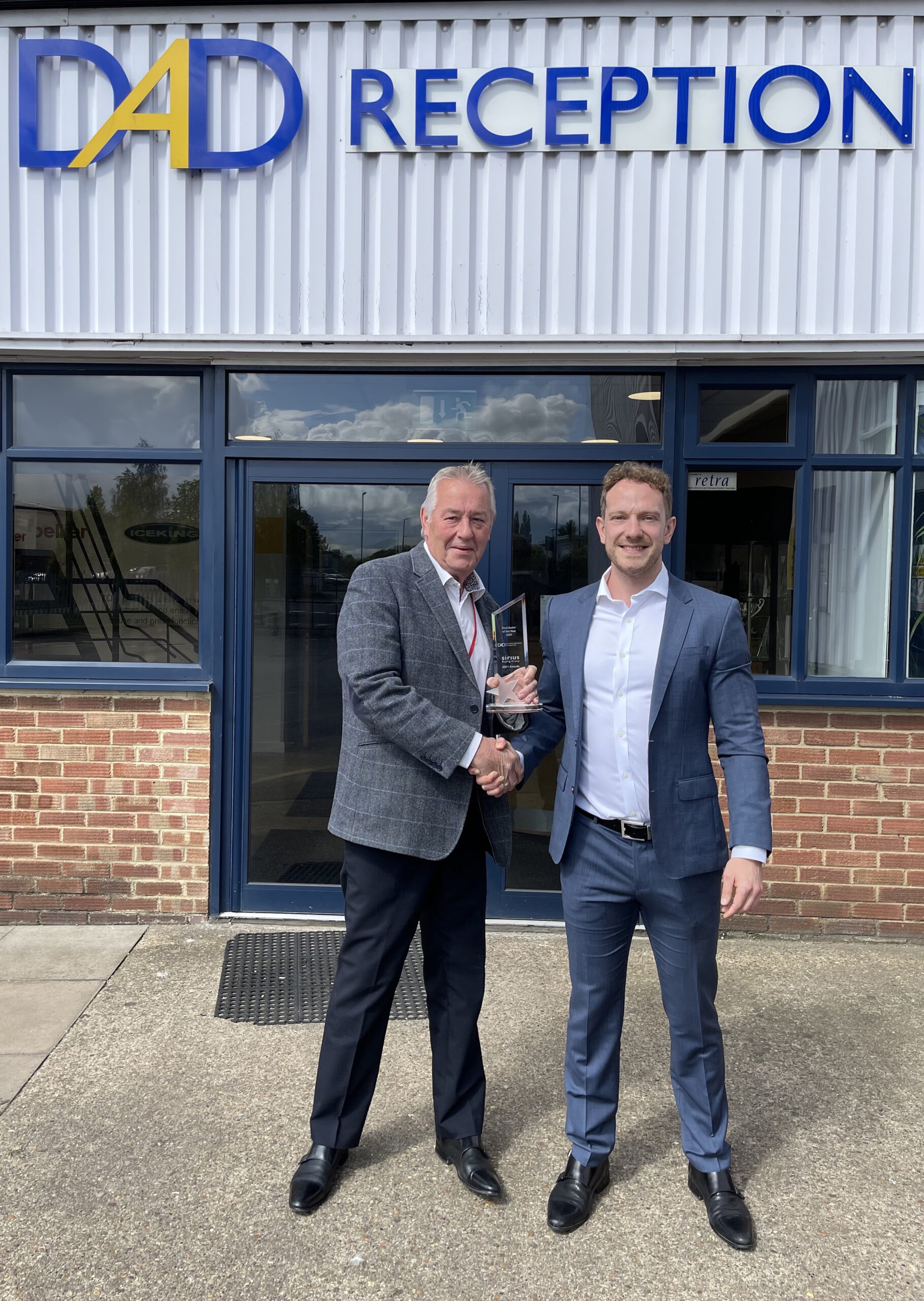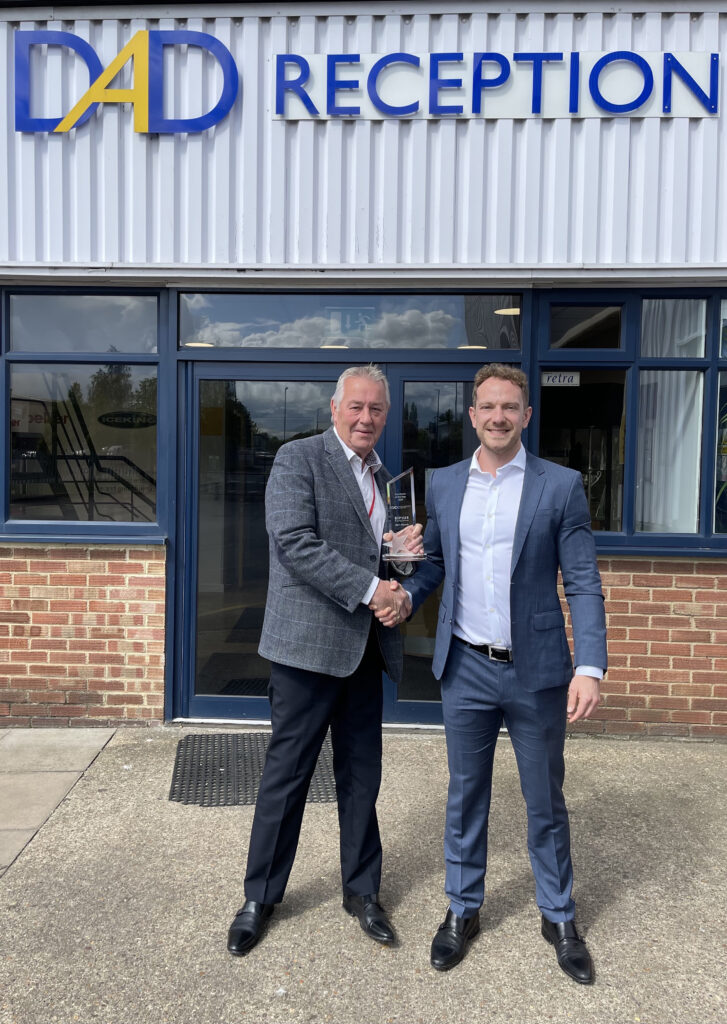 Sirius crown D.A.D as 'Distributor of the Year' 
Sirius Buying Group, major buying group in the electrical appliance and kitchen retail sectors is proud to award Adrian Gillman, Group Chairman of Domestic Appliances Distributors (D.A.D) with the coveted trophy of 'Distributor of the Year 2021'.
Steve Jones, Managing Director, at Sirius says, "I am absolutely delighted to present Adrian and his company, with this award as a way to personally thank him for his team's tireless efforts and the results it produced with us last year. D.A.D has been able to keep our Members well-supplied and well-informed during one of the most challenging periods of retail for independents nationwide."
With over 50 years' experience in the electrical sector with an intuitive knowledge of kitchen retail, Adrian Gillman, Owner of D.A.D, is well-known for his friendly and proactive sales team, which serves the UK & N Ireland.
Based in Tewkesbury, Gloucestershire, D.A.D more than lives up to its brand promise of 'Going the distance to deliver the goods' thanks to its constant innovation and key focus on customer satisfaction, 24/7 online ordering, wide brand assortment, clear sales processes and dedication to the end-user.
Adrian Gillman explains, "We are extremely pleased that our work has been recognised by such a discerning Buying Group and would like to say a big thank you to all Sirius Members. As the bridge between suppliers and retailers, we have been very proud to partner with Sirius to keep the supply chain moving. Going the extra miles is part of who we are and it is great to be recognised for our efforts. We won't be resting on our laurels, though, as we are fully prepared to support the industry as home improvements and renovations hot up, following the boom in the property market."
Steve adds, "One of the many things I love about the KBB sector is the feeling of community and how the indie retailer is steadfast in its commitment and passion for quality products and service, supported by distributors like D.A.D. We need to harness and convey this level of skill and personal assurance to each and every customer, taking pride in our industry's extensive knowledge and unique ability to design kitchen living spaces for the individual. Customers will buy from people they like and trust, who take the time to listen to their needs and actively understand what is being said behind the words. In my opinion, building more relationships and deepening connections is the way forward for all of us, so that our teams are tighter, our understanding is greater and we will attract the right customers for our particular season of business. Our Sirius members are at different stages of growth in their businesses which is why we offer such great support and mentoring to new members when they join our community."
The Sirius leadership team are preparing for a live virtual Members meeting on 21st June ahead of their second digital conference which goes live on 24th June. Mark Veysey, General Manager at Sirius Buying Group adds, "We are tracking the latest data and consolidating the latest expert thinking on the direction of travel for 2021-22 will give members a solid foundation for forward-planning to ensure maximum profitability as we manage the changes brought by Covid and Brexit. By mapping trends in High Street retail, in store and online, we have been looking at consumer buying patterns in both the medium and long term. The digital conference next month has already seen a prime level of engagement from our suppliers, along with positive feedback from group members who are looking forward to the event given the success and opportunities presented to them at our debut digital trade show last year."
The Sirius  business  philosophy is all about seeing the bigger picture and ensuring that Members can optimise and tailor their offering to individual markets. By offering executive learning and development opportunities, facilitating connections and negotiating exclusive deals with Sirius Approved Suppliers, Sirius can supercharge your future both personally and professionally.
For further information on how Sirius can help your business to grow in 2021, please contact Sirius Buying Group: email [email protected] | tel 01395 277103 | web siriusbuyinggroupltd.co.uk | Office 10, Equinox South Business Centre, Bristol BS32 4QL