Cooking appliances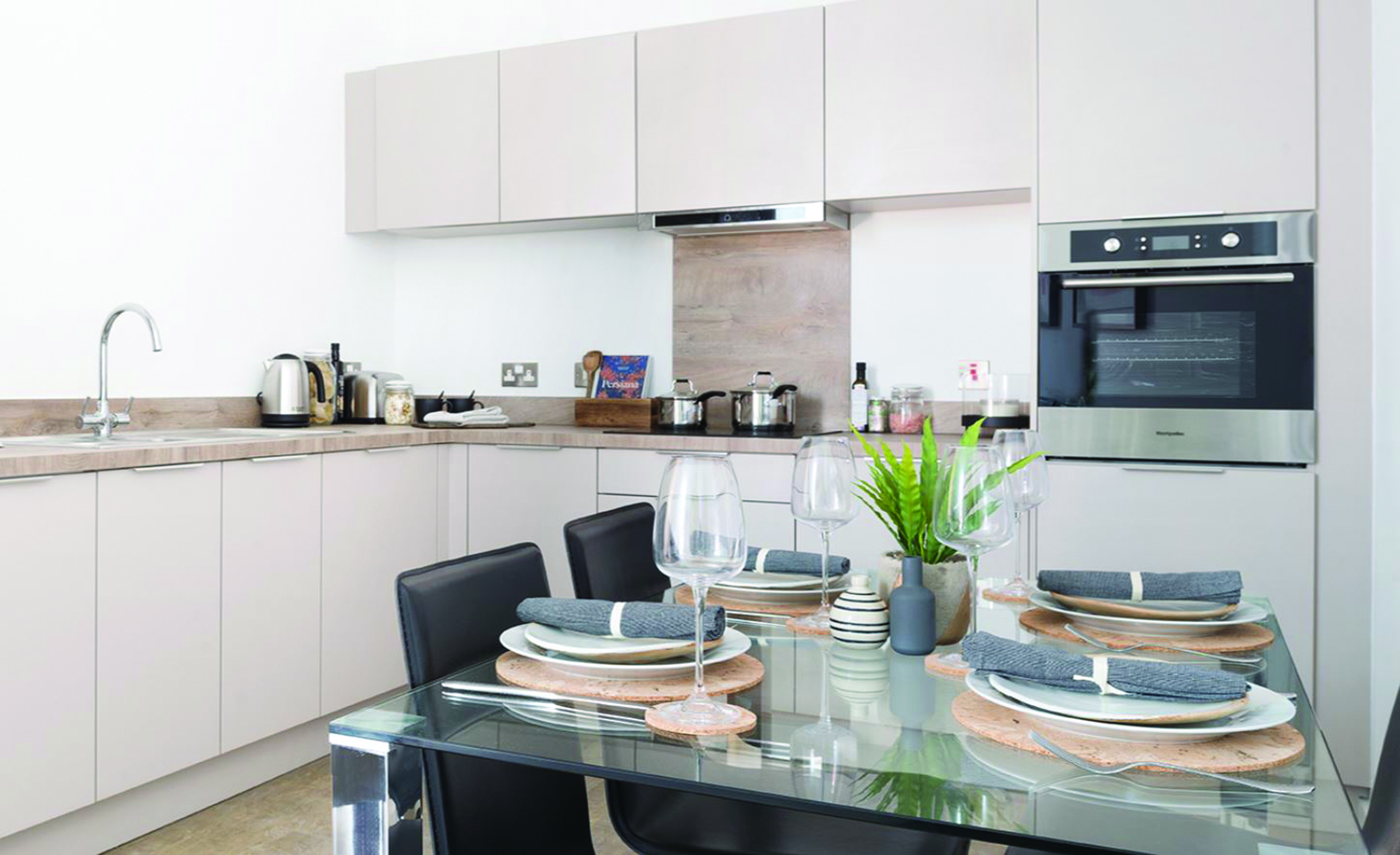 Specialists in the design and installation of residential and commercial lifestyle interiors, Brandt Design, offer you some practical advice on the difference between range cookers and built-in cooking appliances.
"Home cooking has come to the fore in recent months, as lockdown has led to more time being spent at home. The range cooker is a must-have for some home chefs, while others love the discreet nature of a built-in oven, which can be designed as part of your kitchen furniture. With a wealth of cutting-edge appliance designs and technological innovation now readily available, the cooking appliance is definitely experiencing a resurgence in popularity" says Julia Steadman, Head of Operations at Brandt Design.
Initially, consider your cooking style and how much space you're willing to allocate to your kitchens 'cook zone', which usually includes a hob, oven or range and microwave. Brandt Design has compiled a hot-list of its customers' most popular cooking appliances this year to help get you inspired:
– Range Cooker: offering up to 30% more cooking space with two or more ovens, selection of hob burners and a grill, which promises a much greater output compared to conventional oven
– Bank of ovens: a combination of single and double ovens / microwaves, which are arranged at mid-level height in an independent housing unit that is usually tall in nature
– Integrated ovens: twin set of ovens that are installed at opposite ends of the cook zone to create a symmetrical 'pillar-style' effect and extend the preparation and cooking area
"It is vital to explore all these aspects and consider what you need, what you like and what could be an added bonus. Be honest, as this will help you refine your design ideas and potentially upgrade how you currently spend time cooking in your kitchen" says Julia.
Think about how much cooking is done in a typical week? This will give you a better idea of how frequently your appliances are going to be used and what type of food they will be cooking. Are you going to need and use every single function or would a simpler model give you better value for money? Have you set your heart on a particular brand or are you open to suggestions? Do you like the idea of having a smart oven? Are there safety factors to consider like small children and/or pets?
Home Chef: If you love to cook then a range cooker will make a superb centrepiece in your kitchen. Today's designs will suit both contemporary and more traditional schemes and there's also plenty of scope for re-conditioning and re-enameling some models, so that you can have the option of sourcing a pre-loved range cooker ready to customise. People love the versatility of the range cooker as you can have dual fuel options, gas or even electric ranges, which can be unplugged and relocated if you ever decide to move house or upgrade your kitchen!
Family Focus: Maximizing space is vital if you've got a busy household so how about combining larder storage and your cooking zone with a dedicated 'cooks wall'? The latest built-in ovens are designed to fit neatly inside dedicated housing alongside kitchen units of the same depth, so you can enjoy floor-to-ceiling storage. Having a dedicated steam oven for cakes alongside a fan oven for roasts might be just the ticket or if you want to keep vegans and meat eaters happy, separate ovens for special dietary requirements are worth considering.
Design Statement: Installing a set of integrated ovens at each end of your cook zone instantly adds symmetry and will help to frame the work area in your kitchen space. The dark glass finish of this style of oven can also provide a foil to a grey or white kitchen scheme, creating an eye-catching look which guarantees form and function. This can be particularly effective if you have a central kitchen island, as one side of the island can merge into the cook zone whilst the other side provides a space for guests to sit and dine.
Twin Power: There is always the option to install both a range cooker and series of built-in ovens for the ultimate luxury: achieving heat storage, the latest technologies and increased cooking capacity!
For further information on Brandt Design, please contact:
Brandt Design │ website www.brandtdesign.co.uk │ email [email protected]
Hatch End: 431 The Broadway, Uxbridge Rd, Pinner, Herts HA5 4JR | t 0203 758 4455
Hampstead: 489, Finchley Road, West Hampstead, London NW3 6HS | t 0208 194 7888
Stevenage: Oxleys Rd, Stevenage, Hertfordshire SG2 9YE | t 0143 872 9062