Colour Confidence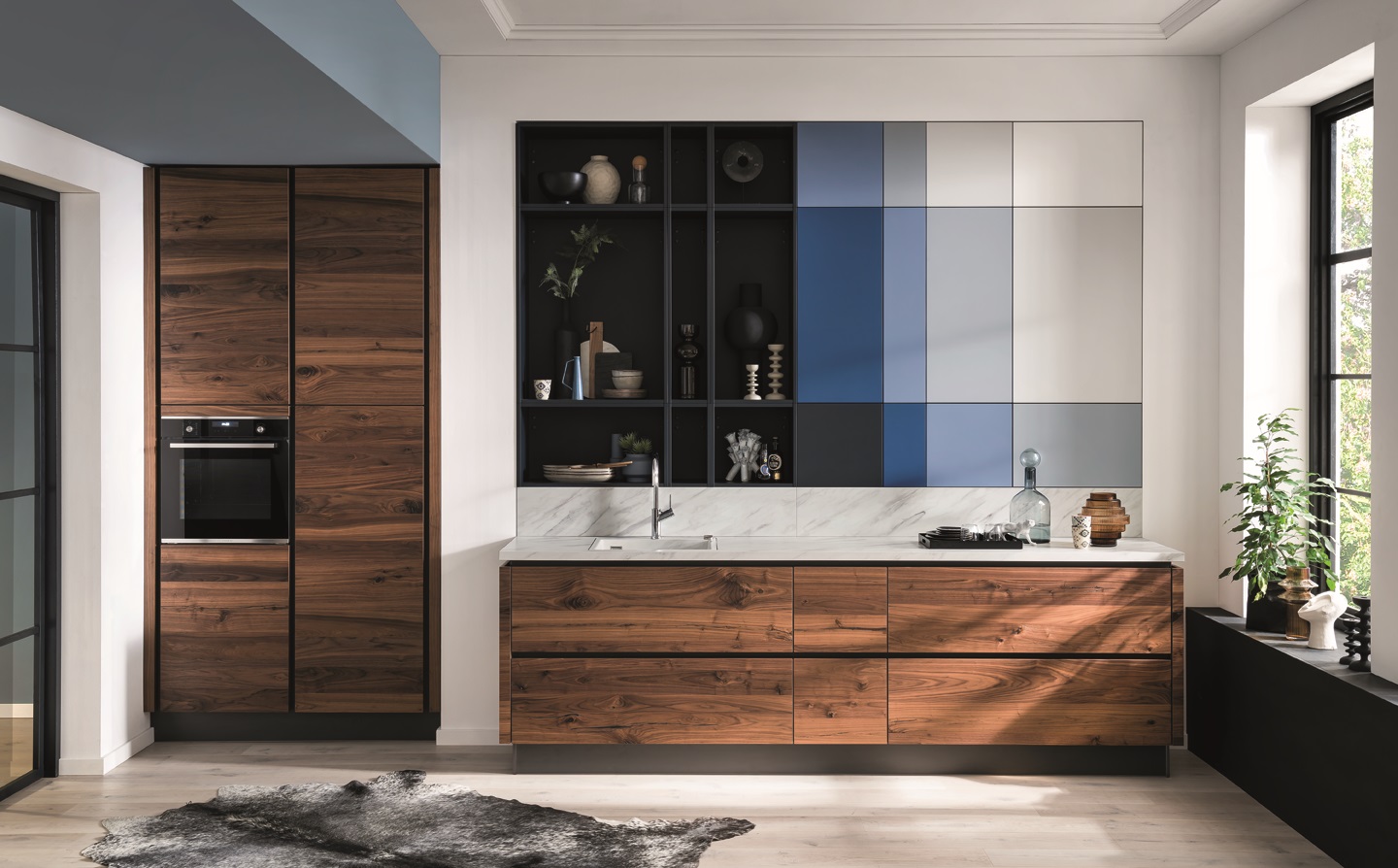 190 RAL colour options from Brandt Design
Specialists in the design and installation of residential and commercial lifestyle interiors, Brandt Design, introduce new creative design-opportunities for its kitchen customers by expanding its furniture collections to include a diverse menu of 190 RAL colour options.
Available across all shaker doors and flat satin lacquer doors, this exciting development provides Brandt Design with even greater scope to deliver high-specification interior projects for UK homeowners and developers alike, and Julia Steadman, Head of Operations at Brandt Design explains, "The personalized home continues to be a hot topic in interior design and working with different colour stories is a great way to define your own style and make a statement in the kitchen. At this time of great change and adversity, selecting the right colour can be a real asset for both your heart and home, able to define a specific look and have positive effects on both your mood and productivity."
Recognising that colour is incredibly personal, Brandt Design is delighted to share this dynamic library of classic RAL colours across both its Heritage and Urban furniture collections to inspire your next kitchen project.
A high-concept contemporary range that is sleek and versatile, Urban by Brandt Design offers something for everyone in terms of colours and finishes, along with a choice of handle or handleless furniture designs to help realise your dream kitchen.
Heritage by Brandt Design offers a more classical and bespoke range of furniture, which is beautifully crafted in the UK and available with a comprehensive range of colours and architectural features across the doors and hardware.
Scott Davis, Managing Director at Brandt Design says, "I am really pleased we continue to build our offering, with this recent development creating another level of custom interior design for our customers. The German-born RAL colour system was first established in 1927 as a way to define colours for paints, finishes and plastics and the fact it is still going strong 90 years later says a lot about the markets love of colour and tonal variety."
What is your colour-story?
● MONOCHROME: one-colour kitchen interior with the same or variations of just one hue
● TWO-TONE: dual aspect kitchen with two high contrast finishes in opposing colours
● BOLD: used in isolation to create a focal point or much-needed injection of colour
● NEUTRAL: colours that can function as either warm or cool like white, grey and taupe
Brandt Design is very proud to share in this heritage and with such an extensive colour palette to choose from, its talented designers can go the extra mile to ensure the perfect kitchen for you and your home.
For further information on Brandt Design, please contact:
Brandt Design │ w www.brandtdesign.co.uk │ e [email protected]
Hatch End: 431 The Broadway, Uxbridge Rd, Pinner HA5 4JR | t 0203 758 4455
Hampstead: 489, Finchley Road, West Hampstead NW3 6HS | t 0208 194 7888
Stevenage: Oxleys Rd, Stevenage, Hertfordshire SG2 9YE | t 0143 872 9062