Character Kitchens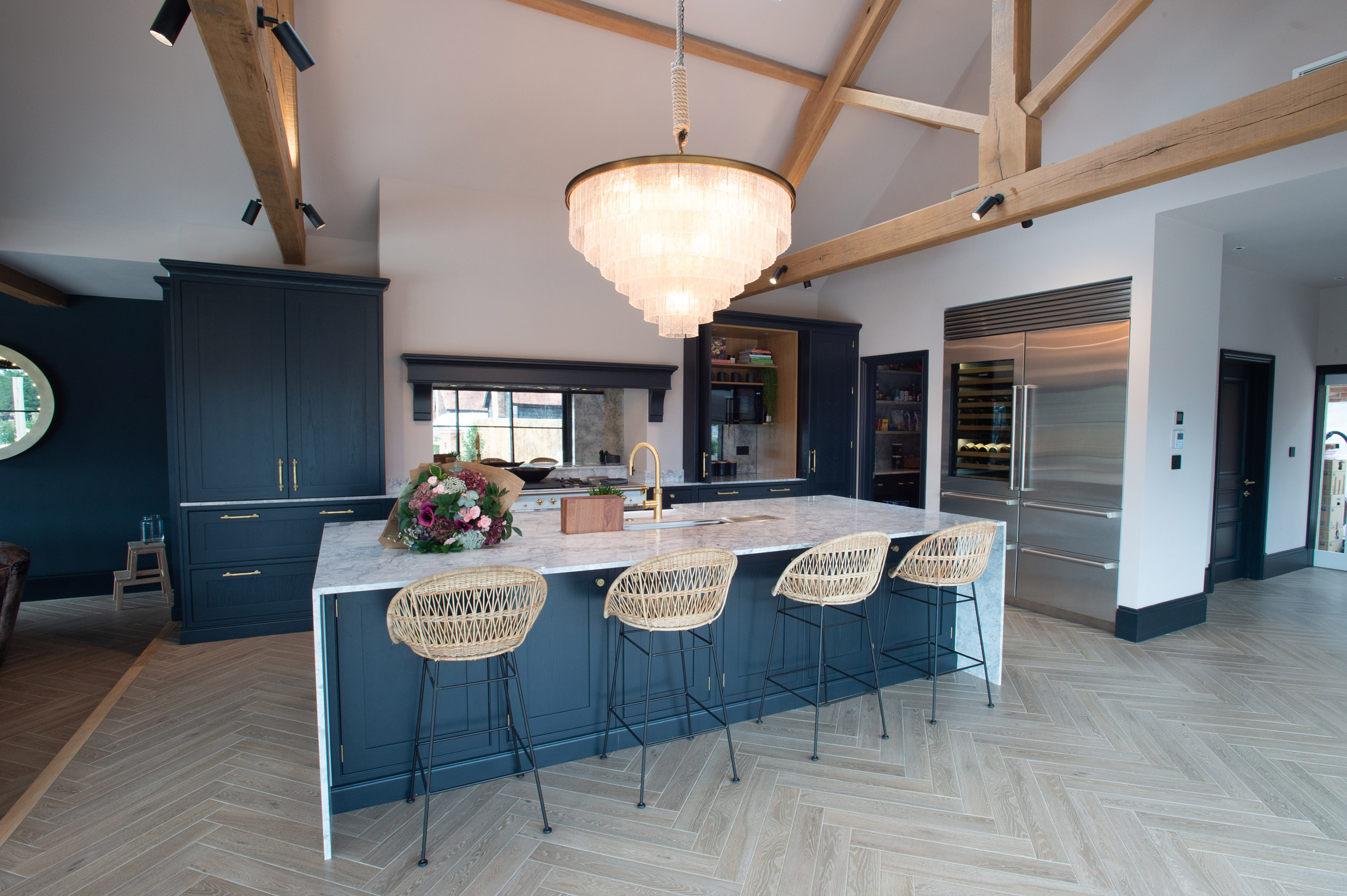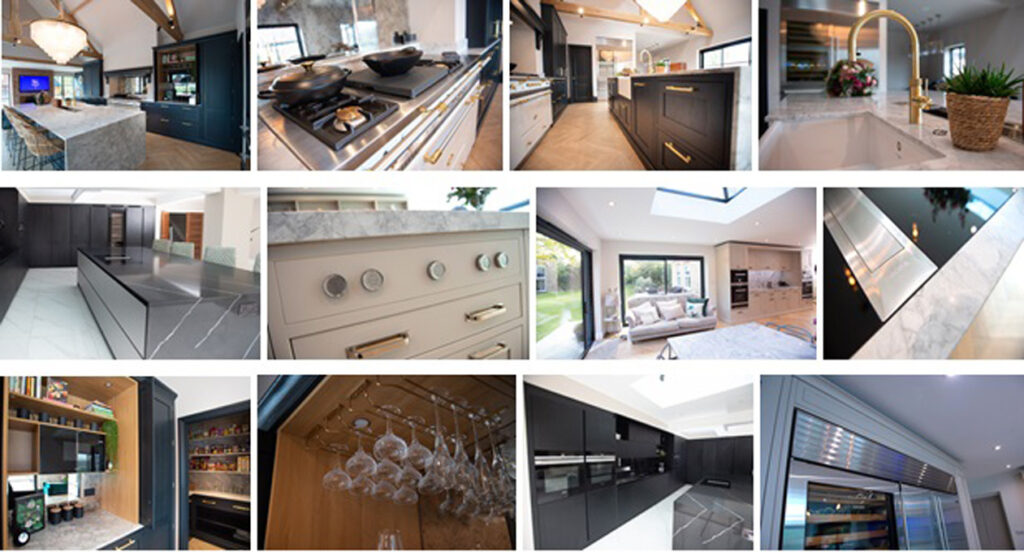 2021 Kitchen Trends with Brandt Design
Specialists in the design and installation of bespoke residential and commercial lifestyle kitchens and living spaces, Brandt Design, offer valuable insight into next year's interior design must-haves by revealing its kitchen trend predictions for 2021…
"The premium market is taking refinement to a creative new level next year, as the variety of luxurious finishes, custom furniture and design details are set to answer the growing trend for character kitchens. The most desirable
designs next year will combine purpose and personality, which will encourage a new appetite for more highly curated kitchens that are 100% original and reflect your own personal taste, character and lifestyle" says Julia Steadman, Head of Operations at Brandt Design.
COLOUR CONFIDENCE: Open-plan living has led to a rise in sophisticated design, seeing colour take on a more dominant role in the home and how different shades and combinations can best support the kitchen in terms of cooking, dining and entertaining. Vibrant RAL colours with contrast will deliver in 2021, with high pigment greens and blues being used to modernise the classic kitchen and different levels of grey and black inspiring more contemporary schemes. Hardwearing finishes, painted furniture and special surface treatments will also influence colour in the kitchen next year, able to extend the life of your kitchen cabinets, provide improved tone and texture with lasting colour and protection.      

IN CONTROL: With Wifi-enabled products and appliances now helping the home chef to optimise their cooking at home, then 'cooking by smartphone' will definitely increase as new options become more widely available. Some appliances are now being designed with supporting Apps that enable alerts on your phone so you can ensure the right temperature and program is set without being in the kitchen! High capacity appliances are also on our radar next year with range cookers and giant fridge-freezers becoming more desirable as 'size really does matter' when entertaining at home or batch cooking and baking with ease.
SURFACE GLAMOUR: Kitchen surfaces are in the spotlight once more in 2021, showing a broad mix of materials like metal, wood and stone meeting the demand for imaginative kitchen design with a strong focus on statement islands. Thanks to the huge variety of materials on offer and continued innovation in manufacturing custom surfaces, the kitchen will become a prime foundation for you to introduce the latest bespoke materials. Versatile quartz options, which mimic the natural appeal of marble without the maintenance are set to be huge in 2021 with variations of black and white winning out. That, alongside mirrored splashbacks are also in fashion, being used to enhance the spatial dimensions of your kitchen and exploit every element of natural light.
DESIGNER DETAILS: Strengthened by the markets growing desire to share and communicate their own personal style at home, the kitchen continues to bring generations together with the help of bespoke furniture arrangements and custom fixtures and fittings. A renewed appreciation for designer details will be high on the agenda next year with examples like integrated media systems, walk-in larders and hideaway storage, extra power outlets and open shelving for display purposes. In terms of hardware, then antique finishes like brass and dark gold will become the go-to finish in the kitchen and utility room.
For further information on Brandt Design, please contact:
Brandt Design │ w www.brandtdesign.co.uk │ e [email protected]
Hatch End: 431 The Broadway, Uxbridge Rd, Pinner HA5 4JR | t 0203 758 4455
Hampstead: 489, Finchley Road, West Hampstead NW3 6HS | t 0208 194 7888
Stevenage: Oxleys Rd, Stevenage, Hertfordshire SG2 9YE | t 0143 872 9062