Bathroom lighting trends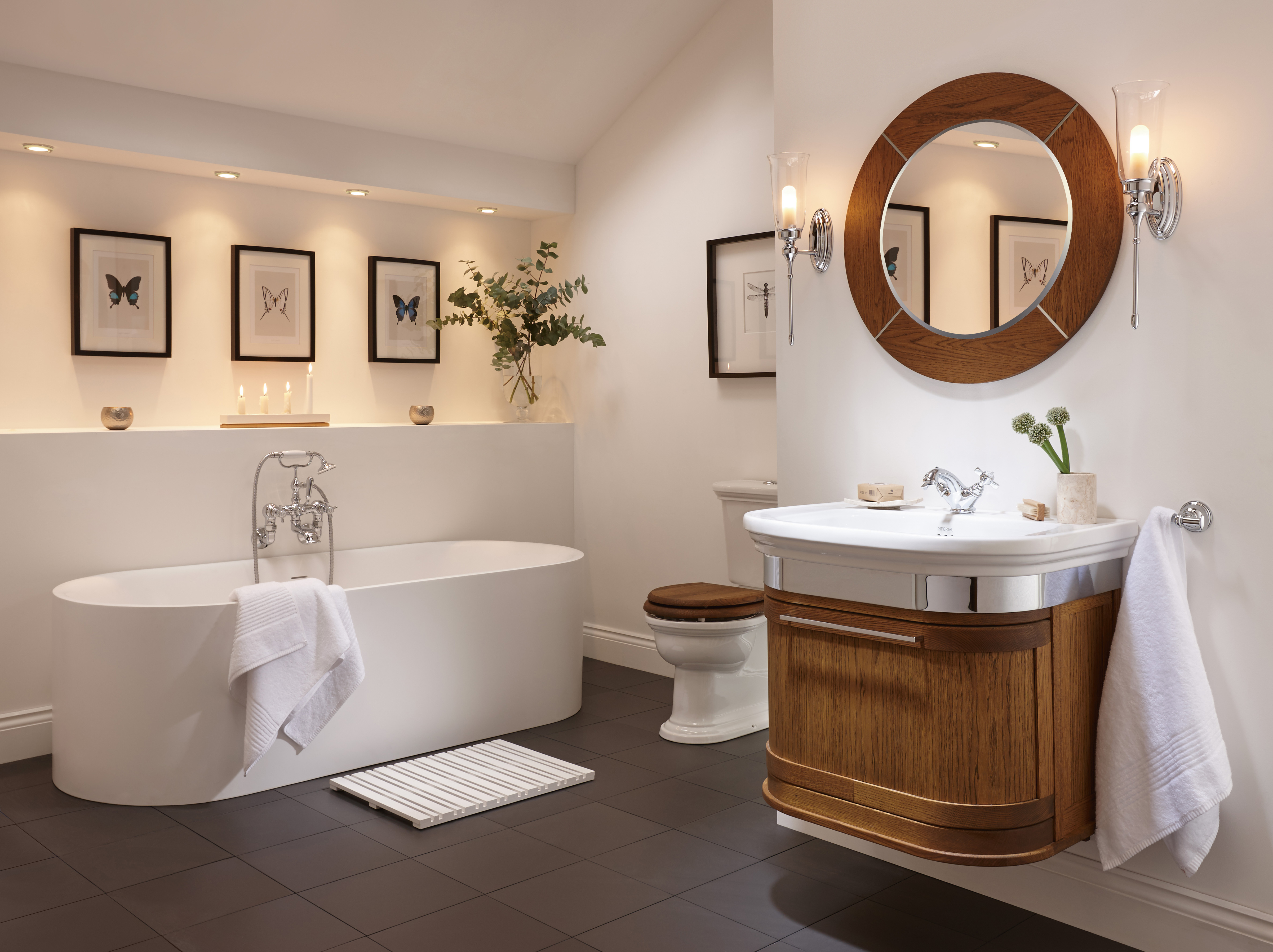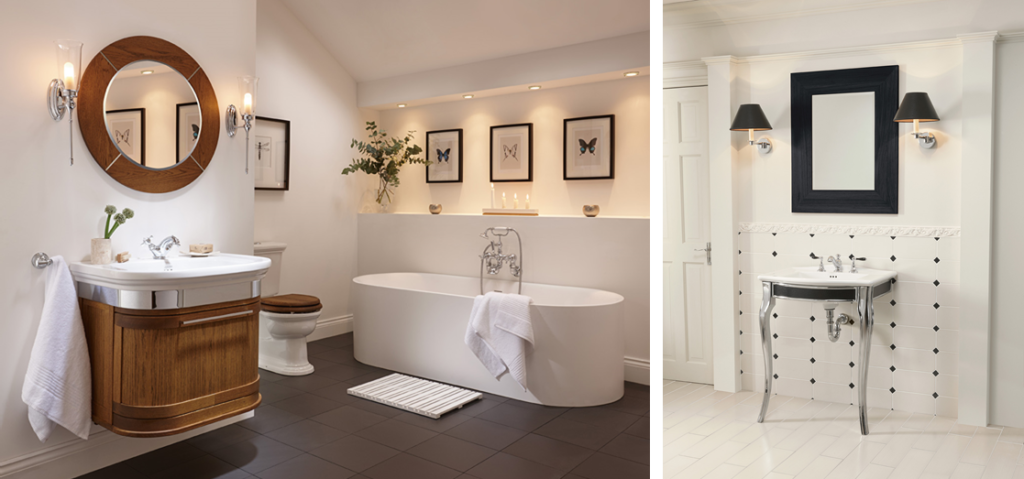 Lighting trends from Imperial Bathrooms
Specialists in the design and manufacture of classic and contemporary British-made bathroom solutions, Imperial Bathrooms, understand there is more to creating the ultimate bathroom space, as capturing that elusive blend of tranquility and quality design also demands a well-considered lighting scheme.
James Stevenson, Creative Director at Imperial Bathrooms says, "Bathroom lighting is an essential component so you need to make sure it is considered during the early stages of design and planning. Now more than ever, the bathroom has become one of the most important rooms in the home as it is used not only for essential everyday tasks, but also as an area of relaxation and solitude."
"Able to influence mood and create areas of light and dark, make sure you consider the practical nature of your lighting scheme and the purpose it will serve: like shaving and applying make-up or enjoying a long soak in the bath. As more and more customers ask for advice about layering different types of lighting, we are keen to demonstrate a refreshing level of design options for the bathroom through our range of practical and ambient lighting solutions" says James.
A common mistake is to overcomplicate your lighting scheme, which is why Imperial Bathrooms recommend that the most effective and elegant solution for a well-lit bathroom is to keep it simple. If you supplement ceiling spotlights with a pair of classic-style wall lights they will not only complement the aesthetic of your bathroom furniture, but also work as practical task lighting for essential personal grooming and beautification. Furthermore, a strategically placed wall light will create atmosphere and disperse a welcome glow across the walls to reflect light back into the room. The secret to the perfect bathroom lighting scheme is to carefully balance your practical requirements alongside the right level of accent lighting, as this will not only influence your mood but create areas of high function.
If you're inspired by the latest interior design trends, why not consider one of the following style-ideas for your next bathroom lighting project?
Dark Drama – Introducing bolder tones in the bathroom will add impact, so why not make white your lead colour so you can introduce vivid, dark accent lighting? The pictured twin set of Brokton Wall Lights with black leather-effect lamp shades not only co-ordinate with the patterned wall tiles, black mirror and lever handles on the taps, they also bring a sense of drama when used to frame a hero piece of furniture like the metallic Oban Westminster basin stand. Similarly, choosing a contrasting shade with dark trim or statement pinstripe will also add value to a monochrome bathroom setting.
Reflected Glory – Harness the power of natural and ambient light with a wall-mounted bathroom mirror, able to reflect light to areas where you need it most! By maximising the amount of light around the room, you will be able to make your bathroom space look bigger and brighter. Simply position your wall lights on or around a statement mirror for maximum effect and for added impact, select a polished finish so your light fitting is able to seamlessly blend in with the overall look.
Finishing Touches – Mixing up materials is increasingly popular right now and lighting lends itself perfectly to adding tone and texture in the bathroom. If you choose a rich, warm wood finish across your furniture why not accentuate the piece by illuminating its shape, colour and woodgrain. For the height of contrast, opt for a glass shade and you will be able to develop this opposites-attract theme by utilising similar styled accessories, fixtures and fittings throughout.
The Lighting Collection by Imperial Bathrooms features six different sections: Classic, Oxford, Astoria, Pendant, Contemporary and Brokton. Spanning a broad selection of distinctive wall lights in single and double variants, you can choose between several different finishes, styles and a host of unique shade options including glass and fabric like silk, cotton, linen and faux leather.
Tel 0870 606 1623 | Web www.imperialbathrooms.com | Address – Imperial Bathrooms: 
Unit 1-7, Empire Industrial Estate, Brickyard Road, Aldridge, West Midlands WS9 8UD 

Images show:  
Pair of Westminster Pendant Lights with glass shades, part of the Classic Collection
– Dimensions: H460mm x W105mm x D 190mm from the wall
– Finishes: Chrome
Pair of Brokton Wall Lights with Black leather-effect lamp shades, part of the Brokton Collection
– Dimensions: H280mm x W250mm x D310mm from the wall
– Finishes: Chrome, Antique Gold and Polished Nickel
*
Each light fixture and fitting is specially made for the bathroom and offers an IP44 rating, as standard.