Award Win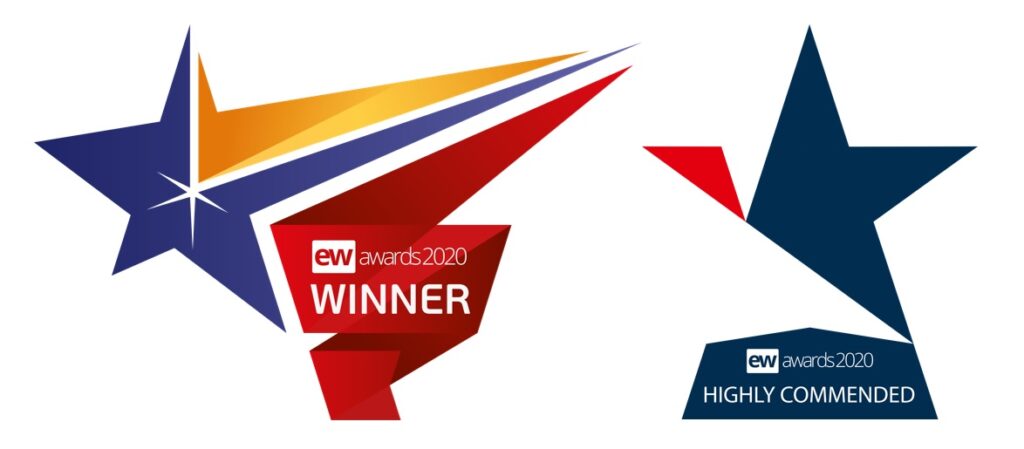 Gira triumphs at EW Awards 2020
One of the world's leading full-range suppliers of intelligent building technology, Gira, dominated at this year's Electrical Wholesaler Awards 2020 as the company is rewards across four Brand Awards Categories:
– WINNER – Best lighting Brand
– Highly Commended – Best Overall Brand
– Highly Commended – Best Safety/Security Brand
– Highly Commended – Best Accessories Brand
Awarding Gira's exceptional capacity for innovation, the Electrical Wholesaler Awards were announced industry-wide on 1st
June 2020 online: the annual awards ceremony was cancelled following the recent outbreak of COVID-19.
In association with leading electrical wholesale magazine,

Electrical Wholesaler
,

these prestigious awards celebrate the achievements of prominent brands, wholesalers and professionals within the electrical trade sectors. The prize-winners were determined by a combination of online voting followed by an expert judging panel to ensure a greater level of objectivity.
Mark Booth Managing Director, Gira UK says "Being acknowledged at the Electrical Wholesaler Awards for a second consecutive year is of great significance to Gira, as it demonstrates a sustained level of market acceptance for our brand and products in the UK. T
o win 'Best Lighting Brand' is an outstanding achievement, especially as it directly follows the launch of our new corporate branding and 2020 product releases. Gaining highly commended for 'Best Overall Brand' is also a huge testament to the company, as it shows we are now viewed as a global brand leader that is committed to growing and supporting proficient distribution channels."
"On behalf of Gira, I would like to thank everyone who helped make this possible – we couldn't do it without you" says Mark.
For further information please contact:
Gira UK Ltd –
Unit 8, Firmdale Village, Ryan Drive, Brentford, Middlesex TW8 9ER
Tech Hotline: 020 3936 8095, Email: [email protected], Web: www.gira.com