ECO Astute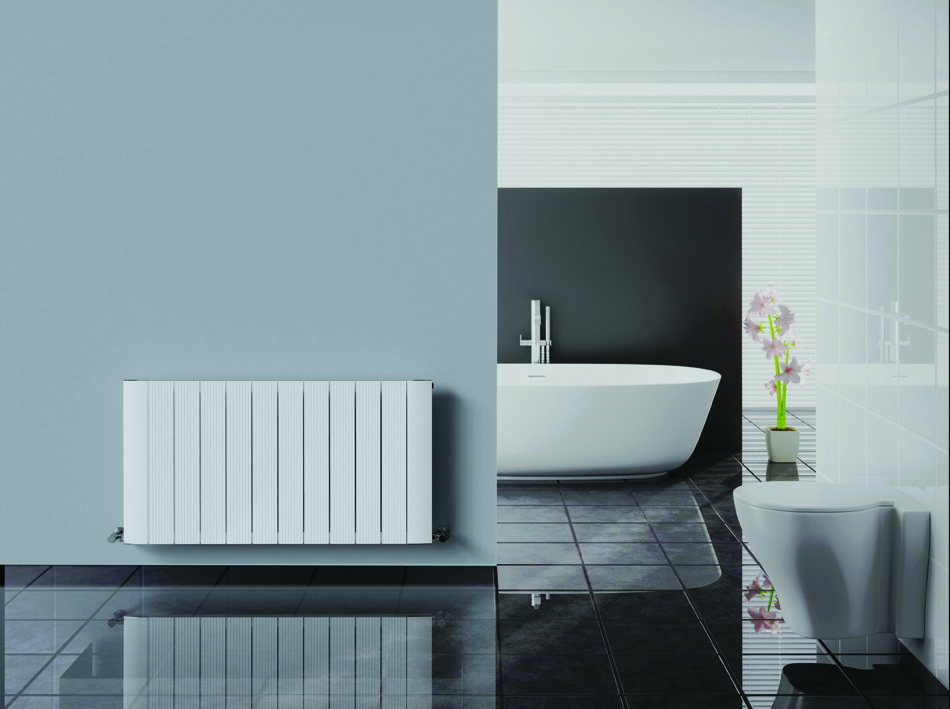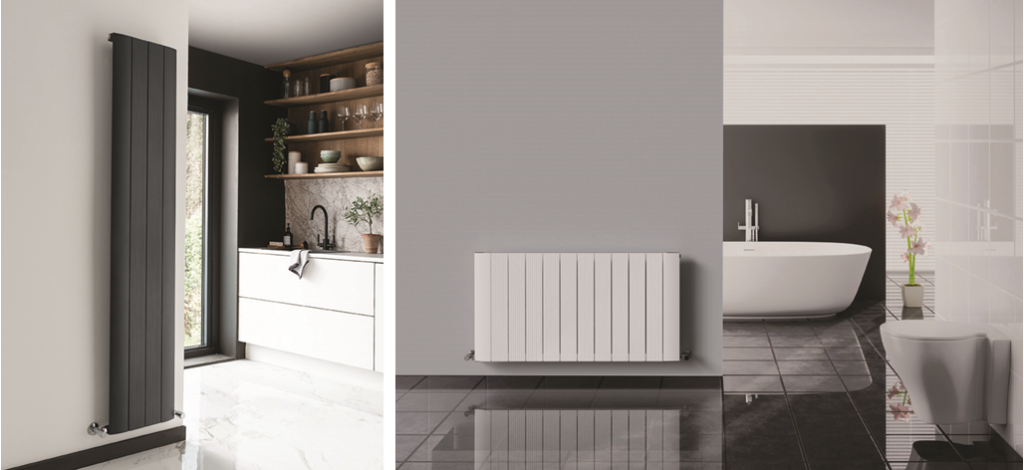 New eco Astute Radiators by Vogue UK 
Vogue (UK), the UK's largest manufacturer of premium designer radiators and towel warmers present a brand new range of Designer Radiators in 2020, ideal for whole-house heating that are kinder to the environment.
Manufactured from high quality aluminium, which is recognised as a superconductor of heat for greater efficiency and rapid warmth, Vogue (UK) is pleased to introduce:
– New Astute Single & Double Vertical DR035 – Single pictured in Anthracite, kitchen setting
– New Astute Single & Double Horizontal DR036 – Single pictured in White, bathroom setting
With the 2020 customer looking for home décor solutions that are attractive, durable and efficient, Steve Birch, Sales Director at Vogue (UK) explains "We chose to craft our collection of Astute heating designs in aluminium to provide the market with a sustainable heating solution that is built to last. Not only is aluminium long-lasting, recyclable and extremely lightweight, each new design of Astute captures the latest trend for minimalist decors met with high functioning accessories."
Available in two contemporary colours, White and Anthracite, the new Astute radiators are defined by single (pictured) or double-column profile in either a vertical or horizontal arrangement. These options include:  
Astute VERTICAL – Designed with an 1800mm height and three available widths. Suitable for heating and hot water systems, this high rise heating solution offers a heat output ranging from 843/2876 to 1405/4794 Watts/BTUs, model dependent. For added convenience, you can opt for an optional towel bar accessory to create a dedicated space to warm and dry your towels. This optional-extra is finished in Chrome and available in all three width options with prices starting from £58.80. Prices for the DR035 start from £284.40 including vat.
Astute HORIZONTAL – Designed with a 600mm height and six available widths. Suitable for central heating, dual fuel and electric systems, this modern radiator offers a high heat output ranging from 653/2229 up to 1762/6012 Watts/BTUs, model dependent. Vogue (UK) recommend its exclusive VL003 Arne Valves for optimum control and prices start from £268 including vat.
Manufactured from aluminium, the new Astute vertical or horizontal heating designs are kinder to the environment and your décor-ideas. Giving you more options in terms of installation and heat-up time, its low water content allows for greater efficiency and its lightweight core means the Astute DR035 and DR036 can be mounted on all types of internal wall: stud or solid.