Feel Good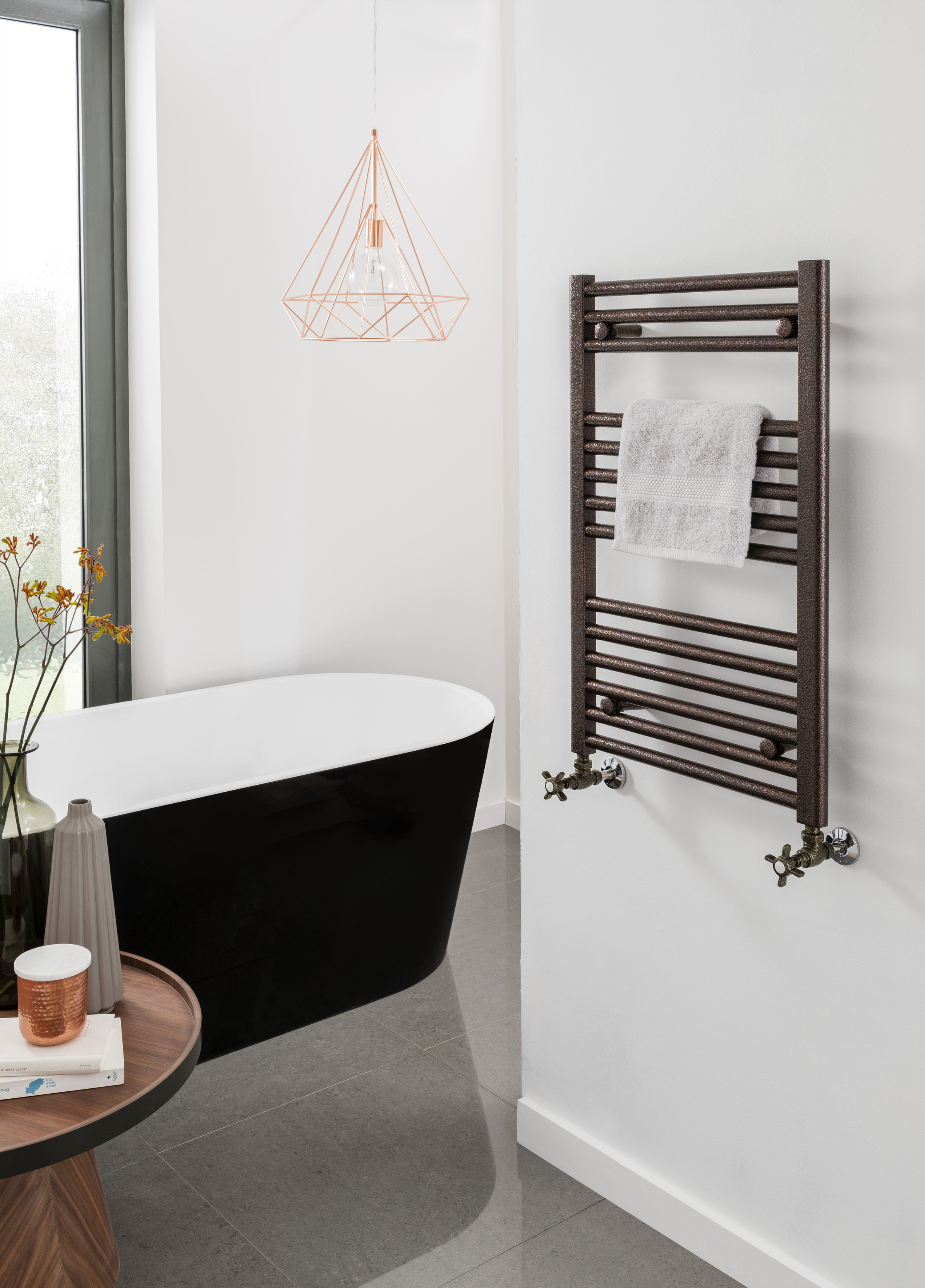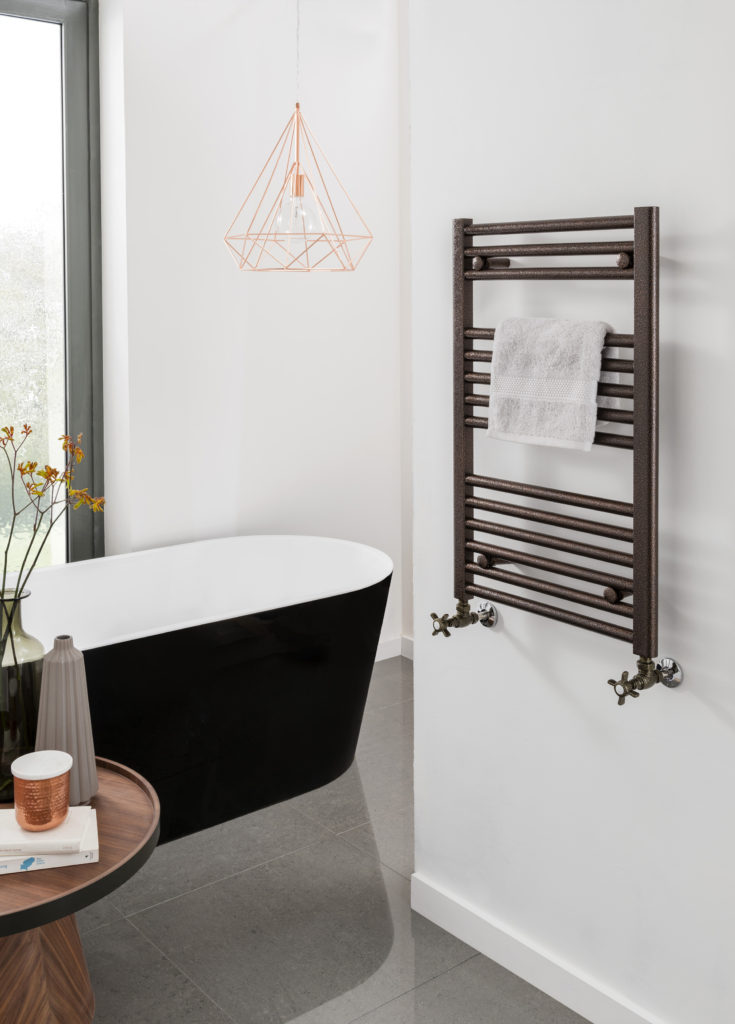 Special textured finishes by Vogue (UK)
The UK's leading manufacturer of designer radiators and towel warmers, Vogue (UK), introduce bespoke tone and texture with a trio of brand new, special textured Finishes for 2019:
– Copper Crackle, Silver Crackle & Bronze Crackle
Seen upon Vogue's crowd-pleasing Focus MD001 Towel Warmer, these new mottled paint effect finishes exclusive to Vogue (UK), encapsulate what is BIG in interiors right now: rich tones and rugged texture!
[2] Copper Crackle by Vogue (UK) – Offering the natural beauty of raw amber undertones, this new contemporary Copper Crackle finish is rich in aesthetic, yet rustic in style. Its russet undertones embody longstanding trends from Europe, where blush metallics were first being appreciated in the early 19th century.
[3] Silver Crackle by Vogue (UK) – Epitomising urban design with deep undertones and industrial styling, this new Silver Crackle finish creates a metallic effect that looks and feels like organic rock. Its opaque texture highlights the subtle hints of blue and grey to create a modern, cool metallic finish.
[4] Bronze Crackle by Vogue (UK) – Presenting a sun-kissed fusion of copper and gold pigments, new Bronze Crackle is characterised by its gilded stone effect and warm, industrial-style finish. Evoking the feeling of vintage luxury, the new Bronze Crackle by Vogue is a timeless choice!
Designed with matching adjustable brackets through the for ease of installation, Focus MD001 is available in a wide-range of sizes to ensure a high capacity for hanging and drying, with the pictured model as per below:
H800mm x W500mm x D93-113mm*
– 3 / 5 / 6 Bar arrangement with 25mm Horizontal tubing
– 275 / 938 Watts / BTU's
– Mild Steel with Copper Crackle finish
– VL008 Crosshead Valves & rear air vent
– Suitable for central heating systems, dual fuel and electric options
– 15 years Manufacturers Guarantee
– Prices start from £179+vat, Chrome finish
– Prices start from £403+vat, Copper Crackle finish
*See new 2019 brochure for full range of sizes
Steve Birch, Sales Director at Vogue (UK) says, "Tactility is a top priority for 2019 interior design, with modern homeowners seeking out the latest materials, finishes and atypical effects to create a look that is new and different. Our new Crackle Finishes with superior tone and texture bring exclusivity to our range of heating solutions and bespoke design to you and your bathroom."
For more information regarding its full range of quality heating solutions, please contact:
Vogue (UK) │ t 01902 387000 │ e info@vogueuk.co.uk │ w www.vogueuk.co.uk
Vogue (UK) Ltd, Strawberry Lane, Willenhall, West Midlands WV13 3RS