2021 Bedrooms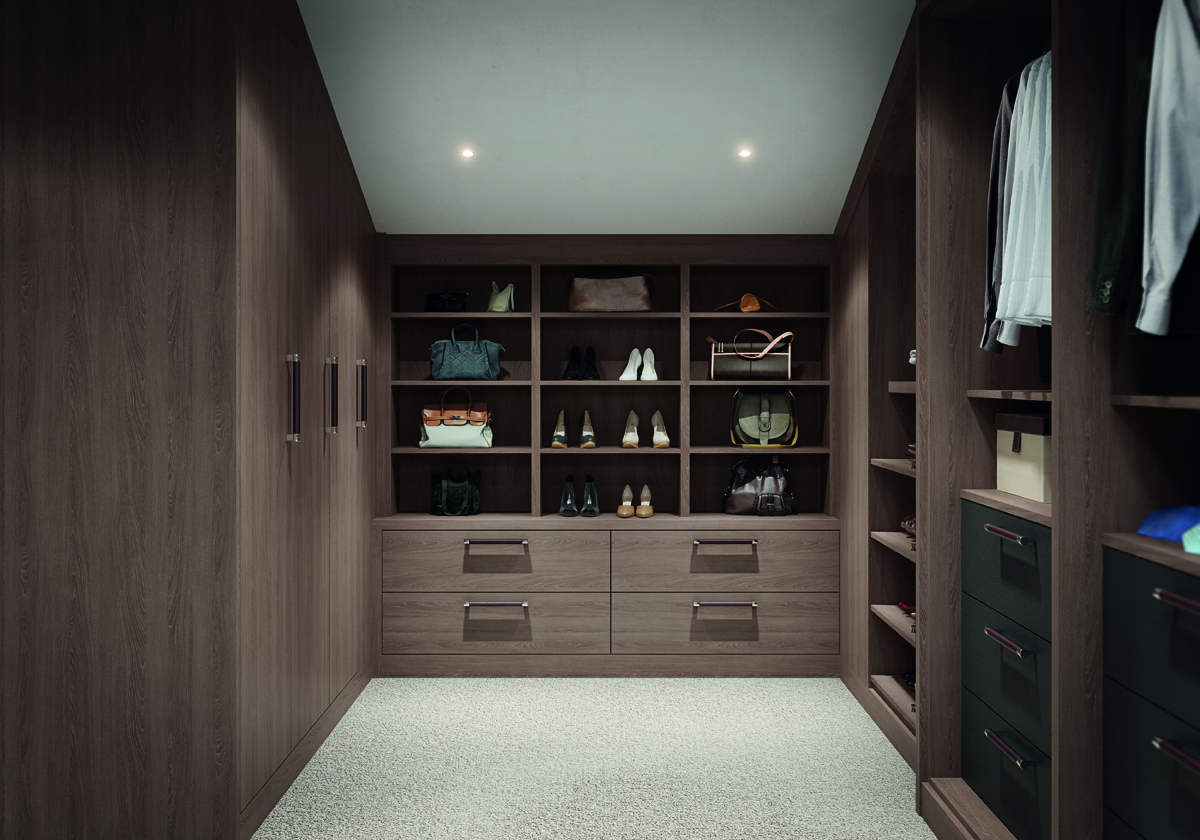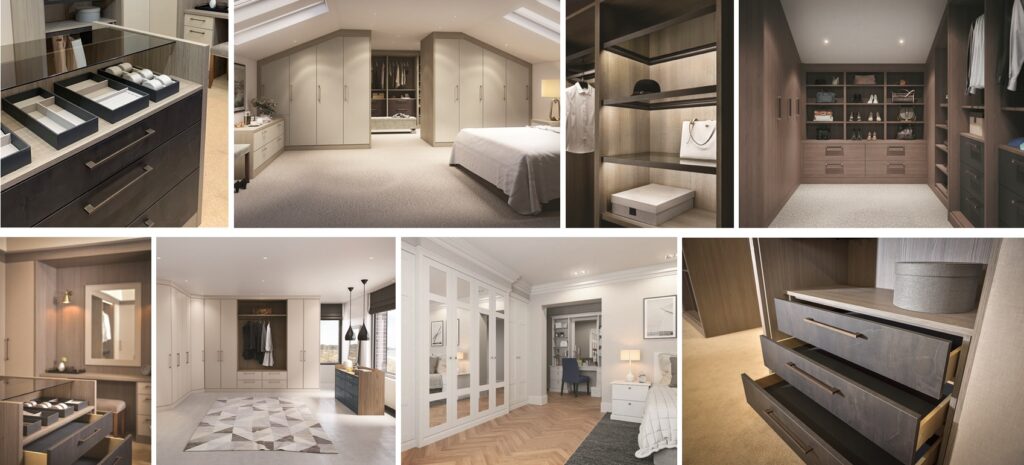 2021 Bedroom Trends with Daval Furniture
Award-winning British designer and manufacturer of quality fitted furniture, Daval, explore the latest bedroom furniture trends, which are set to take luxury lifestyle to a whole new level in 2021…
Simon Bodsworth, Managing Director at Daval Furniture says, "Comfort is king next year with tailor-made luxury being a massive trend in the bedroom, as the need for nurturing interiors which enhance wellbeing and sleep hygiene hit the mainstream. This new focus on the restorative potential of a master bedroom as a place to pamper and regenerate will lead to heightened demand for custom dressing areas and walk-in wardrobes, with made-to-measure fitted furniture creating a premium, boutique-style experience."
Fusing best-in-class furniture design with a commitment to sustainable manufacture, Daval is pleased to offer the scoop on the very latest bedroom trends for 2021: 
Dress for success: having a walk-in wardrobe will become as non-negotiable as an en-suite bathroom next year, seeing the master bedroom become a private space that focuses on luxury, rest and relaxation. Keep an eye out for customised furniture that evokes the look and feel of a boutique hotel, with beautifully designed interior storage to help organize your clothes, accessories and 'his & her' watches and jewellery. By paying special attention to designated areas in the bedroom, homeowners are creating inspired retreats to luxuriate in that accommodate dressing, sleeping, relaxing and beautifying next year!   
Colour code: classic, calming colours are making design waves in the bedroom next year, instantly promoting serenity while providing a neutral backdrop to add contrast and intrigue. Blue remains a stand-out finish next year, along with variations of taupe and white continuing to be the go-to colour in 2021. Adopting different surface textures like heavily embossed and contemporary matt finishes, the 2021 colour palette will offer a fresh contemporary contrast and be paired with rich timbers and distinct fixtures and fittings that take on a more industrial-style. Think mellow veneers, deep and muted grey-tone blues and stone-effect finishes with subtle metallic details for an extra layer of luxury.
Material world: soft-touch finishes which are made to last are key to bedroom surfaces in 2021, as designers take inspiration from the natural world, with tactile surfaces inspired by feel-good silk and linen, organic minerals and warm, rich shades. Urban glamour has never looked so good and there's also the added bonus of the latest soft-close drawer technology which will cut down on noise pollution too!
Buying better: making eco-conscious choices in the home has continued resonance next year, as reducing our environment impact is a critical factor when investing in your forever home. With this in mind make sure that you're happy with every element of your bedroom storage to establish that it is as eco-friendly as possible, with the use of recycled components or sustainable timber wherever possible. With solutions now being fabricated using 100% recycled material, it is now easier than ever before to design with a conscience and not compromise your style ideas – check out Renzo by Daval if you're in need of some eco-inspiration!
Beauty spots: curating and honing your personal style in terms of both our fashion and interior choices is big news going forwards, and designer details will be at the heart of a new ergonomic, human-centred bedroom storage experience. With this in mind, check out clever dressing table designs which are set at a comfortable height with deep drawers specially designed for your favourite styling tools and pampering products. The addition of decadent upholstery fabric is adding to the level of beauty in the bedroom, offering uncompromising opulence with enduring comfort. Think plush velvets and furs, tactile linens, delicate silks and tanned, aged leather and you'll be able to create a bedroom that promotes luxury at the highest level.
Perfect fit: taking pride in the family home and celebrating its unique beauty is a key theme for 2021, with made-to-measure, made-to-order furniture becoming extremely desirable. And the good news is that you don't have to compromise on storage or style thanks to the latest bedroom solutions, which will work perfectly with architectural features and enhance your enjoyment of your home: whether it's a new build or a more traditional property.
Popular additions in the bedroom next year will include the creation of dressing rooms with walk-in wardrobe space and special make-up areas and in terms of the second bedroom, think about repurposing the space into a practical home office so that you can escape the pressures of modern day life at the end of the every day. The bedroom has definitely evolved its role in the home and as we continue to reshape our homes in light of COVID-19, we are finding that how you design and use your furniture is becoming far more creative and flexible in terms of work, play and leisure time.   
Soothing sanctuary: 2021 is all about renewal, individualism and fresh thinking, in which the master bedroom takes it rightful place as the most personal and precious room in the house, with equally supportive private spaces for other members of the family. Our research indicates that the best bedrooms are typified by practicality, careful space planning, lasting comfort and luxurious fixtures and fittings which appeal to the senses, regardless of your age or personal style.
For further information please contact: Daval Furniture │ t 01484 848500 │ www.daval-furniture.co.uk │ Daval House, Spa Fields Industrial Estate, New Street, Slaithwaite, Huddersfield, HD7 5BB