2020 Award win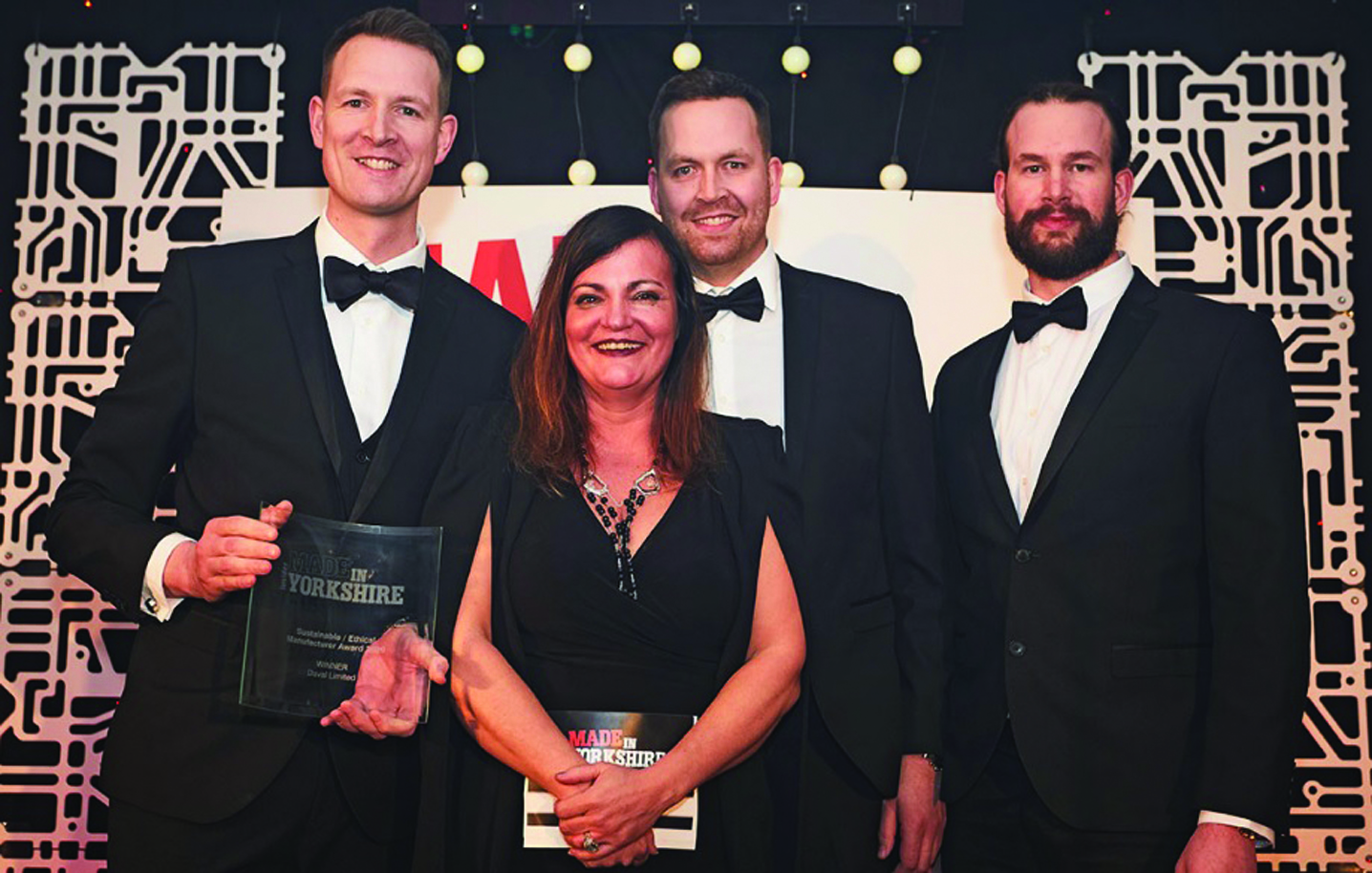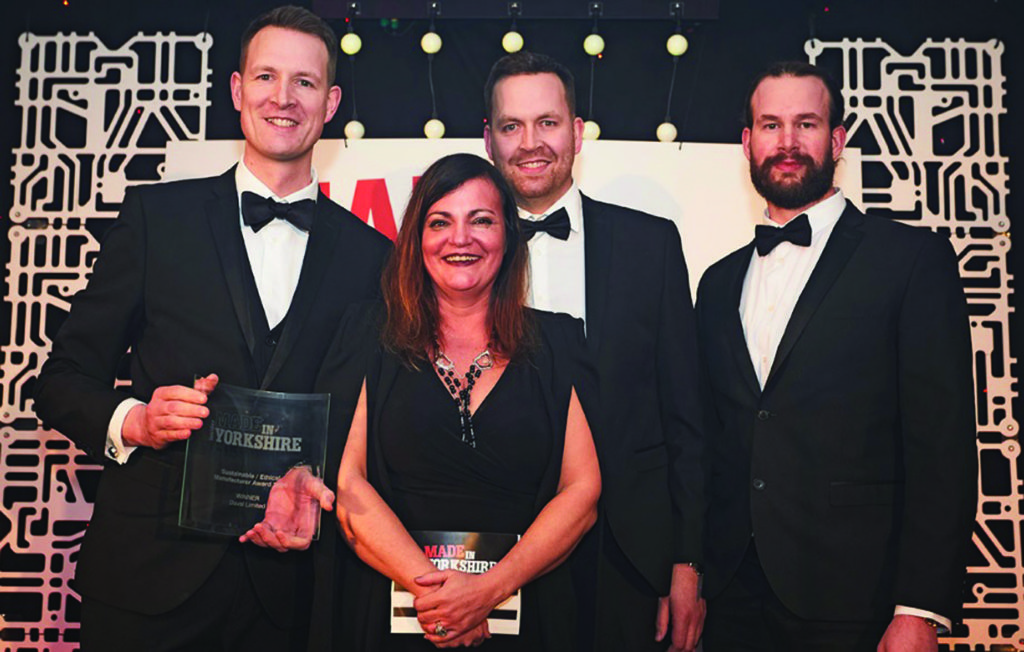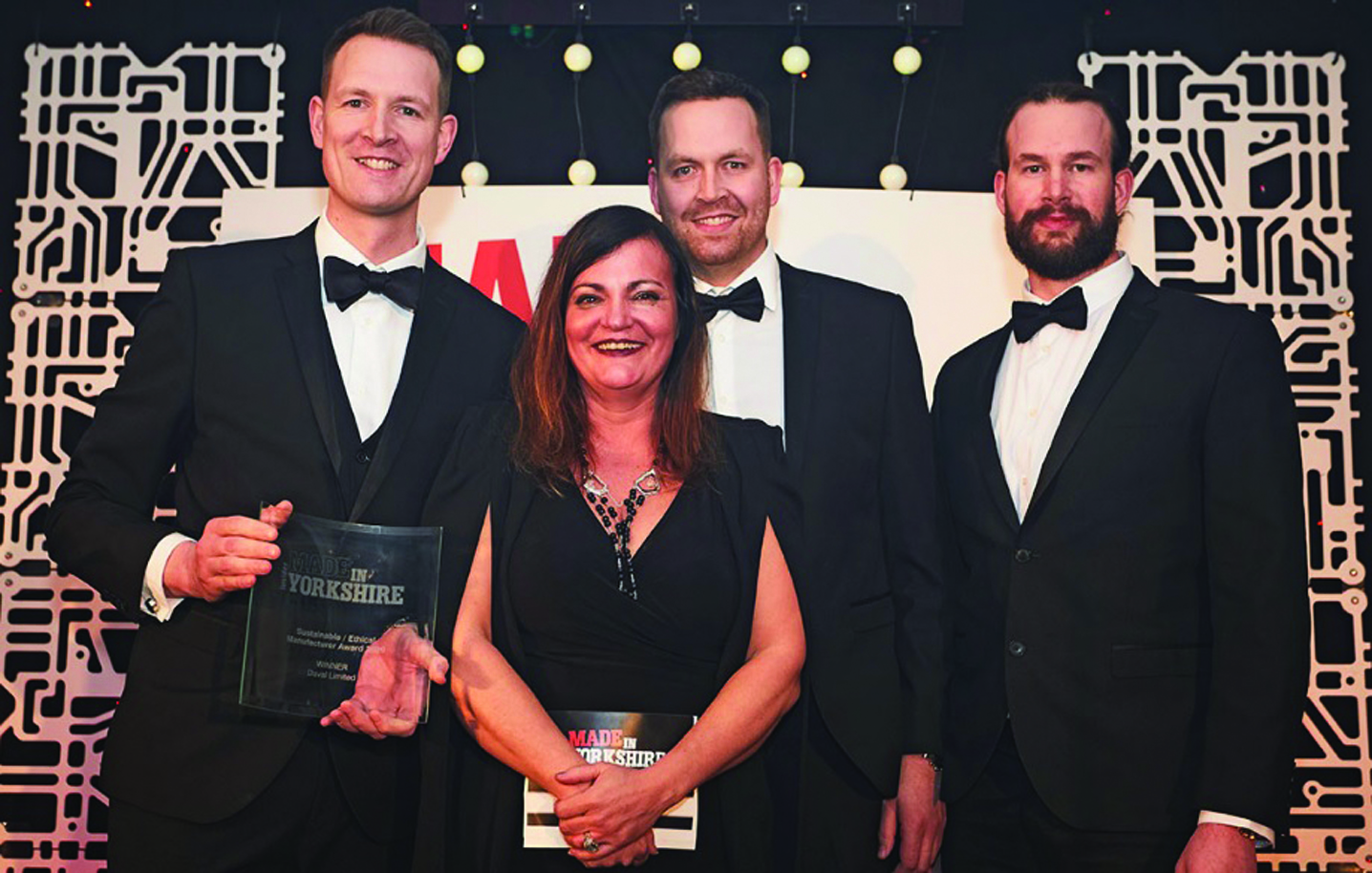 Daval wins Made in Yorkshire Award 2020 
Leading British designer and manufacturer of quality fitted furniture, Daval, bring home a win at this year's Made in Yorkshire Awards, as it's declared the reigning champion of the Sustainable & Ethical Manufacturer Award for 2020.
This hotly contested award category for acknowledging excellent sustainability strategies pays homage to Daval, and its continued demonstration and commitment to products and processes, which forge a sustainable future for their business and region respectively.
This latest honour means that Daval will automatically have the chance to compete against other regional winners in the prestigious Made in the UK Awards 2020: held in Liverpool later this year and recognised as the UK's largest national, manufacturing awards ceremony.
Simon Bodsworth, Managing Director at Daval says "We are over the moon to be acknowledged for our business efforts once again and are extremely proud to be a part of a growing British manufacturing legacy in our local area and beyond. It is therefore a huge privilege to be honoured with a manufacturing award that recognises our developments in sustainable and ethical production, at a time when we have just introduced our brand new eco-friendly Renzo kitchen: a cutting-edge furniture range with sustainability at its heart. For over 40 years we have been committed to the environment, from including the nightingale in our original brand logo through to our exclusive combination of state-of-the-art software system technology and extremely efficient manufacturing techniques."
The judges were impressed by Daval's closed-looped production system as the company has cut its carbon footprint by using sawdust and waste in a biomass heat its Huddersfield factory, which has reduced its carbon emissions by 130 tonnes annually. All production waste is recycled and the company's made-to-measure, made-to-order furniture is built from sustainable materials.
A host of well-known names were among the winners at Insider's annual Made in Yorkshire Awards, with manufacturers from across the region honoured. The event was held last night at Hilton Hotel, Leeds City Centre and compered by Mike Bushell. The winners will go on to compete at Insider's Made in the UK Awards final later this year. The awards were sponsored by CMS, HSBC UK, North & West Yorkshire Corporate Banking, and Michael Page Engineering & Manufacturing. Fazenda was associate sponsor.
Daval received its award at the 8th Made in Yorkshire Awards in association with Insider on Thursday, 5th March 2020 at the Hilton Hotel in Leeds.
For further information on Daval, its furniture and interiors storage solutions, please contact:
Daval Furniture │ t 01484 848500 │ www.daval-furniture.co.uk │ Daval House, Spa Fields Industrial Estate, New Street, Slaithwaite, Huddersfield, HD7 5BB